With the rapid increase in the number of electric issue a sufficient number of stations for quick charging is becoming more and more urgent. And again, The Netherlands in this matter go ahead of the rest.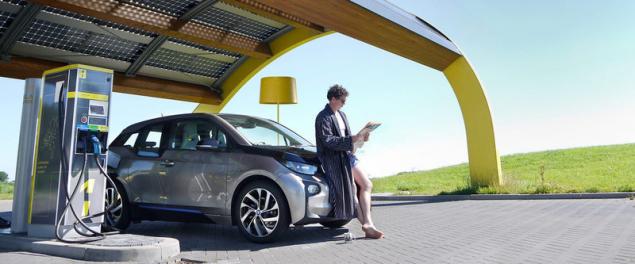 The Netherlands is developing a nationwide network of filling stations for plug-in vehicles. It already has 51 elektrozapravku. A main feature of this network is also the fact that she feeds of electric batteries by renewable energy sources.
Charging Stations Fastned nakryshnyh receive electricity from solar panels and wind energy. At the same time can be charged three electric.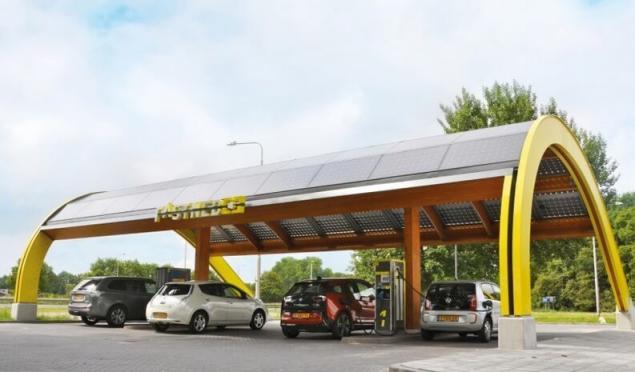 At the same time, unlike many charging stations for "green" cars, Fastned station in the Netherlands will not be free. It is planned that they will work for a monthly subscription. In order to use "clean" electricity to fuel their cars to potential customers need to register in advance.
Thus, recently the company has opened in Amsterdam electrical gas station with a rate of 19 cents per kWh and an additional monthly fee. Fastned offers several packages for service charging station according to the frequency of their use. It is planned that regular users will be able to charge their cars for a small monthly fee, while for infrequent customers will be set higher rates, but they will be able to abandon the mandatory regular payments.