< Tim Skorenko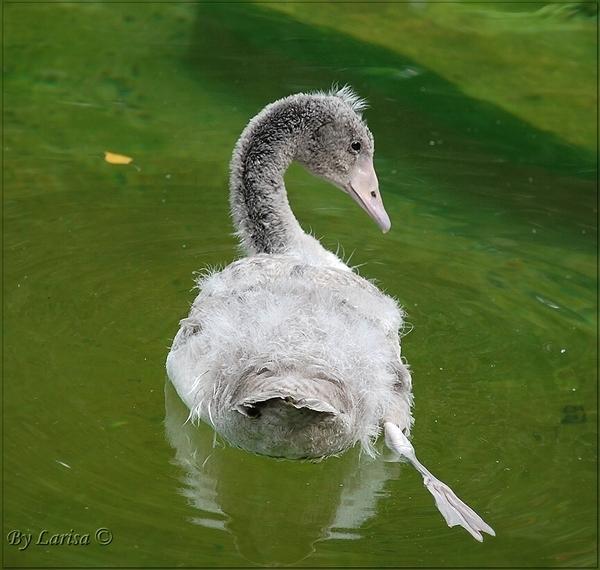 Any Batyar their understanding of hell:
Who's afraid of fire who eerily afraid of ice.
And, for example, there was a duck is so disgusting,
What he served underworld water itself.
Even my mother - and she refused to feed chipped,
Not being sure who he is and by whom ...
Although remembered, however, as the snow-white one,
Looking at her, he took out his nature.
Even Sambo - is not so bad, even melungeon,
For interracial marriages, in fact, there is no limit,
But the duck and the swan, I'm sorry, where much nastier,
Give something God does not see such a nightmare.
And Duckling crawling, somersaults, eating requests,
But that chickens that geese - all honor to his mate,
Like, piss, abomination, grub you - the dregs,
A normal meal - for the right, blah, ducklings
. But he will survive as freaks always tenacious,
And not like a duck and a swan - not so hot,
It pumps up the muscles in the trash, where much steeper -
It equips Buntline and return immediately retaliate.
Of course, a chicken coop, he will start a terrible dance,
Scattered on the walls lumps geese and chickens,
A duck has been prepared set utyatnitsu,
And beneath them - the fire that arises whistle
. And my mom will, and will beg for mercy,
You're my favorite son, forgive me, finally ...
But it will compress the throat impassively Plague child,
Then prohripit through force: "Who is my father?»
Yes and you know yourself that you this pathetic babble,
You saw how the white king flew south.
Accordingly, you know, your dad - a swan,
And you at the battle with a swan - all, skiff
. Whether the job is to shoot from the hip in a defenseless ducks,
Whether business to shred lumps stupid geese,
But Swan in anger, my friend, so zhutok,
What's in a backyard escape from it all.
And, besides, he had flown somewhere,
For many weeks have not heard anything about it.
Come on, platypus, not build yourself a soldier,
You're an ordinary hybrid, go back to your pond.
And breaks freak gun on his knee,
Lets mummy and quietly walks away.
Just a fool, not knowing racial hygiene:
Is it possible, it frayed, help trouble? ..
The point is not that our hero has risen - and risen blood,
The point is not that one was painted red river.
Just if you, my friend, you have something right,
Do not hesitate to come back after him with a gun in his hand.
Your text to link ...