< Dana Lot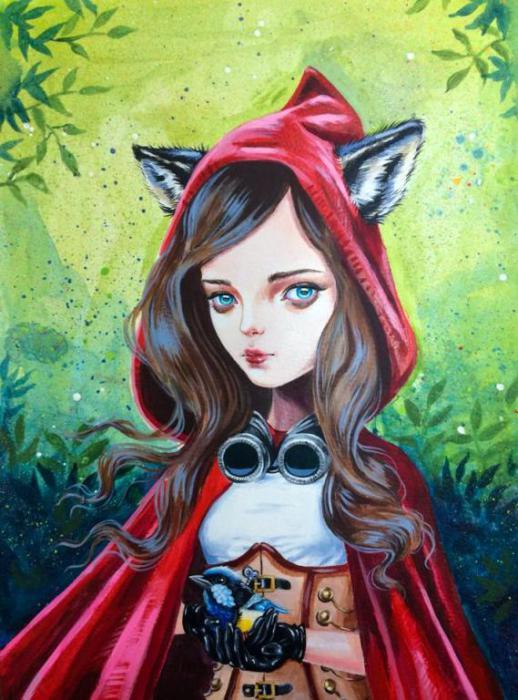 Red Riding Hood in a strange green hat,
that depressed? I do not want the dark forest?
You're dreaming - in the Princess? Although used - in
Mermaid ...
In Masha ... In Malvina ...
so associated with even in the midshipmen ...
Not vyshlo.I Wolf you yet - eat
. ... Sharpens it, you see, for cardboard tree teeth ...
Wolf promised breakfast ... rumbling belly ...
Brightly lit spotlights playing trumpet ... ...
You should not have painted the hat ... You'd better - lips ...
Let your very beautiful - Wolf devour
. ... Let you know how to throw a sighting
basket,
teach English and you can compose verses,
someone in the Forest for you - beat a
path ...
-Red Hat, your way! Straight back!
And no "Do not ...", "... magnus pepper", "hee-hee" ...
Bo director -vidnee ... And under the mute
greedy stir tree ...
And mugs ...