Some scornfully called Oktoberfest, the biggest booze, others, as if apologizing, talk about the national cultural tradition, others are proud to call it the most massive folk festivals in the world.
But no one will deny that to explore the German as the type of person you will not find a better place. Apparently, the Oktoberfest - is the soul of the German. Otherwise it is difficult to explain why he, regardless of age, background and education, referring to the tradition of plebeian, however, is money, and time, and reason to the end of September - early October, at least for one day to go to Munich. Come here by families, companies, teams and clubs. This year is expected to nearly 6 million people. And for all there is a place and a beer.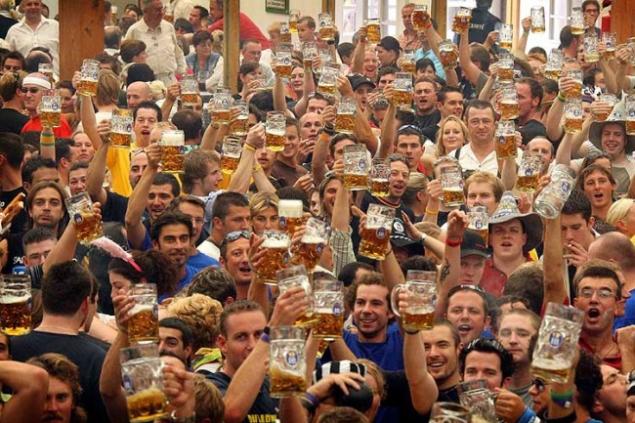 It all started October 12, 1810, when Crown Prince Ludwig, later King Ludwig of Bavaria first, married to Princess Therese of Saxony. Celebrations and racing, to which were invited all Bayern, were at the gates of the city in a large meadow, which has since been called Terezin meadows, although it is now almost in the center of Munich. Every year in September it grow huge palaces beer-called humble tents.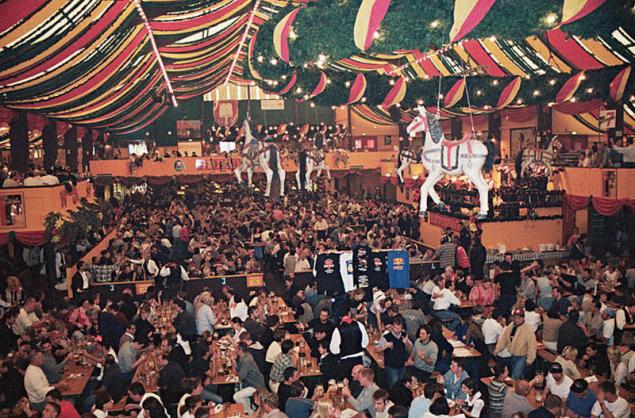 Old-timers Oktoberfest is a society-shooters crossbowmen. 103 years ago, they organized a Terezino meadow, a kind of shooting range and, of course, put next to him a beer tent. Today, this tent has space for seven and a half thousand people at a time. There are today, and shooting 14 tridtsatimetrovoy stands to fire the crossbow.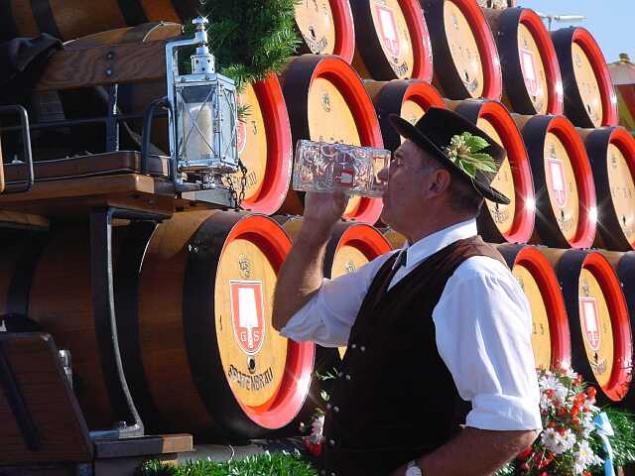 The most delicious beer in the meadow - from wooden barrels! - Offering the Augustinian brewery. As you know, most of the five thousand German beers and to this day the monks brew. This should go and those who want not only to drink, but good food - the chef Augustinian marked by numerous prizes. However, it is difficult to say if he could please everyone at once - because in the tent fit the Augustinians, nine and a half thousand people.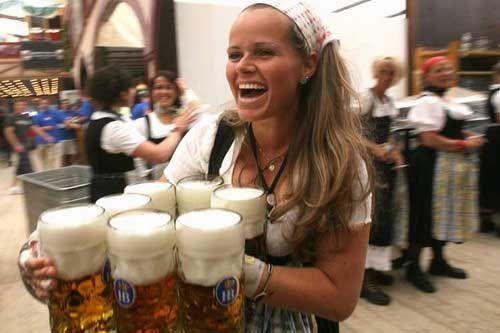 Typically Bavarian music, food, beer and 8,500 visitors are waiting for you in the "Broyrosl».