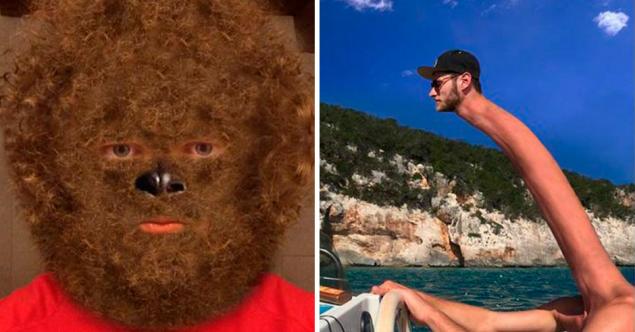 James Friedman - Photoshop guru, who was famous for the fact that literally takes requests. Photos show a strange sense of humor designer - he is probably the most bizarre ways to comply with the request. His future victims of James warns on the page in the social network that, by sending him a picture of the processing, they agree on its publication in his blog.
< Website offers a look that will be a photo , if you ask this joker handle it.
«Dude, the mirror was a little dirty when I photographed. Can anything be done about it? "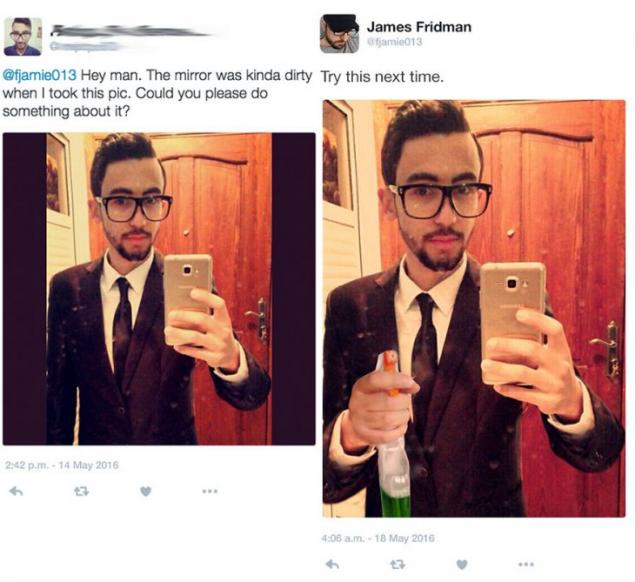 Photo source: Bigpicture.ru «Can you make it so I do not stand out against the background of his family? I'm the only redhead "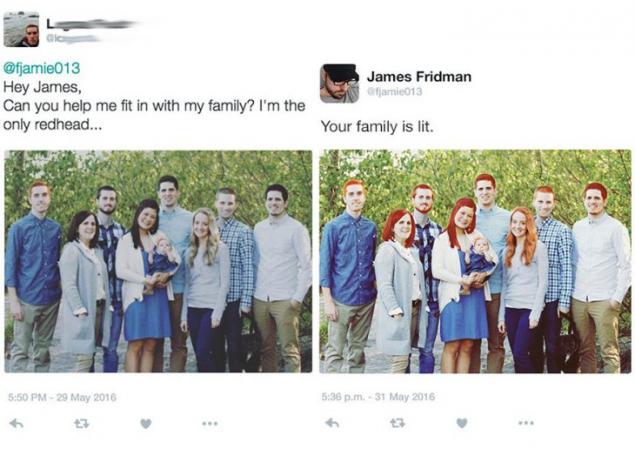 « I want very large breasts "
« Can you fulfill my dream and put me into space (space)? »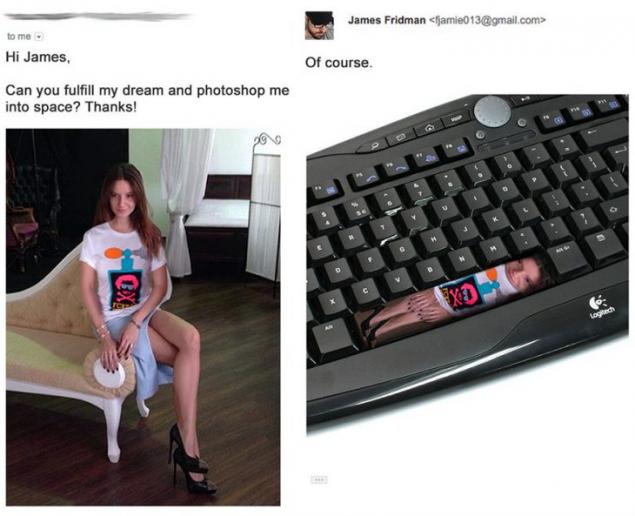 « I want to be in the "Star wars", "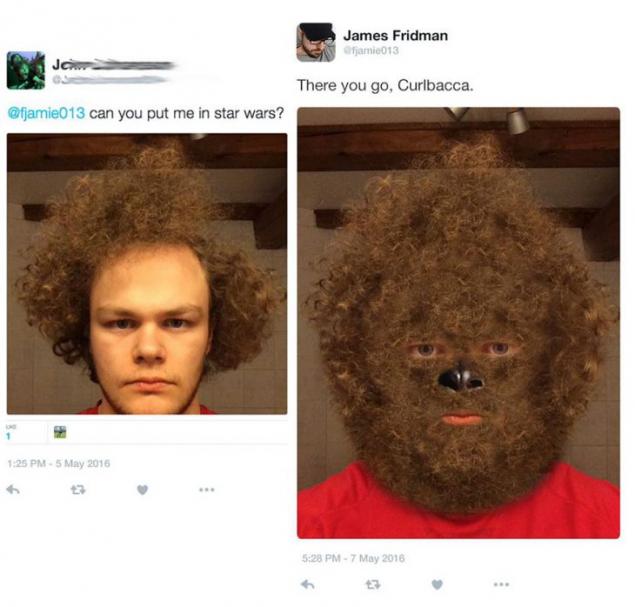 « I move on "Titanic", maybe then I will find a soul mate, because I'm so hungry for love-and-and "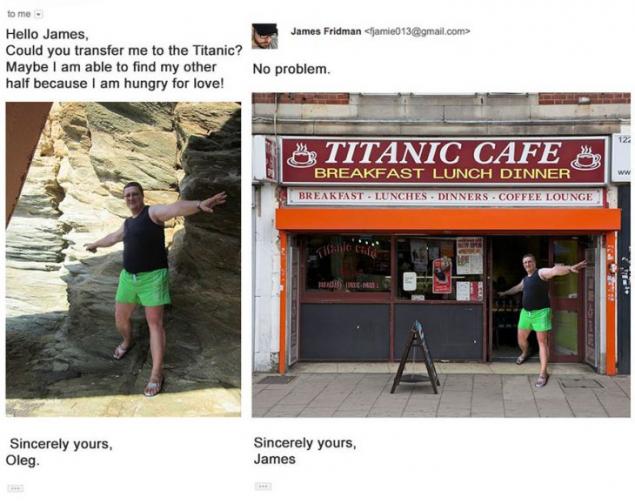 « Do, please, so that it seemed as if I think of something very important, "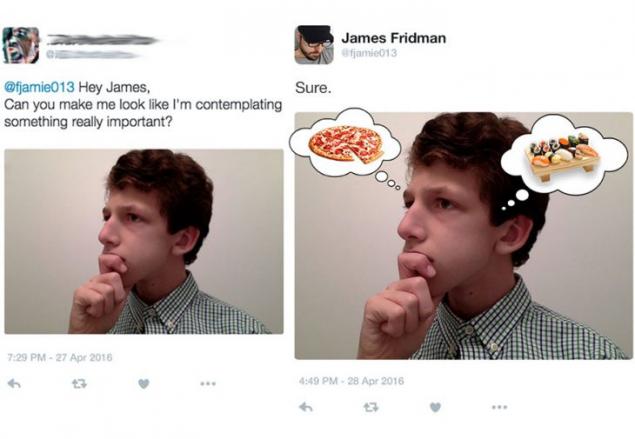 « Can you make my boyfriend interested in me, not a phone? "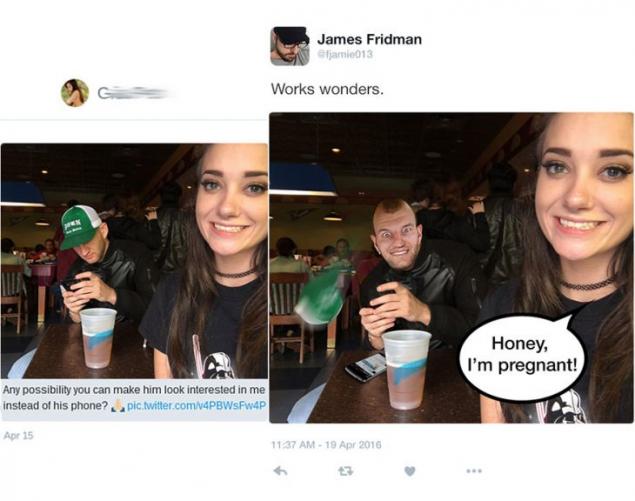 « My guy only legs like me. Make me something like "Miss legs" "
« Friends say that in this photo I have a neck like a giraffe "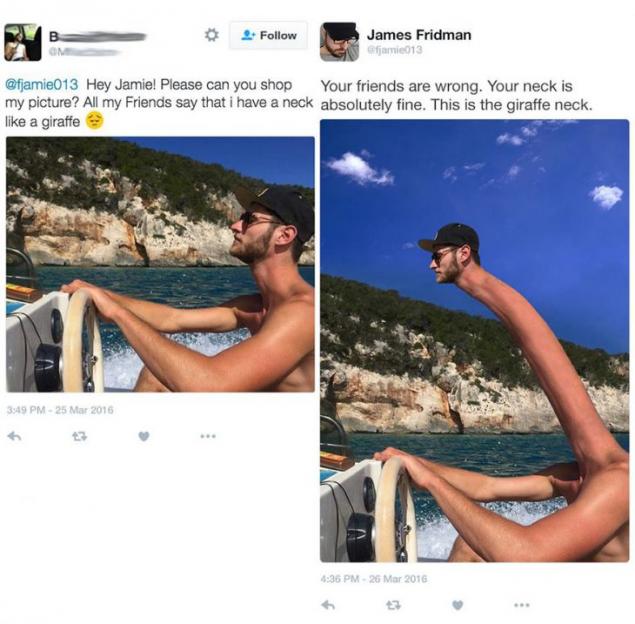 « I do not know what to ask. Do anything, to your taste "
« Put the train behind me "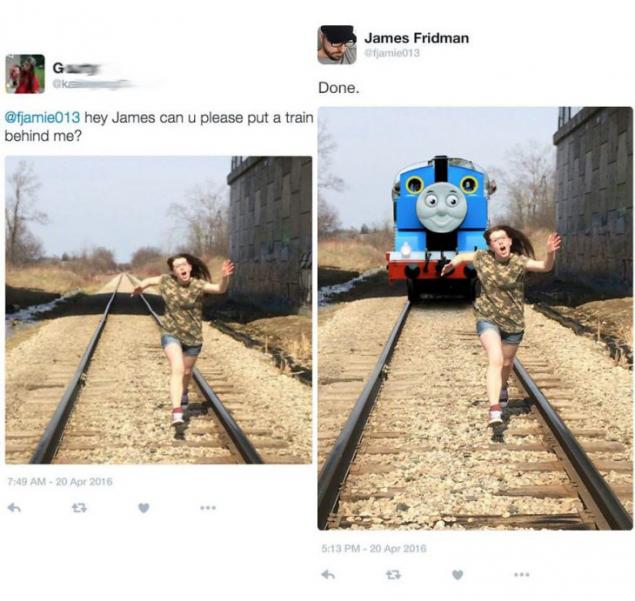 She wrote that she lied to friends on a trip to Paris, and asked to be placed on the photo Eiffel Tower. The tower's name is misspelled: «Eyefell tower» (literally translated "Glazupal") 93,512,235
"I want to put this photo on the avatar. But to understand all at once, which of the three I (in blue shirt) "45,869,480
But Photoshop guru leaves playful tone when faced with low self-esteem. The boy sent a photo processing with the question: "How would I look if the skin was lighter?" James replied that he would have become a different person, but you need to be yourself.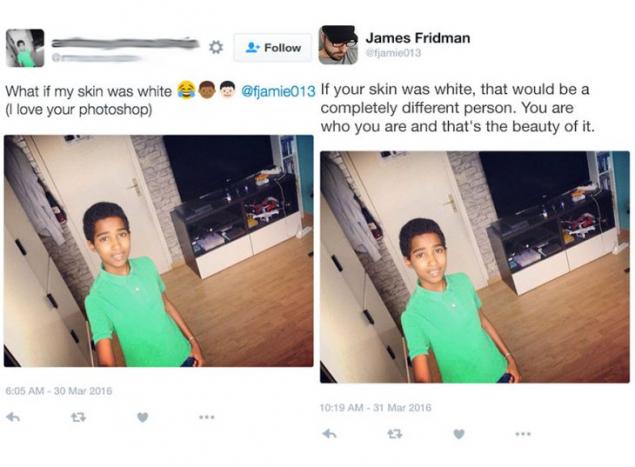 «Take me, please, lean on the photo. I can never lose weight, and I'd love to have a picture that I could be proud of. Please "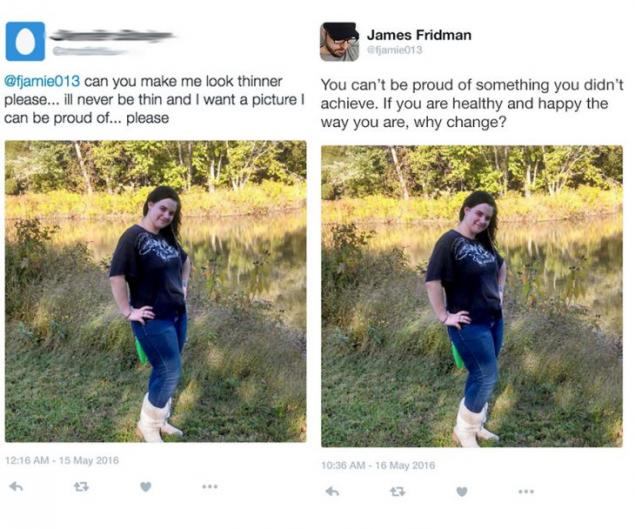 « You can not be proud of something that you did not. If you are healthy and happy just the way you are, why change? »

via factroom.ru