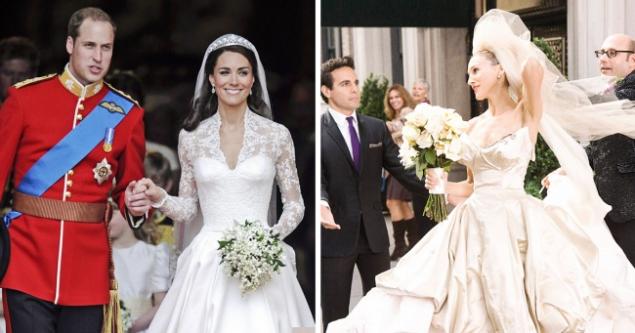 wedding dress is often called the most important dress in any woman's life. By his choice, each suited to a maximum sensitivity, and someone from the very childhood in detail is how it will look like a dream outfit.
< Website offers a look at some famous wedding dress, which certainly left their mark in the history of fashion, and now inspire brides, and just pleasing to the eye with their beauty.
Princess Diana of Wales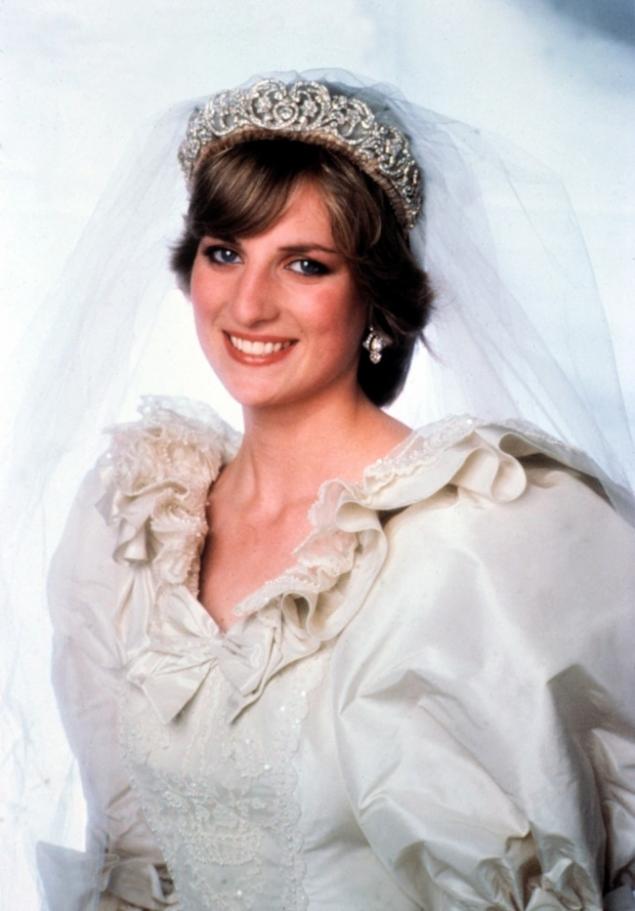 For the "wedding of the century" with Prince Charles in 1981, Diana chose a luxurious outfit ivory designers David and Elizabeth Emanuel. For its production took 40 meters of silk and vintage lace and thousands of pearls, and the hem reached 8 meters in length.
Kate Middleton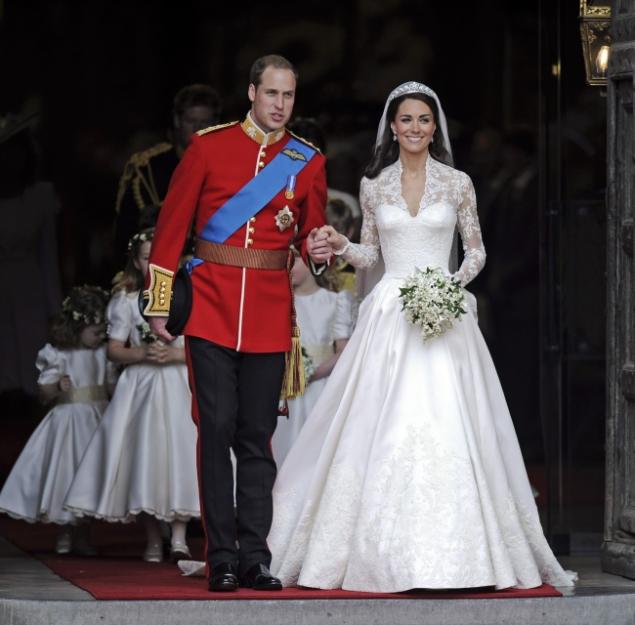 Another royal wedding of British monarchs became perhaps the most magnificent celebration in recent years. This dress from Alexander McQueen instantly turned into an object of desire for thousands of brides - a magnificent trail, beautiful veil with tiara, exquisite lace and sleek silhouette.
Grace Kelly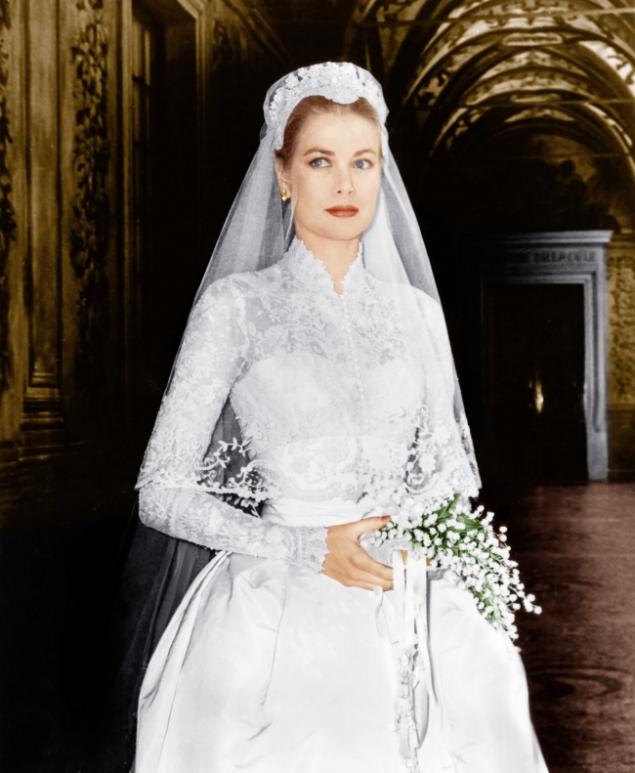 According wedding publication Conde Nast Brides, it is this outfit is the most elegant wedding dress of all time. From the day of the wedding of Hollywood actress and the Prince of Monaco have passed more than half a century, and it is still the benchmark for many designers and brides. Elegant lace dress, decorated with a thousand pearls - real princess
Sarah Jessica Parker in "Sex and the City"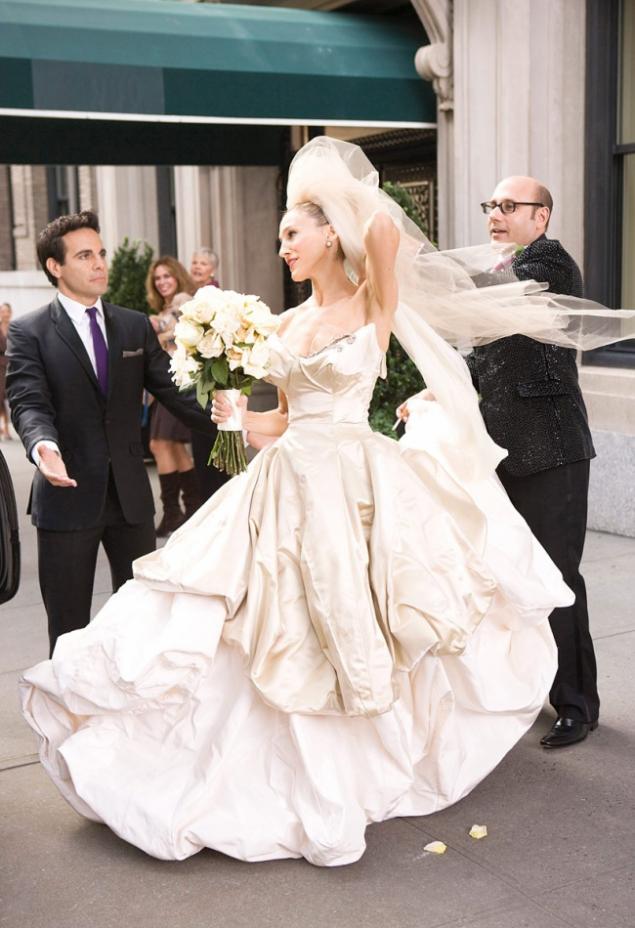 <. br>
This bold and extravagant wedding dress from Vivienne Westwood, in which Kerry appeared on the big screen, for sure remember all admirers of the series. This enchanting dress perfectly capture the image of the heroine, and immediately became a best collection of movie images.
Jacqueline Kennedy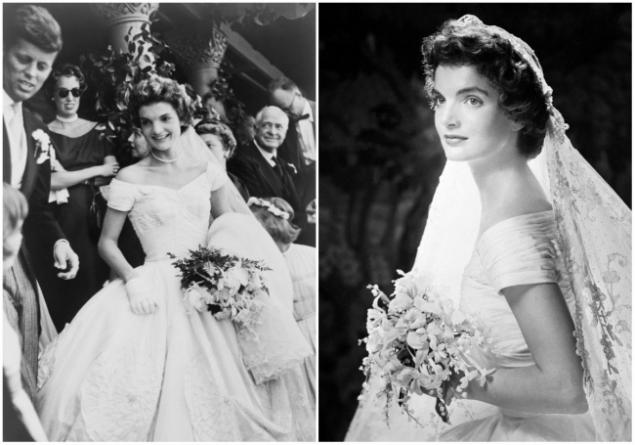 Back in 1953 Jackie married the then-Senator John F. Kennedy. This wedding dress of the future first lady can be safely called the perfect outfit for the American bride of the last century: luxuriant fabulous white dress with a slightly open shoulders and very long veil
Angelina Jolie.
Probably, it is the most long-awaited wedding of the past decade, rumors of which went more than a year. In 2014, Hollywood's most beautiful couple finally went to the altar, and the title role in the celebration of children played a pair. It is their pictures Angelina asked designers to translate into the hem of the dress and the veil - a silk dress from Versace turned out very touching and certainly unique
Marilyn Monroe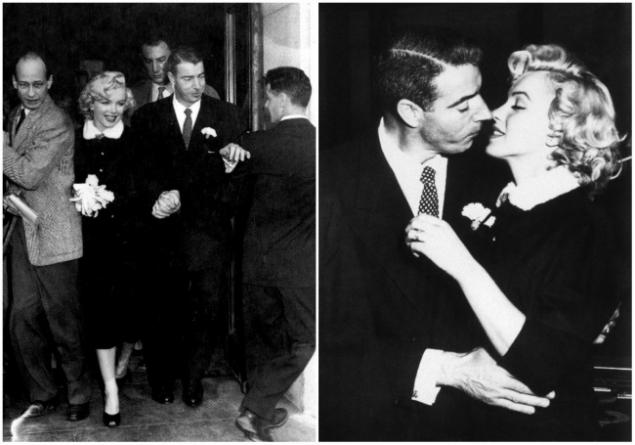 .
This austere outfit chosen for their wedding with the second husband, Joe DiMaggio, a sex symbol of all time, Marilyn Monroe. Dress with a straight skirt and a white collar does not look the wedding, but forever memorable fashion critics.
Kristen Stewart in the movie "Twilight"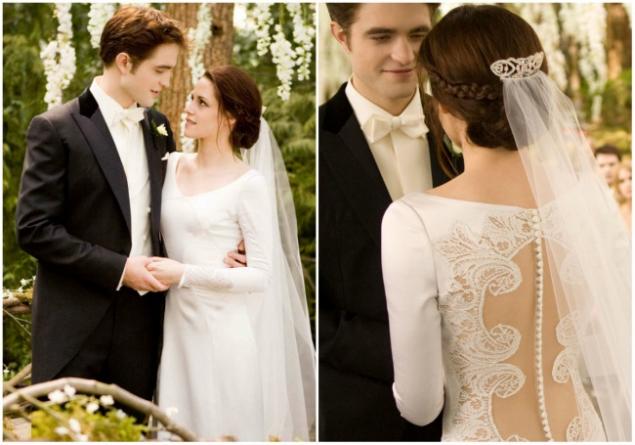 Impatiens Wedding Dress Bella Swan has become a real sensation - the direct, tight, long-sleeved, train and damn sexy neckline at the back. The original outfit manufactured by special order designer Carolina Herrera, and its cost amounted to about 35 000 dollars. By the way, the Internet can find and order a copy of the dresses available for about $ 800.
Renee Zellweger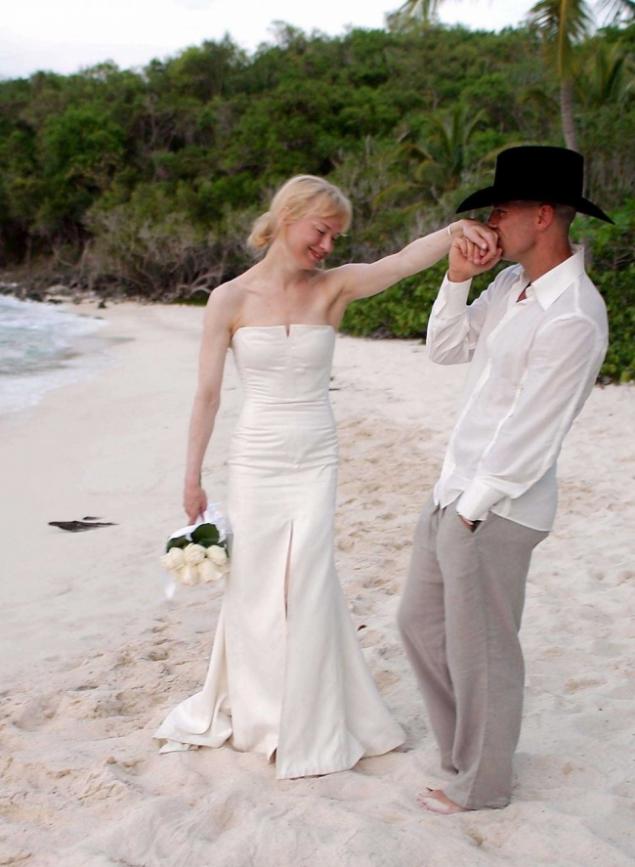 Carolina Herrera has created at least another one known dress - for Renee Zellweger, where she married in 2005. Then it's a simple, but very concise and beautiful dress sheath had to taste many fans of minimalist images.
Victoria Beckham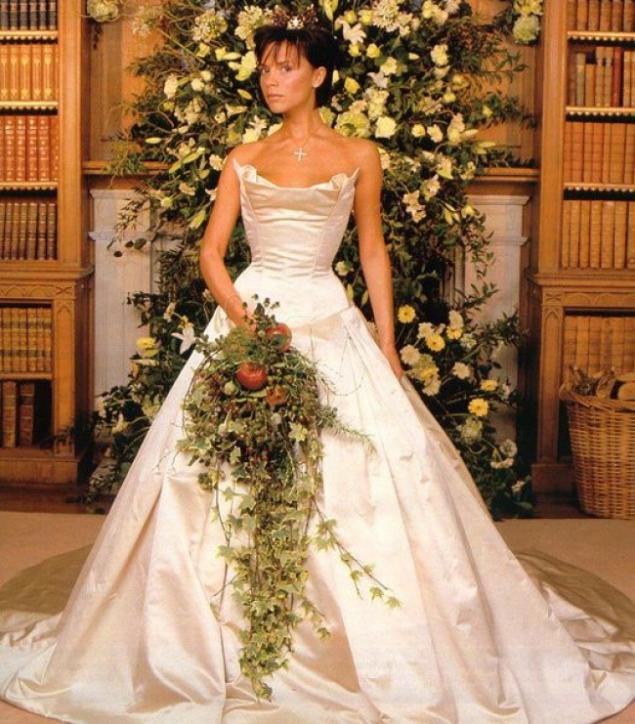 Now Victoria itself creates dresses, including wedding and once for his own wedding to footballer David Beckham confided famous designer Vera Wang. By the way, this is a classic dress with a corset and a 6-meter train still carefully kept in the wardrobe of the stars.
Photos on the preview: © AP / FOTOLINK / East News.ru / © New Line Cinema
via www.warnerbros.com/