Elegant idea, which is striking in its simplicity and effectiveness. Do
original lampshade with your own hands, using only a plastic bottle, plastic spoons and glue!

Until I saw the result, I felt strange all that makes this man ... But then I realized that he created the magic out of nothing!

Lamp from the plastic butylkiTebe need 2 large plastic bottles plastic spoon hotmelt pliers screwdriver light stationery knife

Manufacturing Cut the bottom of the bottle.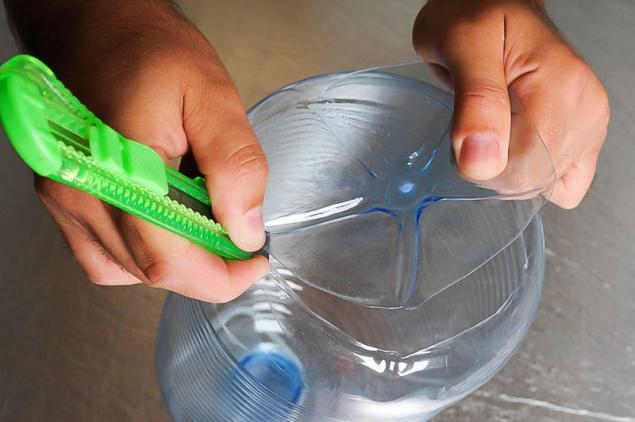 Also, cut the plastic spoon - to create a lampshade you need only part of the round. Glued spoon carefully and gently to a plastic bottle with hot melt glue.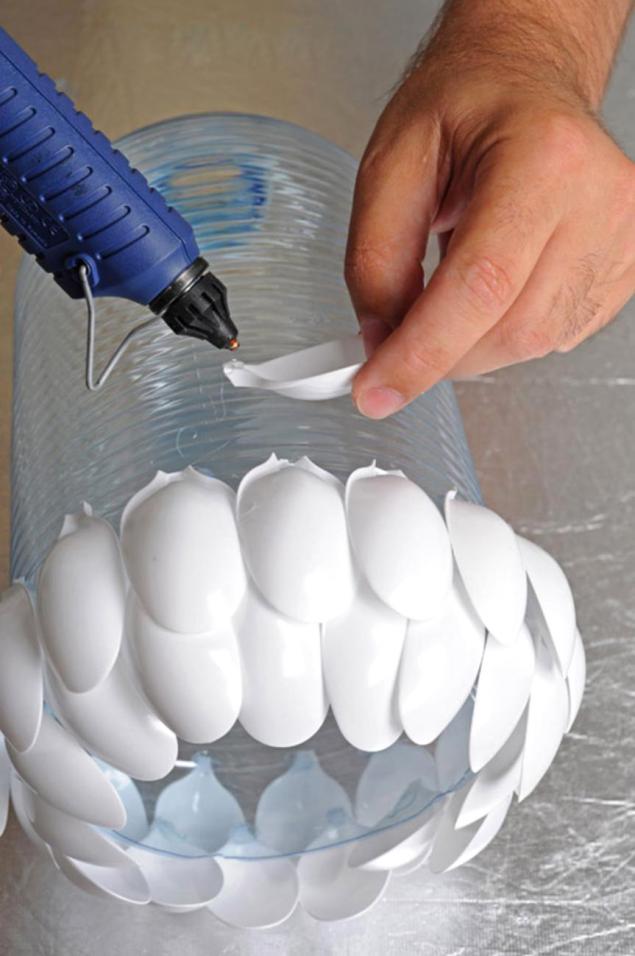 Almost done!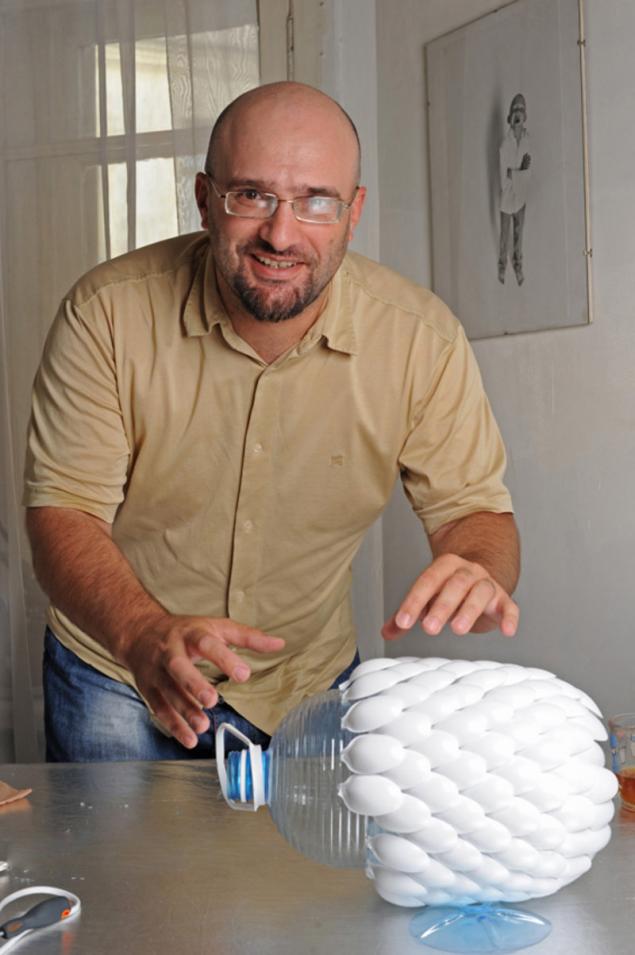 Unite spoon in the ring, carefully glue them.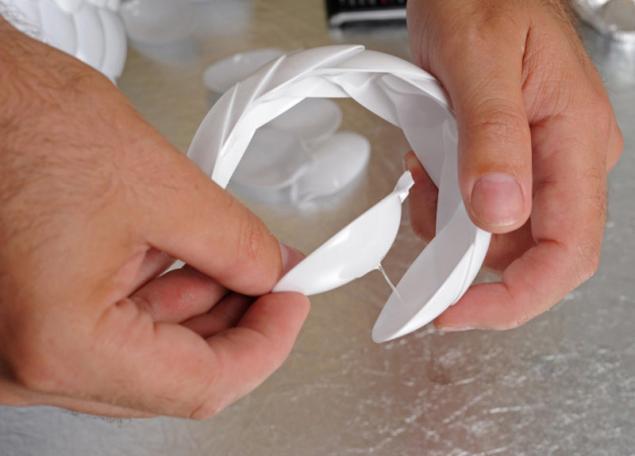 It only remains to put the lamp into the lamp shade!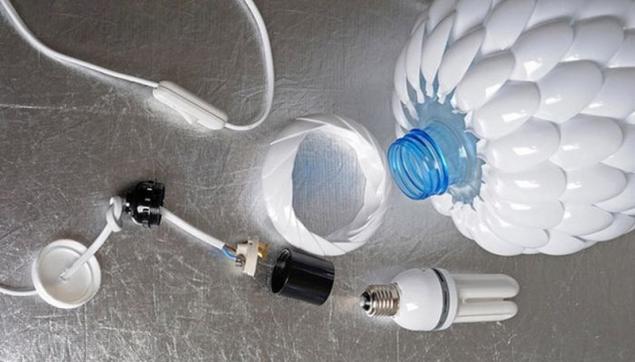 Here is the finished lampshade!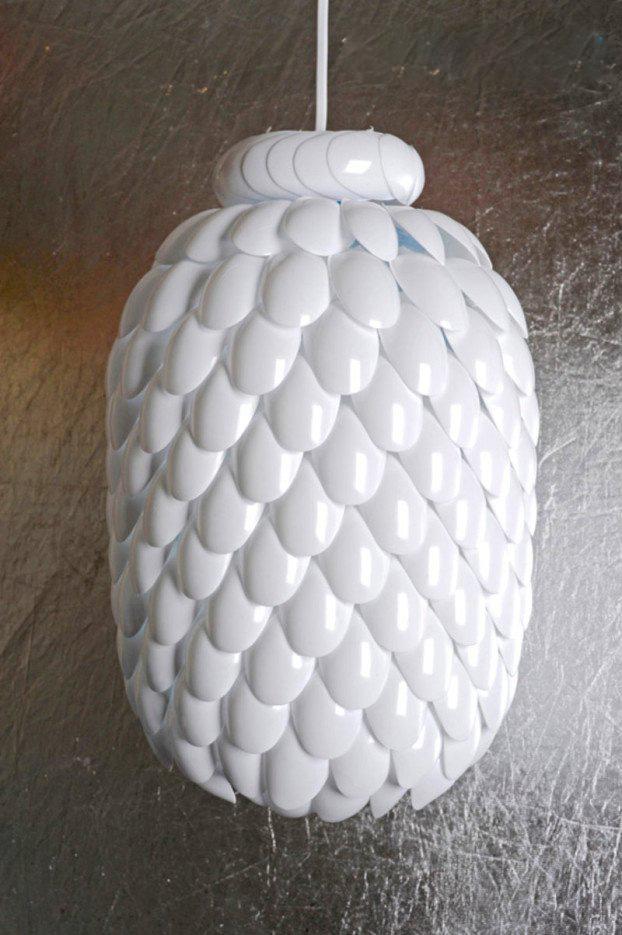 And if you turn on the lamp, a miracle happens, without exaggeration ...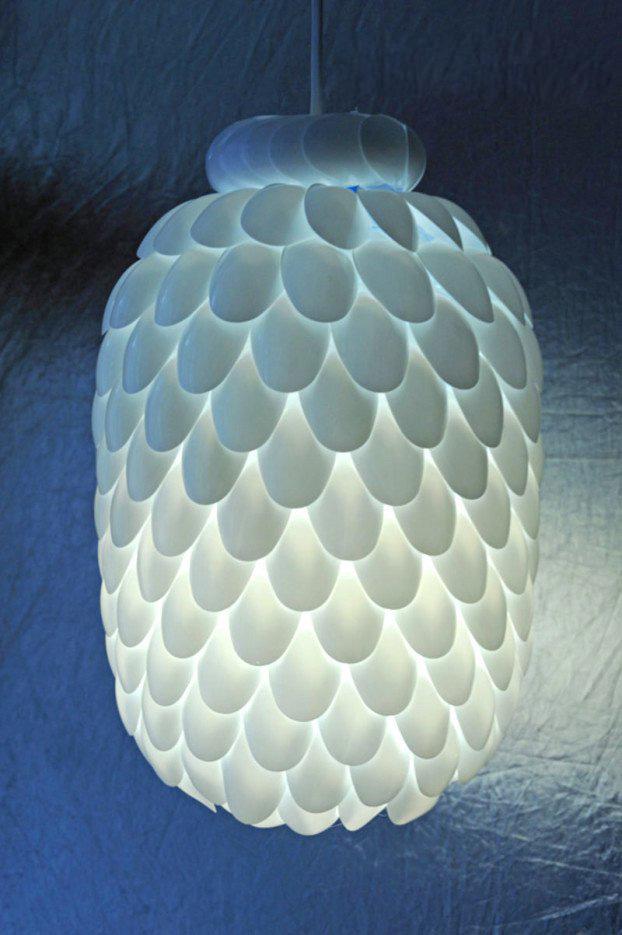 This shade can be done with the children, it is perfect for the light at the cottage, for example. Share with your friends this simple idea! She definitely deserves attention.