< Needlewoman - the people thrifty, because every shred, ribbon, lace where it is possible to adapt! But over time, all of these "treasures" becomes so much that the situation gets out of control, and a lover of hendmeyda simply unable to find the right thing ... it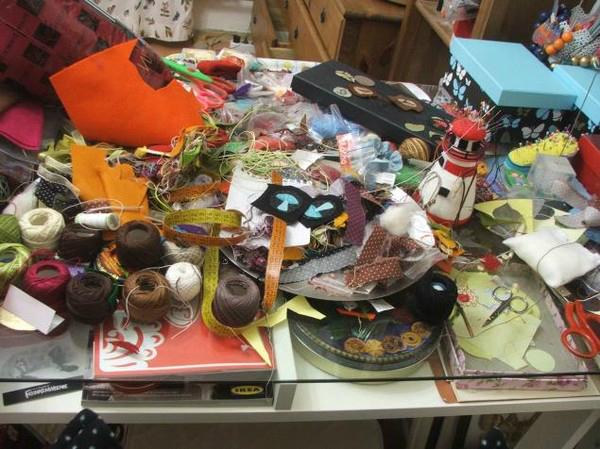 To order special furniture for the organization
corner needlewoman will be too expensive, and that's to do with his hands loving husband - quite a force!

Desk their rukamiMuzh Vicki Williams, an avid needlewoman, decided to prepare a surprise for his wife (as well as maintain order in the house) and she arranged the excellent workplace from ... bookshelves!

3 book shelves with a variety of niches - that's what he needed to work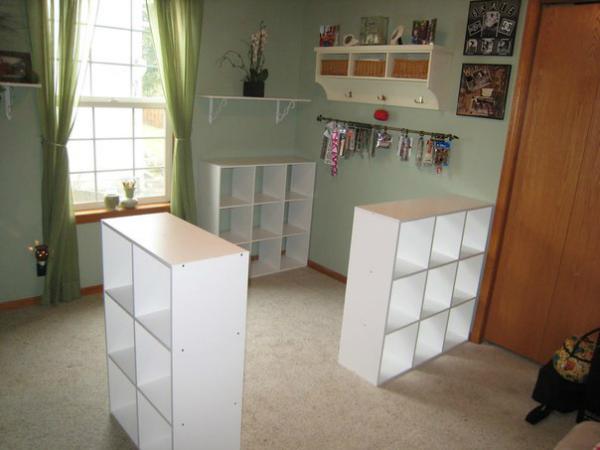 . Having made preliminary measurements, the man set them at the right distance from the wall and sealed with the help of boards and screws.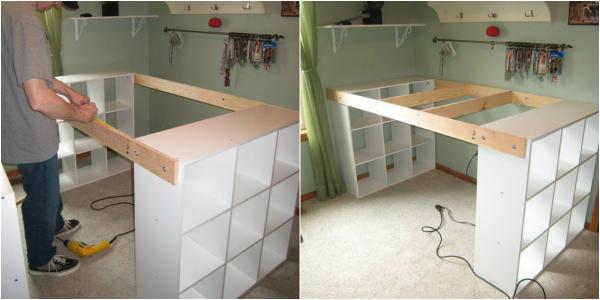 Next he set another section design.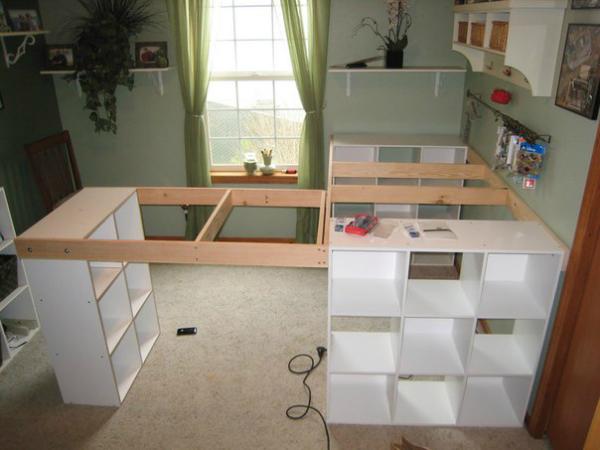 Top Master put Fly tables.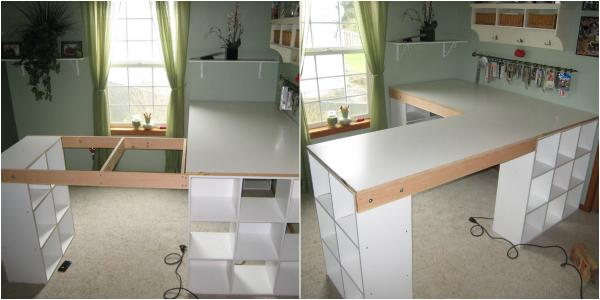 Spacious and comfortable workplace is ready! Even fit 2 people ...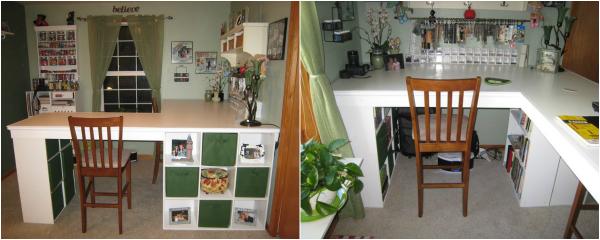 Already know how to work comfortably behind this desk ... Any skilled worker will appreciate it!

I liked the idea of ​​the «Website» ? Tell your friends about it!