In the world press they are called "minigami": children of Russian billionaires, whose endless possibilities and luxury life of the imagination even the most experienced of the capitalist world. Krugo studied Instagram rich heiresses from 17 to 25 years old and presents to your attention the typical shots and quotes.
Anastasia Kudryashkin, 19 лет
The daughter of commercial Director of "UMMC-Holding" (production of copper) Igor Kudryashkin with a fortune of half a billion dollars – a student of journalism of Moscow state University and well-known in their circles, the singer, releasing the clips under the pseudonym Anastasia Curls.
Return in a private jet of the Ukrainian Boryspil, where was filmed the next clip: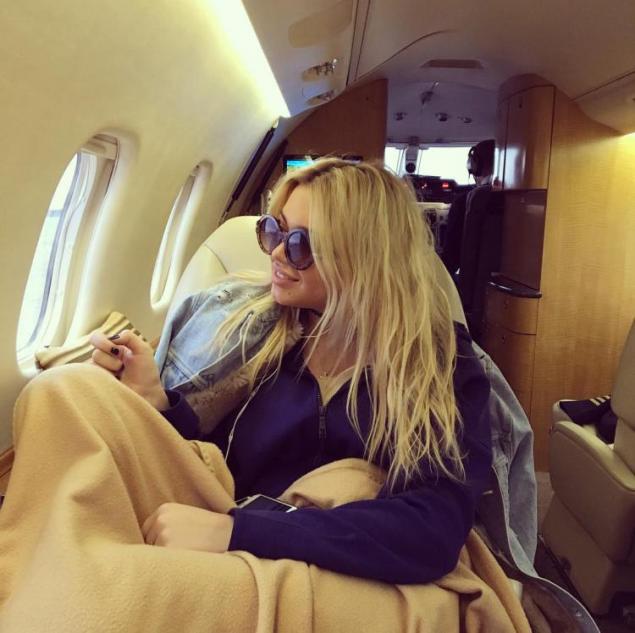 However, to truly glorified not vocal experiments, and a Grand Banquet on the 18th anniversary, which is estimated to cost 9 million rubles. Teenagers were entertained by the band and actor Paul Priluchny in the role of entertainer.
May holidays on the French Riviera: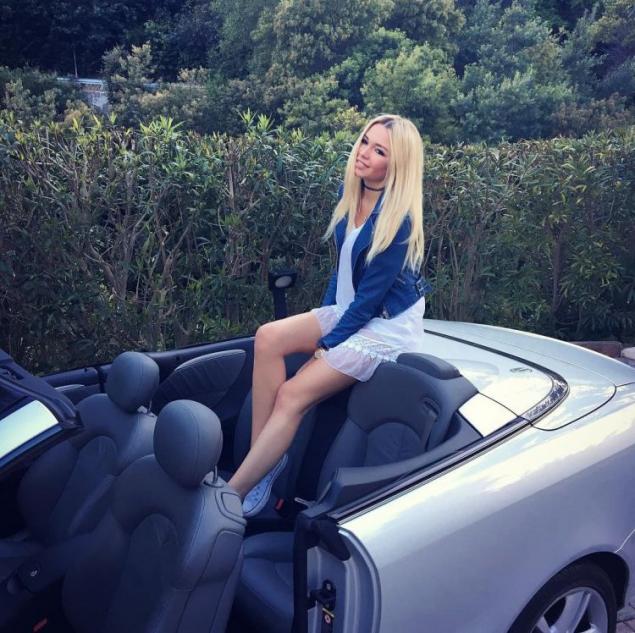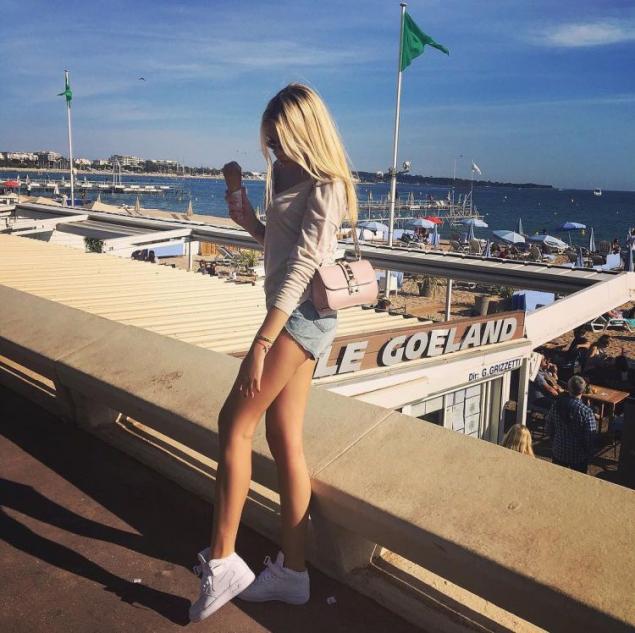 Sports suit with lurex and rhinestones – it's fun!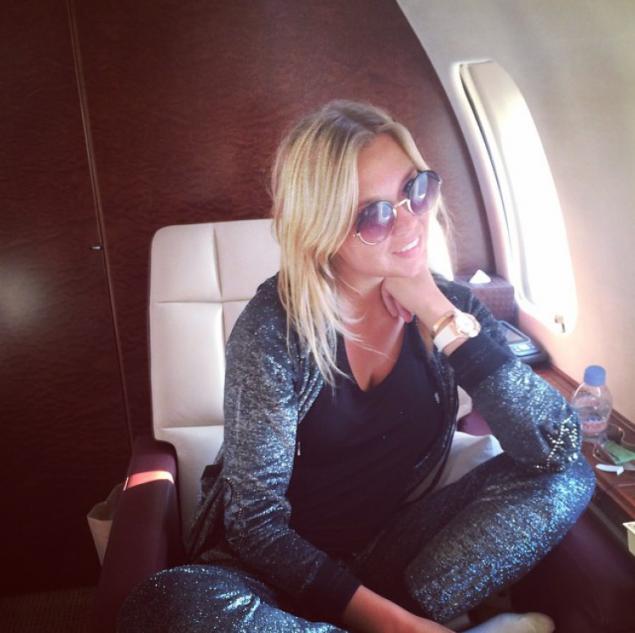 Yulia Stakhiv, 23 года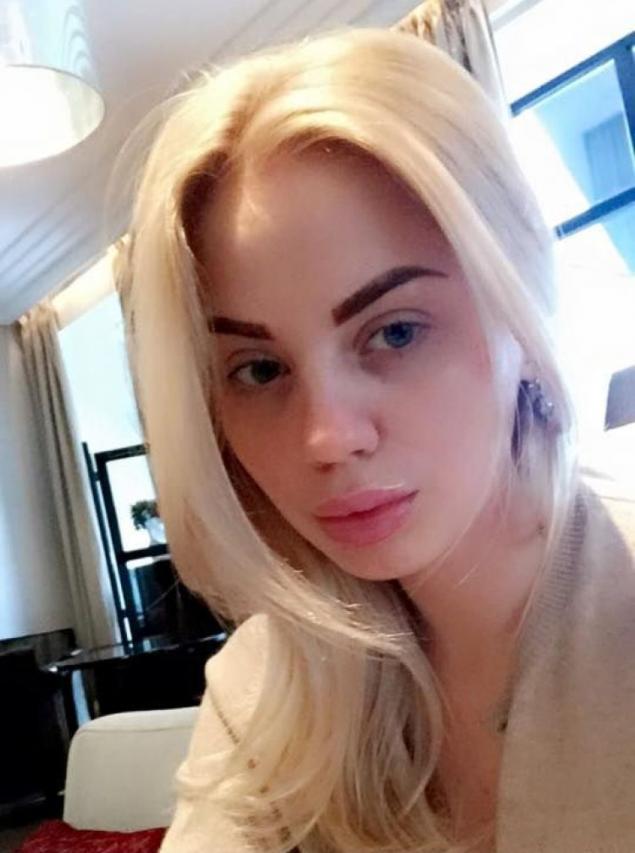 23-year-old London student, the daughter of a major food Industrialists, whether from Russia or Ukraine, cleverly shocking the public, in the open showing off his "beauty, wealth and exceptionalism." It bills itself as a "TV presenter, blogger, model and jetsetter", believes that like James bond girl and proudly shares links to articles in the British tabloids about her.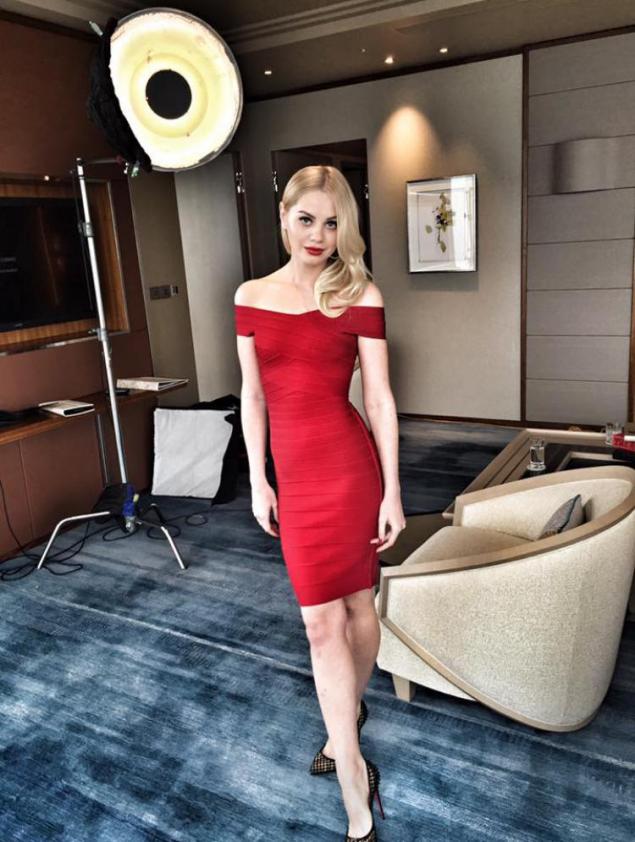 Here are some of her comments:
"I love my haters, my critics only prove what I'm extraordinary."
"In high society, it is important to be beautiful, slim and have beautiful hair, so cosmetic injections and plastic surgery can safely start at a young age."
"Office work is not for me, I'm too good looking and too educated. My goal in life is to become successful and influential, friends see me as a leader, so that anyone to work I won't."
"I want everyone envied how beautiful I am".
"Everyone might think I'm spoiled, but I'm not guilty that was born in a rich family, I'm not ashamed to spend their parents 'money, I see no reason why I should not enjoy life".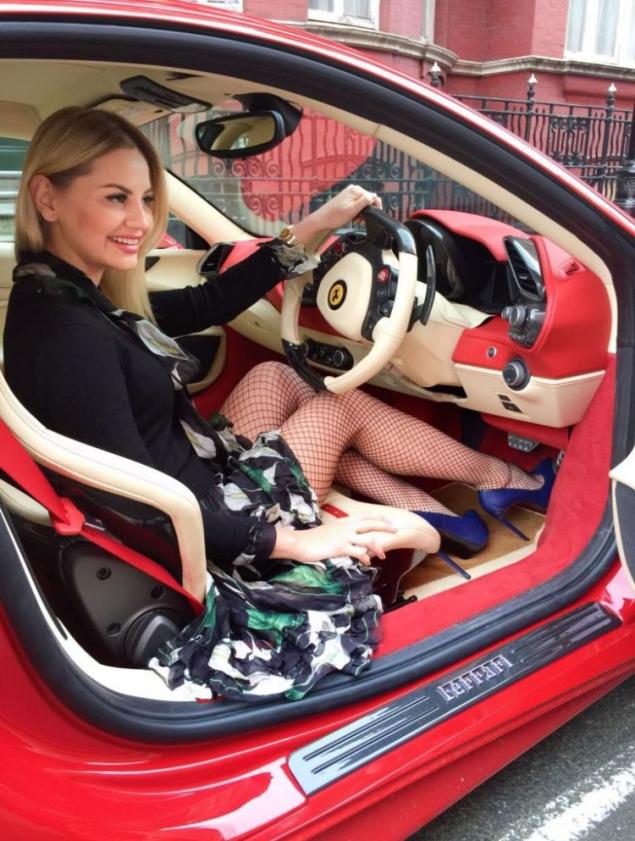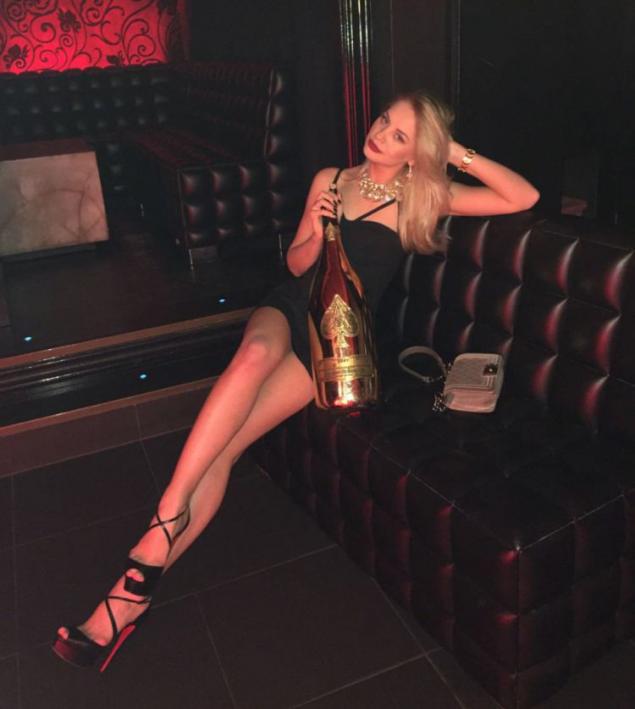 About beauty: every 2 months Julia flies from London to Moscow for a haircut and other image treatments, personal stylists, which relieves at once the whole cabin. With 18 years she managed to change the shape of the lips and cheeks and is not going to stop: now turn to breast augmentation.
So it was before changes: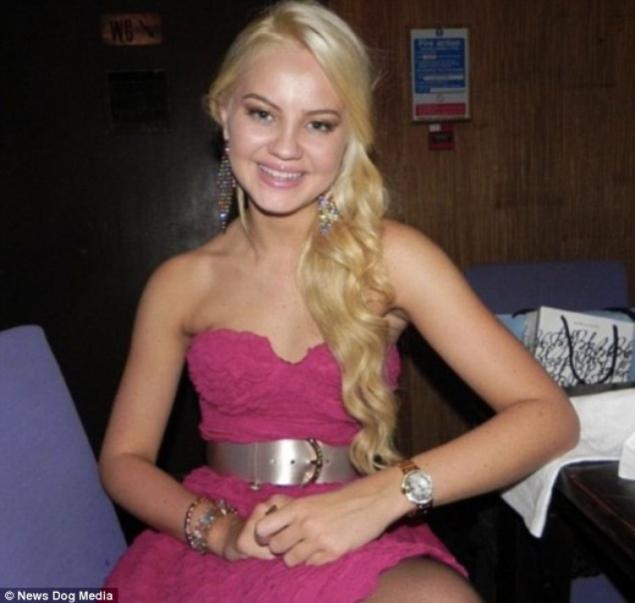 Anastasia Koveshnikova, 20 лет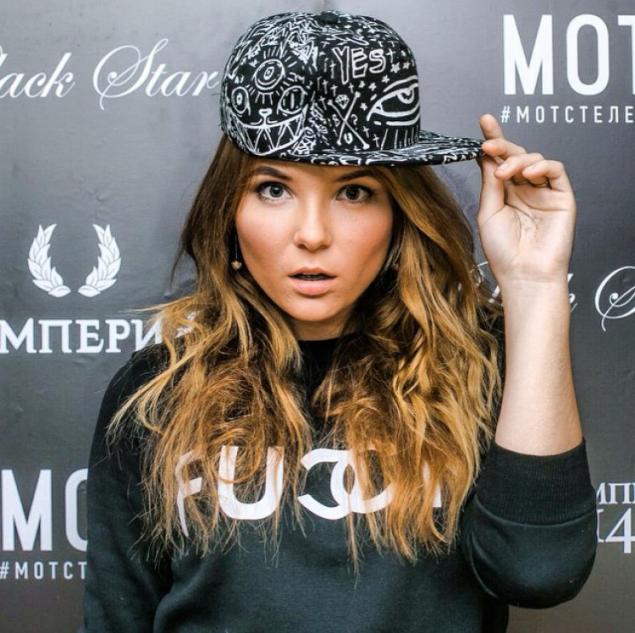 Former tennis player, whose highest achievement on the court was getting into the Russian top 100, now studying to be an engineer and share on Instagram under the name tobeprincess ("to be a Princess") images provided to your youth.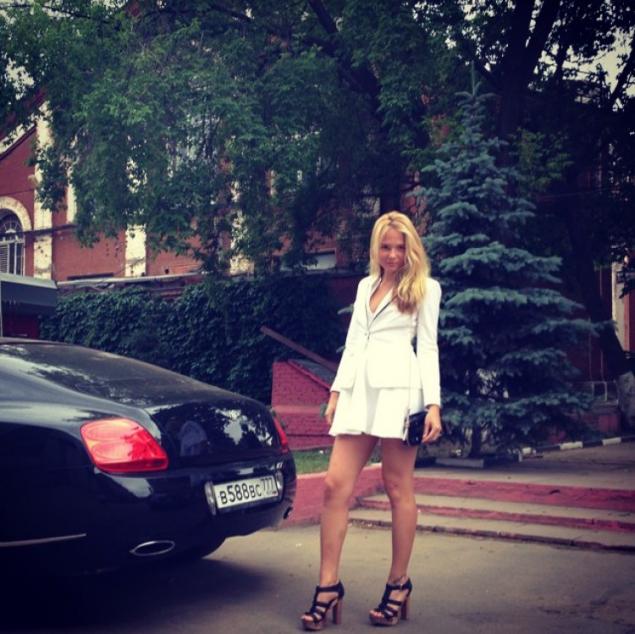 Last year Nastya was trying to get in the show "the Voice", but was not successful at the first stage of the blind auditions – sang so bad that all four mentors were in shock, and Alexander Gradsky even suggested that it was a "joke." However, ridicule and criticism the girl did not bother.
Kristina Simkova, 20 years
The daughter of a major investor and Builder Novel Simkova – student of Moscow state University and the owner of huge number of branded items and jewelry. Especially loves taking pictures of their cars (it is at least Porsche, Mercedes and Range Rover), although, in General, unlike other "Golden girls", especially arrogance is not seen.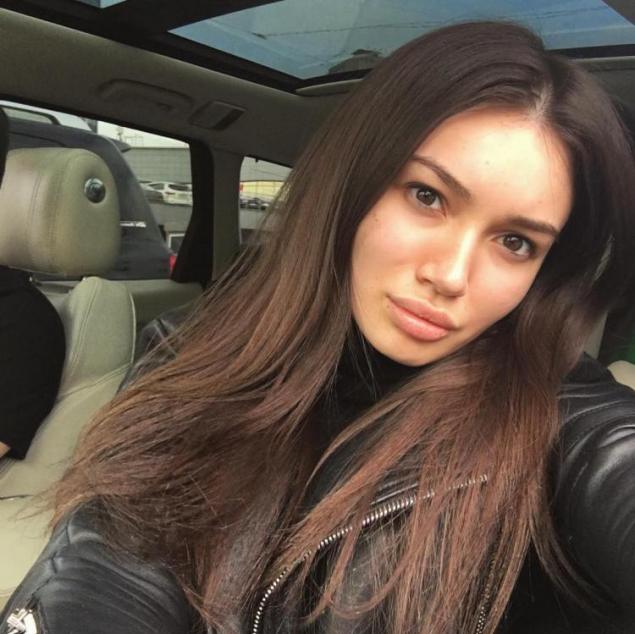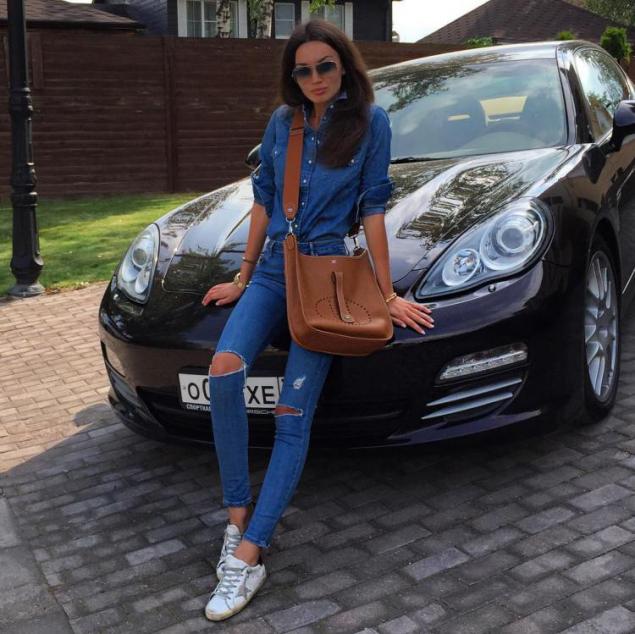 Holidays in the Emirates, caption: "Parents said I was cool"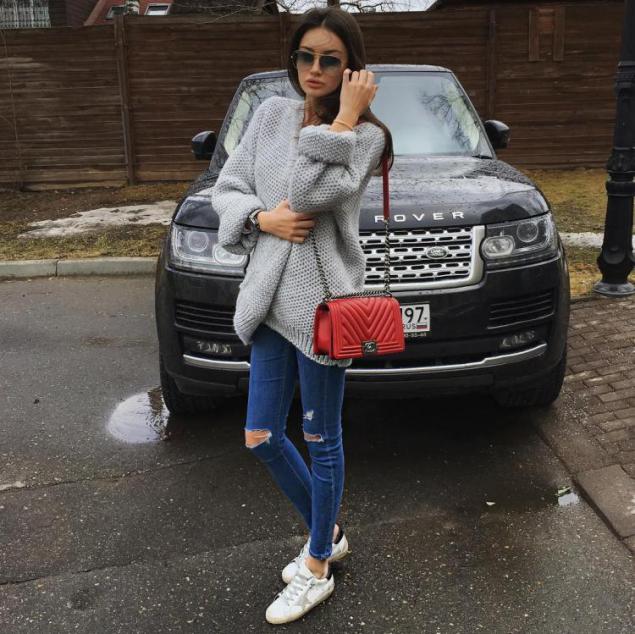 Friend
Masha Chigirinsky
, whose Instagram we look after: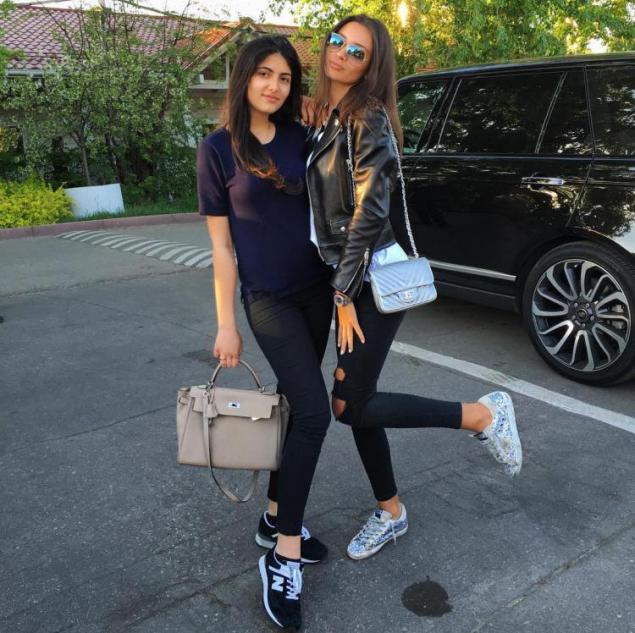 Maria Chigirinsky, 19 settlementa construction magnate Shalva Chigirinsky, the daughter of his brother-the investor Alexander is already wearing in one of our recent
photo galleries
: last year, her big Jewish wedding gathered in Moscow almost all the major billionaires and stars of the Russian show-business.
One of the guests of honor were Roman Abramovich, in which company Masha sometimes makes a comfortable private flights from the Mediterranean to Moscow.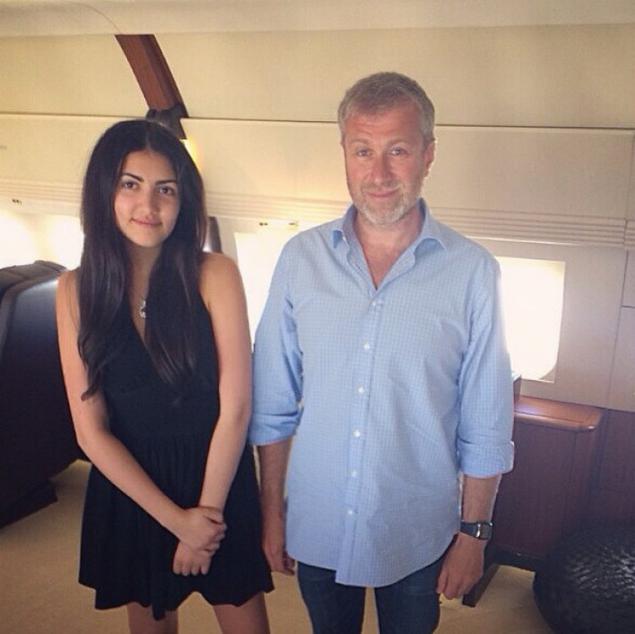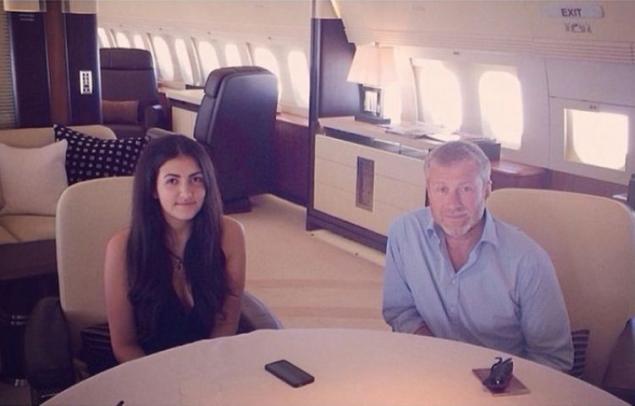 Student at MGIMO – a frequent guest of the côte d'azur, Courchevel and other VIP resorts. But the highlight of her Instagram – photos with celebrities.
The photo below is Mary and her husband Simon Crouter with Robert De Niro. Officially, the actor came to Moscow for the opening of the new Nobu restaurant in the shopping center "Crocus city Mall", and also booked a guest star on the birthday of one of Russia's richest businessmen Araz Agalarov, head of the Crocus Group.
In Monaco with actor Chris Note (the famous Mr. big from the TV series):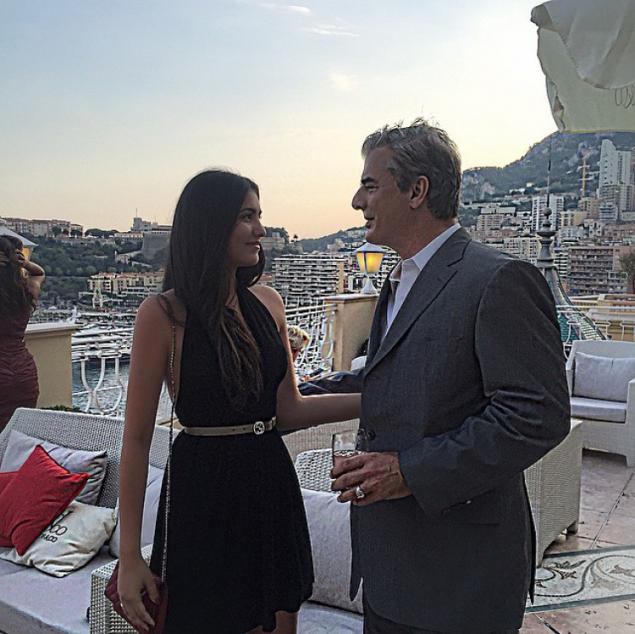 In Monte-Carlo with the singer Shiloh: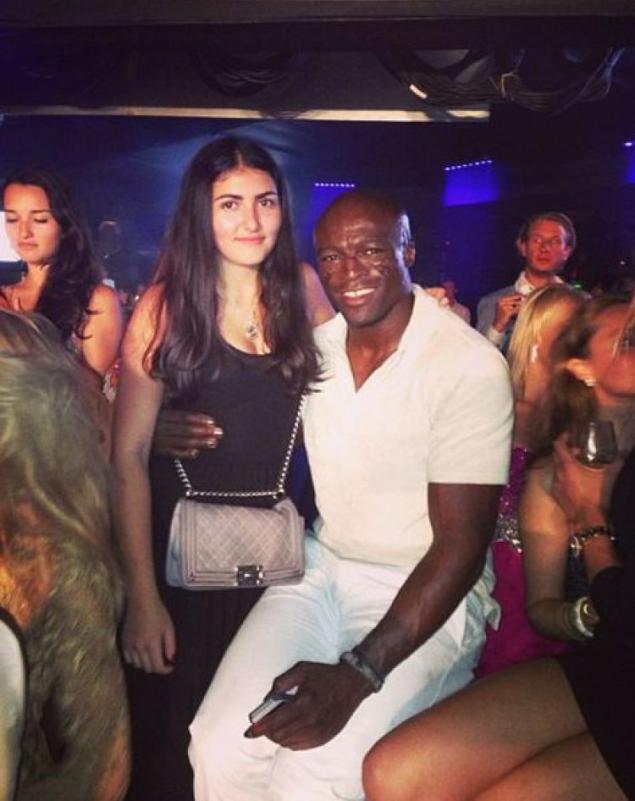 Diana Chervichenko, 17 letter – the former President of football club "Spartak" Andrey Chervichenko, who joined in the construction business, a longtime collector of Russian paintings of the 19th century (especially Aivazovsky). Sharing his hobby, my daughter is studying art at MSU.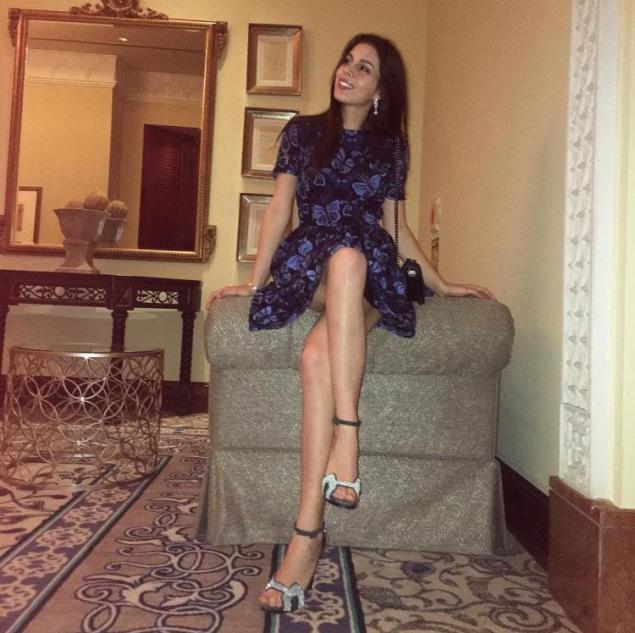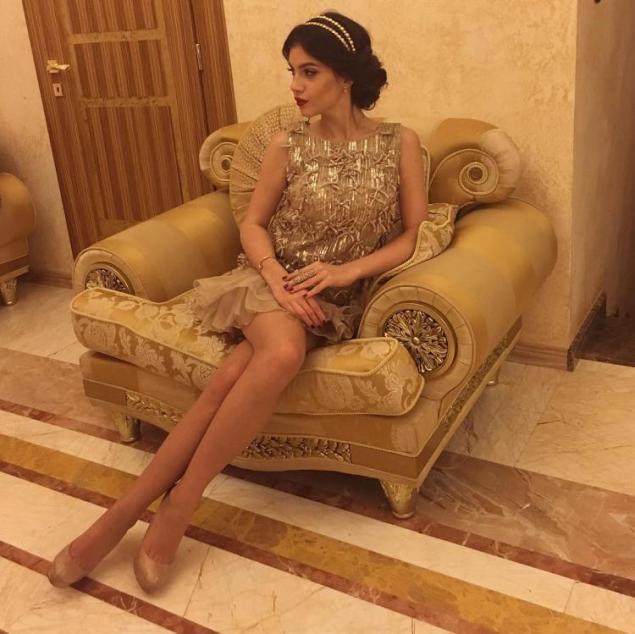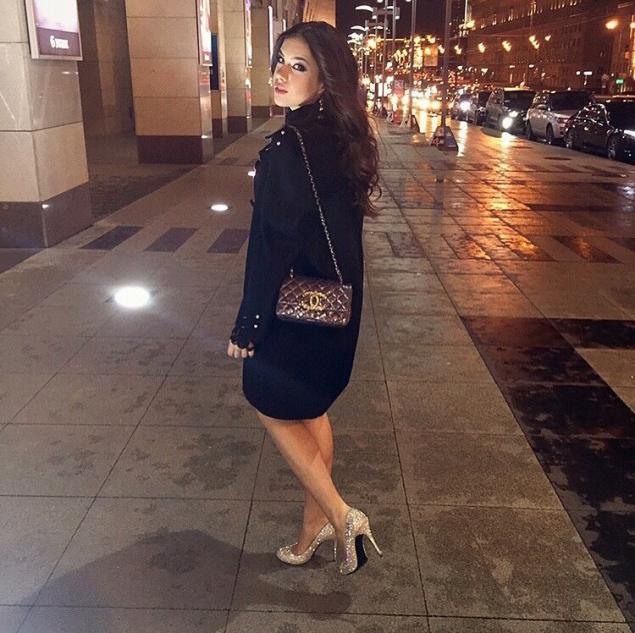 Those who knew Diane for a child, surprised by the sudden change: she made every effort to chubby teenage girls turn into superstrong beauty the envy of all.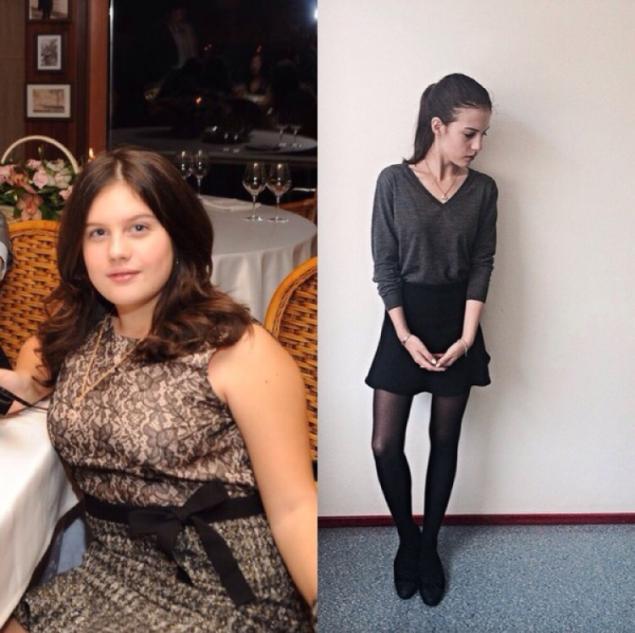 A year and a half she's Dating the son of singer Jasmine Mikhail Semendueva: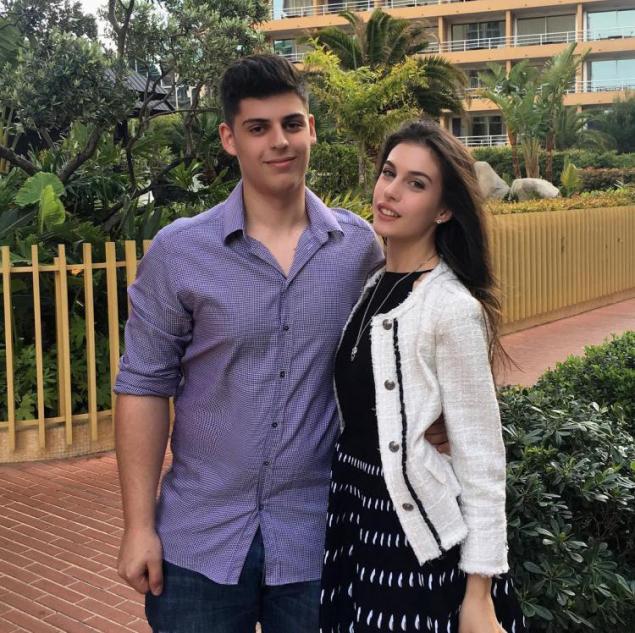 And friends with
Sergey Sarkisov Jr.
, the son of the head of the Board of Directors "RESO-Guarantees" billionaire on the Forbes list. Instagram Sergey is much more flashy; the name Black Prince (Black Prince) the guy is posting your photos in the VIP lounge of the aircraft, the coolest cars, luxury resorts and megatouch.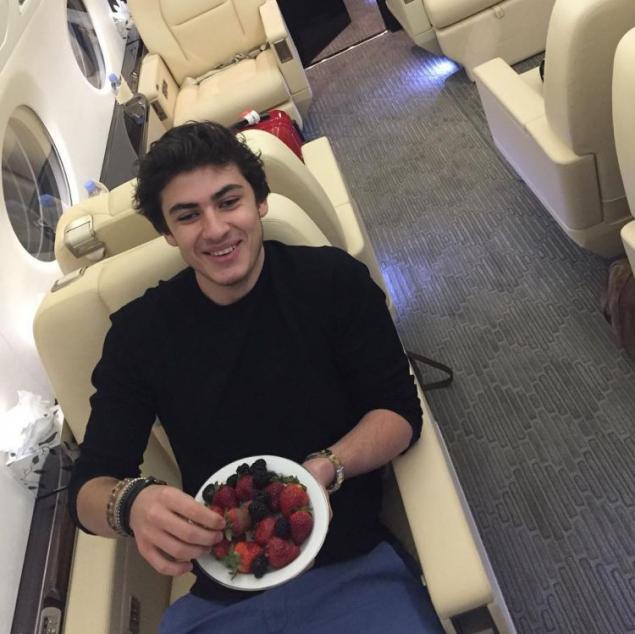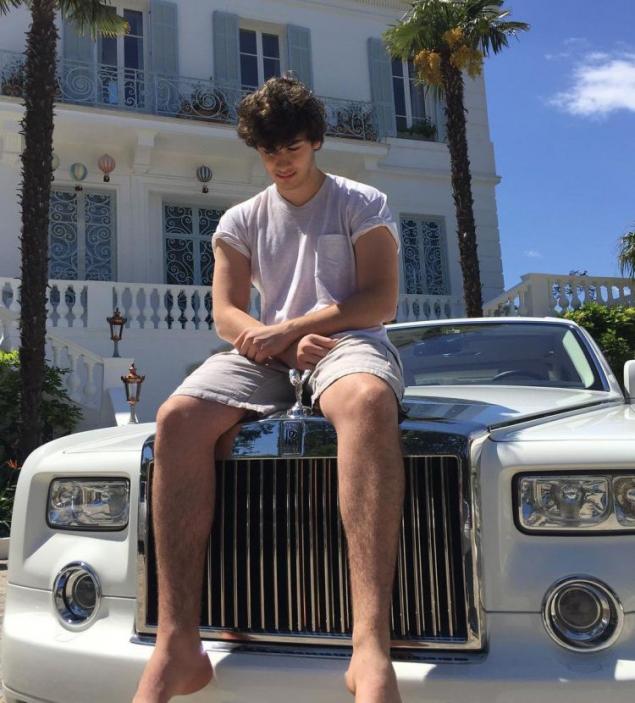 Helen Manasir, 25 fly even one of the richest heiresses on our list – the eldest daughter of the owner of the company stroygazconsulting Ziyad Manasir.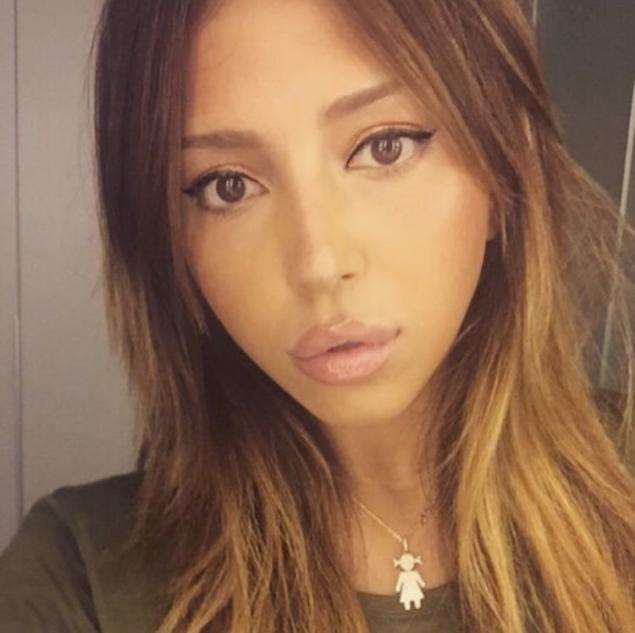 Blogs the gossip that she and her husband have two 6-storey building, and that Helen explains: "Is it bad when the house has absolutely everything, from the pool, finishing the workshop?" In fact, judging from Instagram, their mansion on the ruble large, but not high-rise, but inside is a truly palatial atmosphere.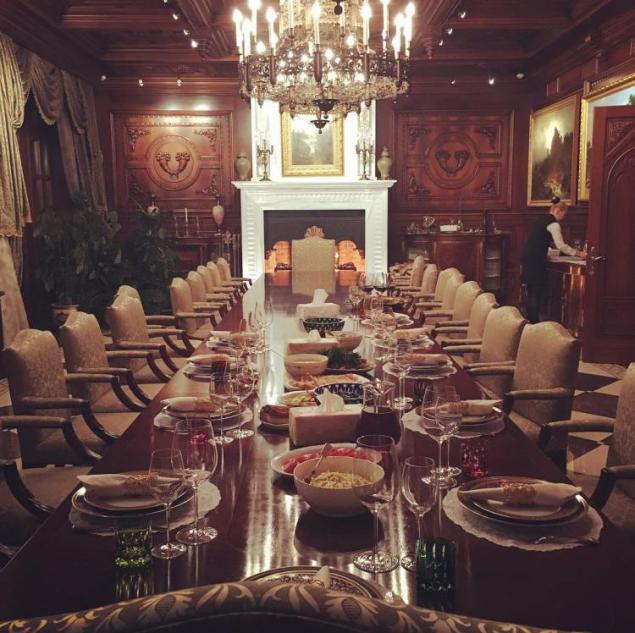 "Since the age of I grew up with the feeling that I can have everything I just want," says the daughter of a billionaire, and could therefore not be committed to outrageous fame and busy life of a socialite. She enjoys a quiet family happiness, in which villas, yachts, planes, branded clothes and silverware – just a part of everyday life.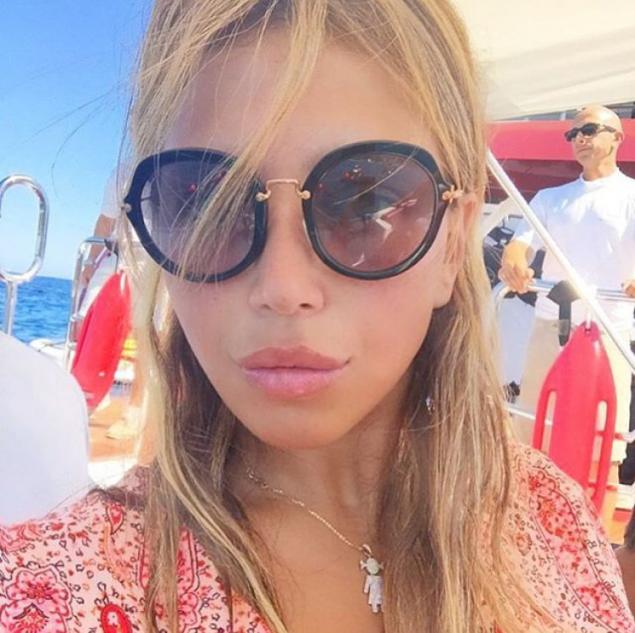 Loading... Loading...
Like it? Share with your friends!
Loading... Loading...