7.06. It's economy, stupid. Or not just? Bashny.Net
1628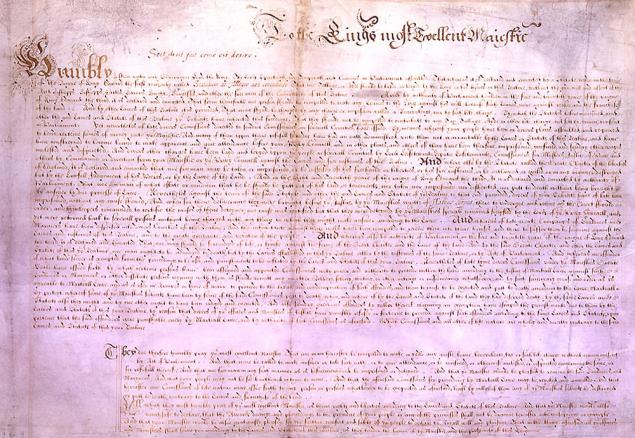 Schaub became clear parallels with where we are I want to become, a little historical background.
Around the end of May 1628 Charles I (this is the one that then head off privselyudno cut off) has rolled out the English Parliament to present a petition of right.
I must say, Shaw said Carl despot was rare, Shaw eventually did lead to a revolution, but with regards to the content of Petition - because in it the British population by Parliament strongly objected sho favorite monarch refers to legislation strongly selectively, and to the rights and freedoms of citizens very ironic. For all that, sho, these rights were not invented by them and protected for centuries by the legislation. Karl could forcibly borrow money from citizens to organize a punitive military court, to determine the quartered military, not steaming on the harmonization of this stuff, well, arrest without trial, so I do consider it their sacred right.
At a meeting of Parliament Karl strongly indignant, I hit a shoe on the podium and promised to disband the parliament and strongly disagree pereporot, but he argued quietly, sho do not want nothing unusual and new, and confirmation of their elementary rights and freedoms. And Shaw was particularly insulting to the monarch, demanded that both chambers - and the Commons, and Lords.
Who knows how long the debate would continue, but Charles was much needed money, because it took place the war with France, and the House of Commons finance this event refused categorically not meet their requirements.
And this Chamber - just in case recall - representing the interests of small, medium-sized landowners and those citizens sho richer. That is, the middle class, by today's standards.
Perepsihovav couple of weeks, after Carl June 7 approved the "Petition of Rights." And it has become law. And only then he otlistali bucks.
Now project the situation of almost four hundred years ago in England on our realities. Would our parliament chopped with the president not because of their preferences, and so to speak, for the people affected? I do not have enough imagination ...
Tags
See also
New and interesting
New and interesting