Mattresses should also be regularly cleaned to get rid of mites and bacteria that are dangerous to our health.
The mattress has an important place in the house, it is necessary for a good rest. Keep it clean and in good condition, it is very important. This will help prevent allergies and to provide the conditions necessary for a good sleep.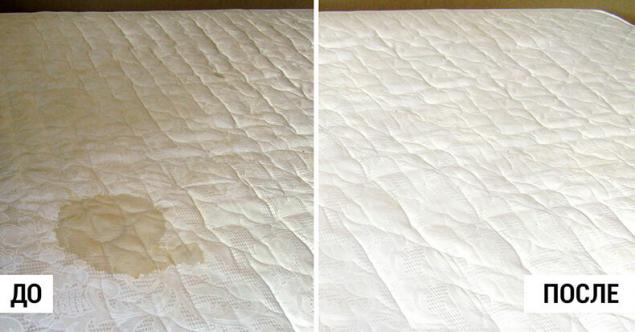 If you look for the bad mattress, there collect dirt, dust, mites and microorganisms that can cause various diseases, especially in sensitive individuals.
Fortunately, there are various means by which it is possible to keep the bed clean.
The following natural home remedies are inexpensive, they will help to keep the mattress in good condition and clean it from all microorganisms.
How to disinfect the mattress using
soda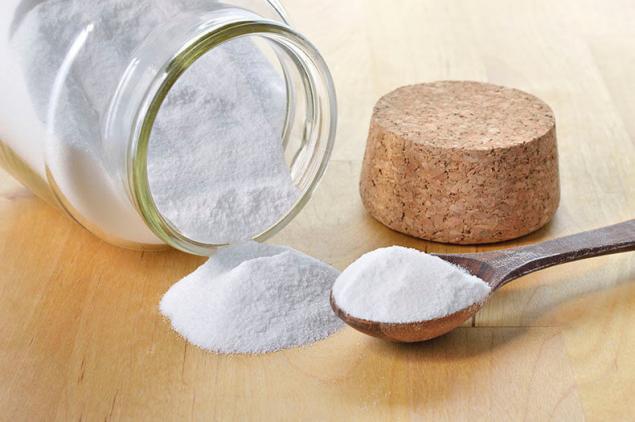 Soda - one of the best natural products for cleaning the mattress
. Its antibacterial and astringent properties allow you to remove stains from sweat and odor from them.
Soda also acts as a natural detergent, well the cleaning stains from different liquids.
Its properties can be enhanced by means of hydrogen peroxide, low-cost funds are sold in pharmacies.
Ingredients:
4 tablespoons of soda (40 g)
1 cup of three percent hydrogen peroxide (250 mL)
2 drops of liquid soap
What should I do?
Mix hydrogen peroxide and baking soda and stir well all.
Add to the mix two drops of liquid soap and mix it again until smooth.
Pour the mixture into a spray bottle.
Shake it and sprayed it spots and a place from which smells bad.
Let it dry on the mattress (the process can be accelerated by the fan).
When it dries, remove residues with a brush or vacuum cleaner.
How to disinfect the mattress with the help of essential oils
How to deliver the mattress from stains and odors
Some essential oils smell good, their scent will neutralize bad smells.
In addition, essential oils have disinfectant action, they can be used to combat mites and bacteria, which are on the mattress.
You can use the following oils:
thyme
Rosemary
eucalyptus
Lavender
Cinnamon
Ingredients:
Soda 1 cup (200 g)
8 drops of essential oil (optional)
1 medium-sized sieve
Vacuum
What should I do?
The resealable container mix the baking soda and essential oil.
Shake the mixture and mound it through a sieve to the place that you want to clean.
The mixture should remain in force for an hour, then the remains of her prowess with a vacuum cleaner.
How to remove stains from the mattress via
white vinegar How to deliver the mattress from stains and odors
Stains from urine, sweat and drinks are usually difficult to deduce if they are not fresh.
If you are already going to buy a new mattress, first try method with white vinegar.
Ingredients:
¼ cup white vinegar (62 ml)
½ cup baking soda (50 g)
3 tablespoons of hydrogen peroxide (30 mL)
What should I do?
Mound on soda mattress Orosi and its vinegar. Soda «hiss».
Remains of soda Put a brush or a vacuum cleaner.
If the stain persists, moisten the sponge with hydrogen peroxide and rub it the area with a circular motion.
Let this place dries in the open air or try a hairdryer.
How to whiten and disinfect blankets and linens
Covers and bedding - also important parts of the bed. That they were clean enough, it is advisable to change them every two weeks.
Bleach and disinfect them using hot water, lemon and vinegar.
Ingredients:
1 fresh lemon
½ cup white vinegar (125 ml)
1 liter of water
What should I do?
Boil a liter of water and add white vinegar and lemon juice.
Take the mixture from the heat and the hour soak in her blankets and linens.
Then rinse them by hand or in a washing machine.
As you can see, the mattress can be kept clean and free of mites and bacteria, without buying expensive chemicals.
Clean it once a month and when required.