< 1980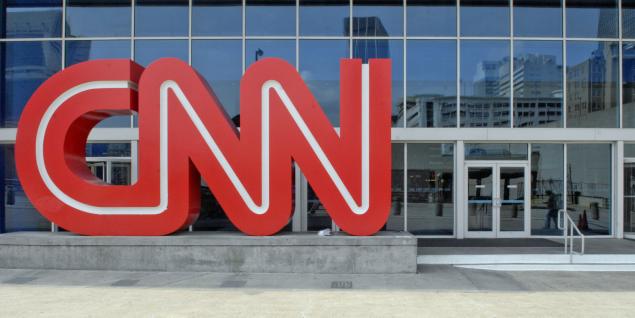 June 1, 1980 began its broadcast television network, which was not to be, in principle. Because citizens who had at least something to do with the blue screen, with the idea of ​​scoring around the clock news coverage twisted his finger to his temple: "And who is this news to the extent necessary?" And it seems to argue there is nothing. And the losses were neshuteynye start. But since 1982, Cable News Network began broadcasting in the Land of the Rising Sun, three years later to Europe, and gradually shut everything. 1991 "Desert Storm", broadcast events of this kind for the first time live. The same year, the Emergency Committee. In 2001, the terrorist attacks of 9/11. Everywhere - they were the first to broadcast news.
And Ted Turner has always been crazy. In an amicable way. Which do so in its own way, that no one else in my head does not climb up. On the power put the instrument to the traditions treated with extreme skepticism. "He was just a crazy guy." It's about him, Stephen Lieberman, head of the fraternity "Kappa Sigma" spoke. From which Ted kicked.
In order to avoid thinking that the path was strewn with roses, a small excerpt from the beginning of his business career.
He was twenty-four, he worked in the family business vendor advertisements when his father committed suicide. Father Ted bequeathed to the family business, in a fit of sadistic irony, noting that sold the business to a competitor. Ted Turner has repeatedly tried to prove that the transaction is invalid. Business advertisements was the only link with his father Ted Turner and the only means of existence. The buyer, a huge conglomerate and competitor "Turner Bilbords" unequivocally refused to review the deal. Ted was persistent in her desire to terminate the deal. Ted Turner traveled to Palm Springs, spotted while on holiday, and the chairman tried to enlist his support. Chairman drove him away, thinking that an inexperienced guy is just trying to derail the deal more money. Ted Turner is not perceived as a serious threat because of its naivety in big business and the reputation of a playboy. This attitude pursued Ted Turner, and in the next twenty years, as his opponents then have to regret for a long time.
Ted Turner took a bizarre corporate maneuver, which could be proud of the CIA. In twenty-four hours after another fruitless attempt to persuade the chairman Ted Turner secretly persuaded all employees of the leasing department of his father. Like their boss, he instructed them to redo all announcements about the lease (the source of life in this business), his new firm. And then the new owners presented an ultimatum. They had two weeks to cancel the sale of the company, otherwise he promised to burn all of the documentation for lease.
The company decided it was time to play hard, as has already lost patience with this precocious boy. Knowing that Ted Turner has no money, they hired a team of experienced lawyers and made him a counteroffer - they give him money, and Ted Turner to retreat, or he, in turn, gives them the same amount, and they leave him alone. The stakes were 200,000 dollars. Otherwise the company will be forced to call him to order using the judiciary. They decided to teach a lesson to Ted Turner in his gusty same spirit, offering for thirty seconds to make a decision.
The big boys have made the same mistake as many others over the next twenty years. They have calculated wrongly, that he has only one option - to take 200,000 dollars. and disappear. His unexpected act Ted Turner threw them into shock. He went on the offensive rather than take a defensive stance - a classic military maneuver. Ted Turner said to them: "I do not need your thirty seconds. I'll pay you 200,000 dollars., Now get out of my office. " Shocked and bewildered by experienced veterans of the corporate wars capitulated and agreed with him. Then Ted Turner asked its financial adviser ".? Where would we get 200,000 dollars," It turned out that he was able to pay cash instead of shares. They feared that the share price will rise to the transaction, and their greed has coincided with plans to Ted Turner, as the finale of litigation he came with no debt.
It was the hour of Ted Turner, and certainly one of the reinforcing nature of the experiments, which instilled in him an incredible self-confidence that allowed him to rotate one deal after another, using the perfect bluff. This experience strengthened the manner of conducting business, which he used for the next twenty years, and has been inaccessible to other leaders.
CNN transfer today look in more than 200 countries and about 1 billion people ...