The system, which the German company referred to by Jack, learned to drive a car as though it made a living person.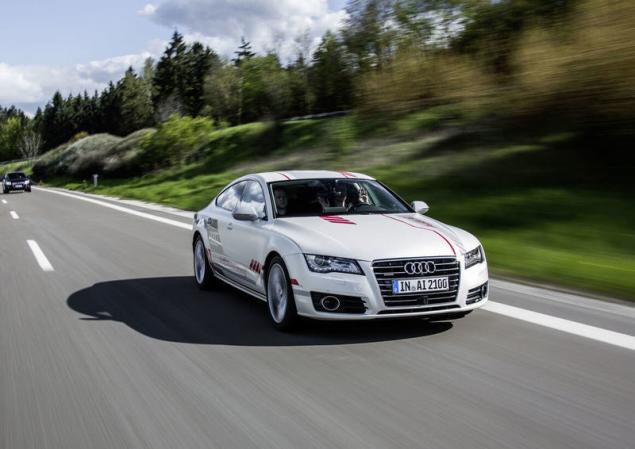 As explained by Audi in its official report, "humanity" drone manifested in the fact that the car is not easy to maneuver on the highway, but also takes into account other traffic participants. For example, next to the truck passes Jack, slightly increasing the lateral distance. And in case of lane change, the system includes a turn signal, and then gently close to the road markings as a person would do it.
In addition, Jack draws attention to the rebuilding of motorway. Here experimental car decides what action - acceleration or braking - allows for all harmoniously fit into the situation on the road. Another innovation: Contact navigation system can calculate a route so that it was as much as possible sites for avtopilotirovaniya
. Jack System Tests carried out on the model Audi A7 and tested on a specially dedicated for this purpose A9 motorway segment. In the races on the Audi A7 unmanned also attended by the Minister of Transport of Germany Alexander Dobrindt.