A competent and regular skin care is crucial to maintain youth and beauty. Anti-aging facials - how often they should be used, from which products can be prepared
? Useful information
Mask to do courses for 20 procedures. Multiplicity of them depends on the condition of the skin - the faster it fades, the more likely to do the mask (from 1 to 4 times per week). Do not be limited to one embodiment of the mask - it is recommended to alternate recipes. Apply means to be cleaned and steamed face - in this case the nutrients quickly penetrate into the skin. Do not forget about security measures - test your mask before applying them to the face. It is important to remember that the age issue is not only the face - mask, apply also on décolleté and neck
.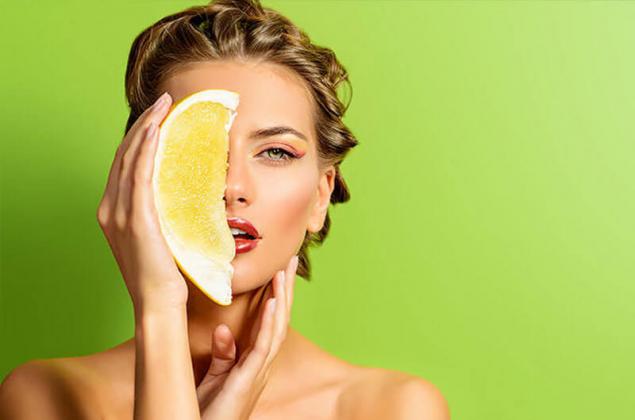 Gelatin, sour milk, flour
Gelatin pour water (1: 4) to give crystals to swell, and then warm up to 20 seconds in the microwave until liquid mass. Add some sour milk beverage and a pinch of oatmeal. Apply to the face using a cosmetic brush. Repeat the procedure three times, as the dry weight of the face. After 25 minutes, remove from the face of a gelatinous mass. Apply skin cream.
Yeast, fruit, horseradish, butter
Home Yeast rejuvenating face mask provides excellent results. For its preparation, take fresh yeast and dissolve them warm milk (1 tablespoon of yeast need 2 tablespoons of liquid). Leave them in the heat for 10 minutes. Meanwhile, cook the fruit or berry puree (you can use an apple, strawberry, banana, etc.). Measure product spoon, add the "revived" the yeast. Crush horseradish root (take no more than 1 tsp), add to the total weight. Enrich the composition of available-vegetable oil (0.5-1 tablespoons). Exposure time - 20 minutes
. Aloe, oatmeal
Rejuvenating oatmeal facial mask can be prepared as follows: a spoonful of oat flour (milled oatmeal) pour an equal amount of warm milk, let it brew. Add the juice of aloe (1-2 teaspoons) and mix.
The yolk, cheese, honey, juice
squeeze the juice (you will need 1 tsp) From mashed cranberries. Cottage cheese (30 g) mash until smooth, pour the juice, add a raw egg yolk. If the skin is very oily, then replace the yolk protein. Wash should be 20 minutes after applying the composition to the skin.
wheat sprouts, egg yolk, honey, aloe juice, oil
wheat grain fill with water and leave for a day in a warm place. Then lay out the grain on a napkin, and let it dry to a powder Peremel. Full spoon the resulting mass connect with yolk, aloe juice, warm honey (arbitrarily). Wash should be 15-20 minutes after application to the skin.
Milk, honey, flour
This recipe for anti-aging facial mask is very simple. The spoon of whole milk (it should be warm), dissolve half honey standards, add a little rice or oat flour (should get a paste). Duration of exposure - 30 minutes (1-2 times refresh the mixture when it dries on the face). Wash and rinse face decoction of chamomile. After that, use a moisturizing cream.
Japanese rejuvenating face mask
This mask is very popular, but in order to prepare you to buy pearl powder (you can order it in the online store). 1 tablespoon rice, boiled in water without the addition of spices, turn into mush, add 3 tbsp warm honey and 1 tablespoon pearl powder. Apply on the face should be warm mixture. Exposure time - 20 minutes
. Rice, yolk
Another mask on the basis of rice also came to us and Japan. In this case, you need to cook rice in a special way. Grains rinse with cold running water 7 times. Then fill with clean water at a ratio of 1: 2 and leave to infuse for 10 hours. In the morning, without having to drain the water and stirring the rice, put the dishes on the stove and cook over low heat until cooked corn. To prepare the masks take the top layer of rice - is it all good concentrated. Porridge knead until smooth, add the mashed yolks. The number of arbitrary ingredients - should turn out not very thick mass, which can be easily spread on the skin. Duration of exposure - 20 minutes
. Seabuckthorn juices, starch, protein
1 tablespoon mashed buckthorn berries combine with lemon and cucumber juice (1 tablespoon of the two) and beaten egg whites. Mass thickened starch. Keep the mask 15 minutes. After washing, wipe the skin with ice cubes and apply the cream.
Radish, honey, cream, egg yolks
Slice of radish rub on a small grater and squeeze the juice. 2 egg yolks pound, pour into them the juice, add 1 tablespoon cream and 1 tsp honey. Stir. Duration of exposure - 10-15 minutes
. Avocado oil and
Connect 1 tsp Wheat germ oil and olive oil. Mash the avocado flesh, measure 1 tbsp mashed potatoes, add the oil mixture. The duration of exposure to the standard (15-20 minutes).
Quail eggs and butter
Quail eggs (2 pcs.) Whisk. In 1 tsp almond oil, add 2 drops of lavender essential oil. Connect the oil with eggs. Keep the mask for 20-25 minutes (refresh a layer of egg mass 1-2 times).