As the case studies, the main quality of a person for living together the couple believe his attitude to the family and to the environment.
Then come business acumen that achieve the goal (sense of responsibility, commitment, etc.); followed by quality, create a mood (cheerfulness, darkness, optimism).
The higher on the list take this or that quality, the greater the impact of its impact on the relations of the spouses, the degree of marriage satisfaction. When developing mostly only individual quality, which for some reason or emphasis, the relationship becomes one-sided. Tom also contribute and individual highlights in the character of each of the spouses.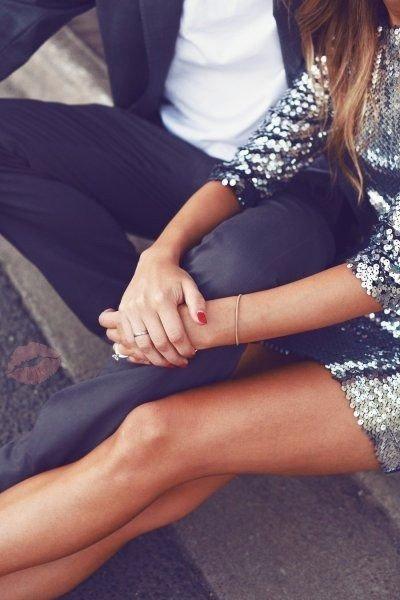 It provided several types of human personality based on what seems to them the main thing in a relationship or what they emphasize in them:
1. demonstrative personality.
Man strives to always be the center of attention. These people are proud and conceited. They have a highly developed sensitivity to other people, increased suggestibility and samovnushaemost. They do not feel shame and remorse, quickly forget all the unpleasant, tend to invent. Such people are very concerned about the opinions of others. They are good improvisers, artists, they have well-developed imagination. Demonstrative sociable person, easy to talk to, freedom of communication, but it has a low level of criticality, it is prone to dreams.
2. pedantic personality, or pedants.
It is difficult to make a choice, full of doubts, fears. Very indecisive. Oscillate between "for" and "against." Very vain and responsibility in relationships and activities. Clean the house is maintained perfect, life is adjusted. Purists are required, the Executive, the rosary. Women are especially diligent in everyday life. Ready to start a dispute over every detail, things are not put in place. They often violated intimate life, manifested psychological fatigue.
3. "stuck" personality.
They are characterized by conservatism, inflexibility in the relationship. Vindictive, arrogant, ambitious and proud. Hypochondriac, suspicious and jealous wives ( "Do you really had a girlfriend?") They are the driving force - ambition
. 4. The excitable personality.
The behavior of people belonging to this type, define the drive, rather than the intellect. Excitable type of poorly educated and trained; self-control and self-discipline is very weak. Attraction, mood change control their actions, and often lead to conflicts, scandals in the family.
Here are only the basic, most frequent and widespread types of personalities. In fact, there are many more.