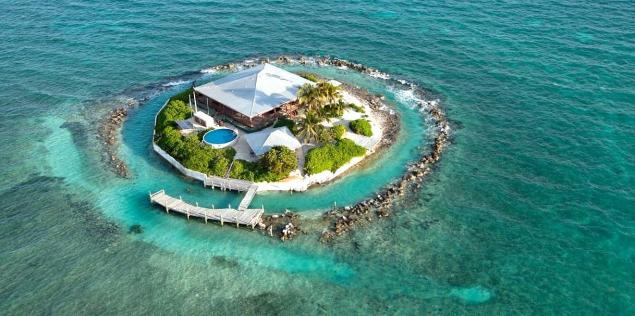 USA, Florida. Aerial view of tropical island East Sister Rock Island. It is located just 400 meters from the town of Marathon. The island is surrounded by the azure sea, can now be bought for 8, 5 million dollars. Or to rent for $ 1,000 a day.
On a small island there is a house built in 1980. It has four bedrooms, three bathrooms, patio and entertainment area. Also located on site is a guest house with another bedroom and bathroom. Island self sufficient in energy - it is equipped with solar panels and wind turbines
. The mansion is surrounded by a plot of land of 260 square meters. meters. So the future owner gets an excellent opportunity for leisure activities and the construction of additional buildings. Also on the island there is a helipad and a private marina. They are included in the price. Prior to the mainland by boat can be reached in just a few minutes.