I spend a lot of time in his car and, of course, I want to make this pastime was enjoyable and safe. To me this makes plenty of different gadgets, so I want to talk about 10 of the most interesting and useful device that is used either by itself or used my friends motorists.
1. DVR Xiaomi Yi DVR
Perhaps the most essential gadget is a car DVR, because with this device you can always capture everything that happens on the road and because of this, when an accident is much easier to prove his innocence. But, most importantly, to picture your registrar has quality, so my choice - it Xiaomi Yi DVR. This company has long been proven that it is able to produce high-quality camera for little money, or rather of $ 68.99 *. And for the money we get 1920 x 1080 resolution, the ability to shoot 60fps, receive photos in 2048 x 1536 resolution, a review of 165 degrees and sensitivity 1.8, that is, in the dark, too, everything is clear.
Video Test : 1080p 30fps Do not forget to include the highest quality:


But in the evening: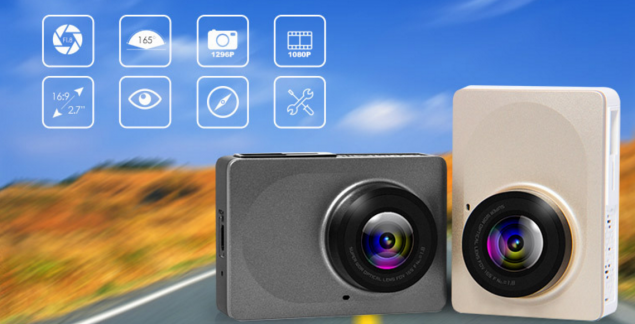 2. Antirain Aquapel
It is important to not only capture the events on the road on the video, but also to see these same events. And when the rain outside the window - is not very good. And to solve this problem, we need a hydrophobic liquid for auto-glass Aquapel. This plastic device with wings - when clicked, pops a capsule with a substance - which should be immediately put on dry glass. Judging by the reviews - this thing is not comparable with liquids from the bottles. Do it in the US, but ebey can be ordered from China are cheaper, where 10 units will cost $ 36.99. If ordering from the USA, the delivery of 6 pcs get about $ 40. By the way, it is also possible to buy in Russia - at 500r for 1 piece

.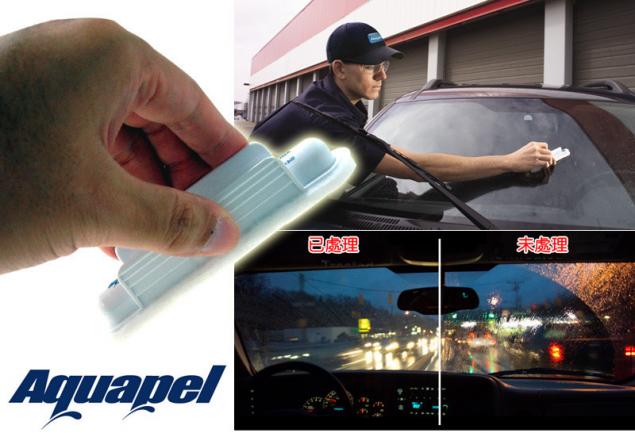 3. Headlamp flashlight with IR control
In my glove compartment is always headlamp flashlight and there are plenty of cases when he rescued me very much. Special bells and whistles such car flashlight is not necessary, so this nalobnik $ 10 * seemed to me an excellent option. It can be recharged in the car from USB, a single charge lasts about 2 hours and 30 minutes, and it has a fun feature on or off by a flick of the wrist in front of a flashlight. Not that it was much helpful, but it can be useful if you have your hands dirty or do not want to touch seek where there is the on / off button.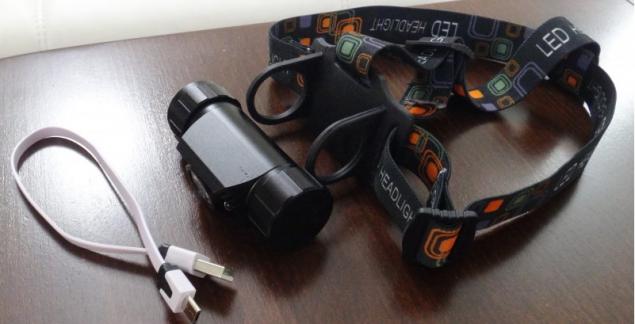 4.Dve USB-charging from the cigarette lighter socket 1 for $ 1
Nowadays, people have so many handheld gadgets, it's hard to overstate the convenience of having a car for USB-charging kazhogo of them, especially if the charge on shares worth slightly more than $ 1. I'm in the car has a built-in the USB-port, but when I put my phone back in the charging - cassette player tries hard there's something to find and reproduce. So a separate USB-charger, which I can insert into the cigarette lighter is very helps.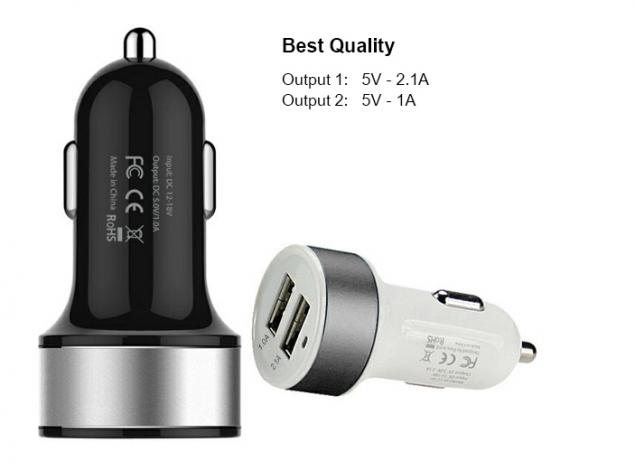 5. Small FM radio station in the car
For lovers of long-distance travel will be useful for small VHF - Qyt KYT8900. It costs $ 82, which is not very expensive for this type of ustroyst, but also the quality of top models wait is not worth it. That is for the rare visits she will approach (along with a good antenna), but if you are a professional dalnoboschik, then take a look at something more expensive - for example TYT TH-9800 for $ 225.70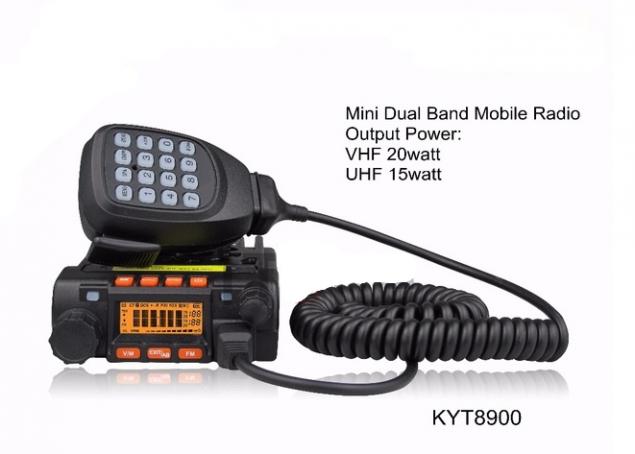 6. The pump for pumping oil from a car engine dipstick through
Once I had to pump out probe through a little oil and this task was not quite trivial - I had to use all their ingenuity to accomplish this task with the help of a catheter and syringe from a pharmacy. Where it was easier to do it with this hand pump. Anyway, you can easily change the oil without searching the pit and without removing the crankcase, which naturally is much more convenient. Especially because the issue price of about $ 29 *.




7. Ovevo Q8 - bluetooth headset, earphone for motorists
Statistics show that many accidents occur because of talking behind the wheel, so that the traffic police recommends either abandon conversations in a way, or at all, or use a special headset. Sets for a long time and produce very different, but I had not seen similar Ovevo Q8. Insert the device into the cigarette lighter, and when you need to talk, just take out the earphones in my ear and talk. After the call, you can easily put it back in place, so it does not get lost and do not run down. In it there is the USB-port, which can be used to charge devices. Gadget Price - $ 22.41 *

Photos in the ear and into the cigarette lighter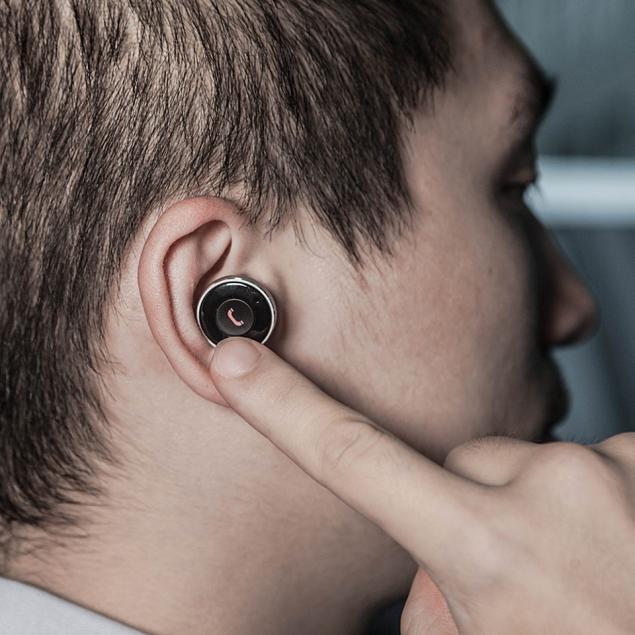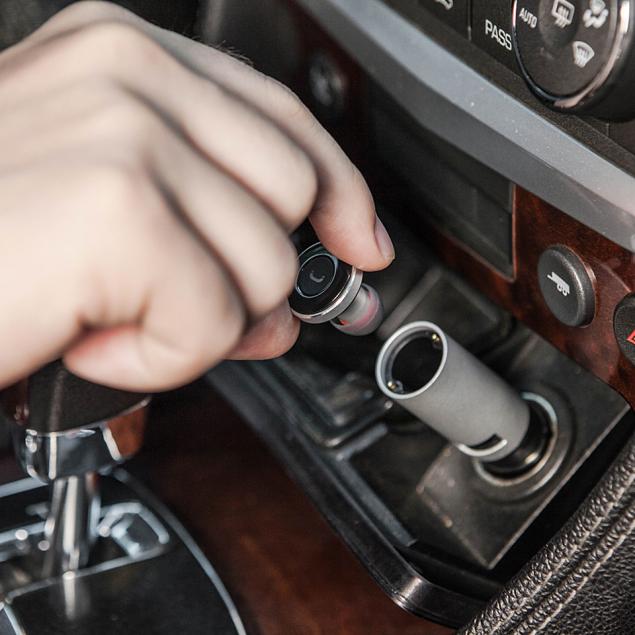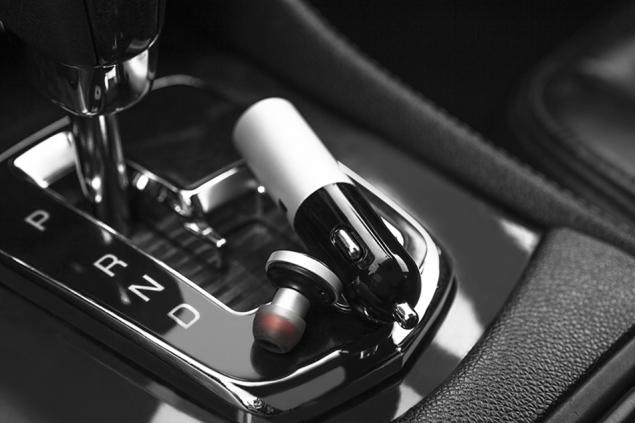 8. The trigger BlitzWolf® K3
Probably every motorist at least once in a lifetime to forget to turn off the light, except for those people who immediately began to drive cars, it was reported that the light all the more enabled. And the result of this forgetfulness is often a completely discharged battery, which should be given "to light." If at this point would be next to BlitzWolf K3, it is not necessary to vyzvanivat friends with cars or footsteps of strangers. And he will solve the problem with the phone discharged or simply highlight the way. In general, little thing can help out in some unpleasant situations, if you go broke once for $ 64.98 * for its purchase.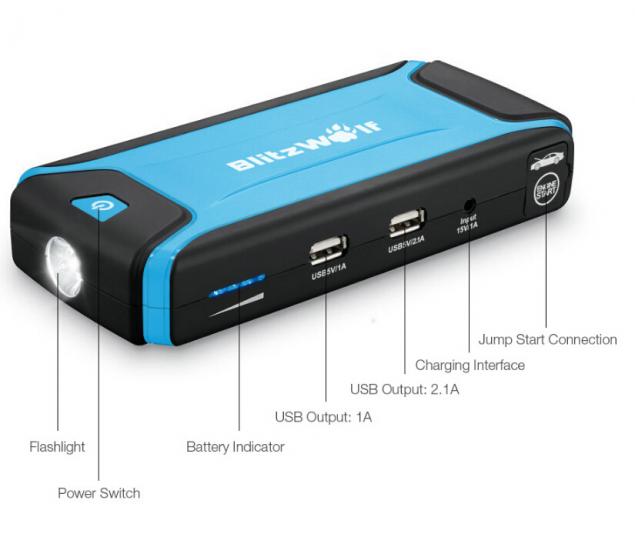 9. Tool to remove dents on cars Pops-a-Dent
It is unpleasant to see in his car a small dent, leaving the store or from home. But minor accidents in yards and parking lots are constant and wait for the traffic police at times very well, do not want, and then how much money to pay for the repairs necessary. But does it matter if you left a dent? Tools Pops-a-Dent proves that it is not scary. Glue the central part, install the device, pull the middle, and there are no dents. And the issue price of only $ 6.25 *. Although, it should be noted, but it is not a magic wand and very small dents she could not straighten - only those that really stretched so

I think clearly the work tells the video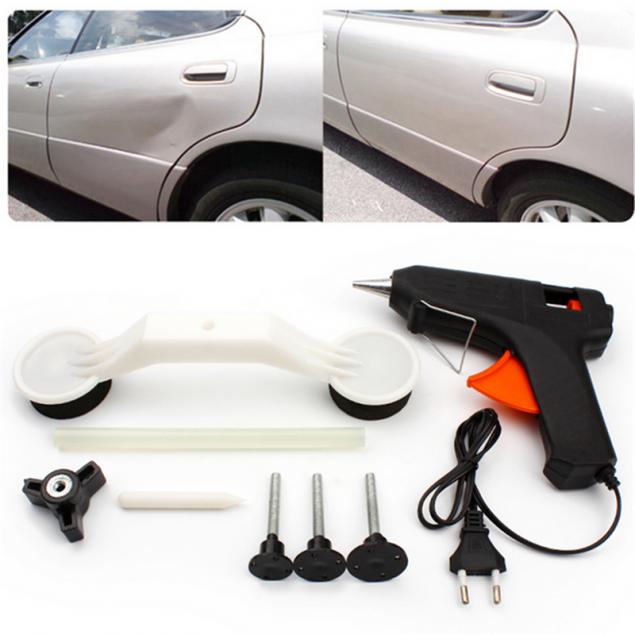 10. Car Handsfree which do not need to charge
And last, but not the most uninteresting, I will discuss the hands-free solar-powered. Obviously, not everyone likes to communicate with the device in the ear - much more convenient to simply speak through the speakerphone, so you can just to stick the gadget on the uppermost part of the windshield (not to interfere) and just use the handy device. That is, those who do not like headsets - can also protect themselves as from fines for talking on the phone, and from accidents. And will cost this gadget to $ 24 *.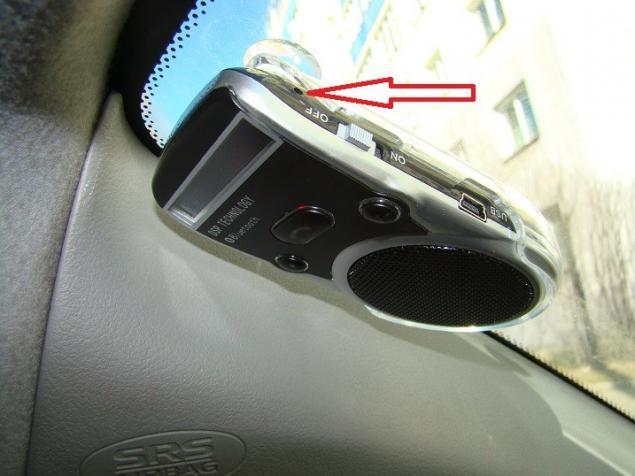 p.s. And for those who went here to look at the charger as R2-D2, which is the title page - this is a reference to the Amazon

That's all, you had a simple service to select Dronk.Ru sophisticated technology. Do not forget to subscribe to our blog, will be much more interesting.

p.p.s. * - you can return to 5% of the purchase price, buying goods on these links.
Details: dronk.ru/cashback

Our other publications
History Chuwi - from MP3-players in 2004 to 10 tablets on Windows 2016 < Secure your phone for all occasions - a small selection of the most interesting examples Make a house a smart along with Xiaomi Review the budget 8 "tablet Chuwi Vi8 Plus on Windows 10 for $ 88 li > Review the powerful tablet Chuwi Hi10 at full Win10 for $ 180 Seven actual copter to $ 20, which can be put in a pocket The company Xiaomi. Cheaper without compromising the quality is not there Review of laser engraving NEJE or promising business model
 P. P. S. And yet we now extends rally next generation smart bracelet - Xiaomi Mi Band 1s.

Source: geektimes.ru/company/dronk/blog/272550/