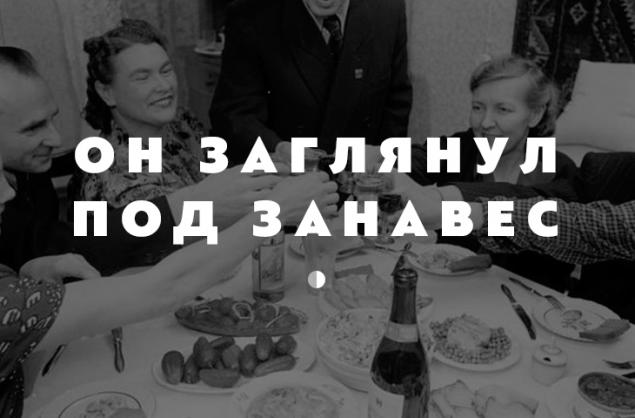 In 1956, at a time when Soviet life was cut off from the rest of the world the Iron Curtain, the curiosity of Americans reached the limit. Edward Clark of Life magazine went to the Union to acquaint readers with the life of a simple Soviet semi.Leningradtsy Dmitriev was welcomed guest in their home, with the result that there was photo essay titled "Life worker and his family." < Website invites its readers to immerse themselves in the atmosphere that prevailed in our country in the distant fifties
Family dinner:. White tablecloth, table knives ...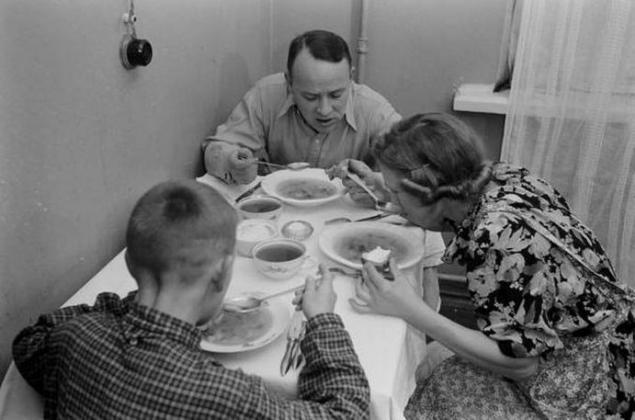 Father for morning tualetom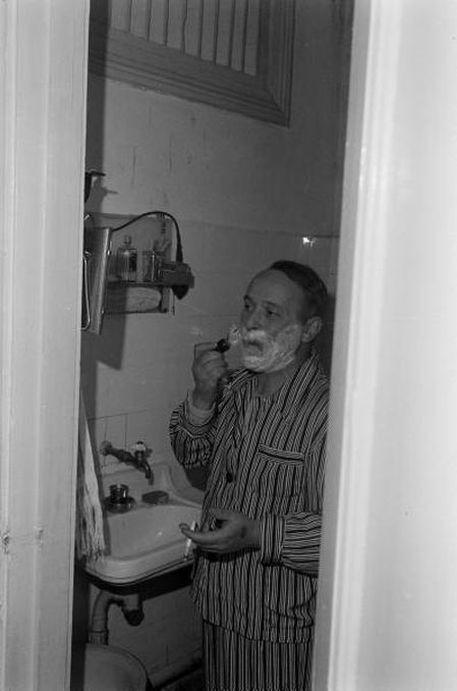 < br>
Although the report and promised to show us the life of ordinary working families, it seems, still foreign guest showed much improved version of reality. Dad-worker walks around the house in ironed pajamas ... Pay attention to what the high ceilings in the apartment, on a wall tile. But just one tap: hot water do not wait
mother and family shpits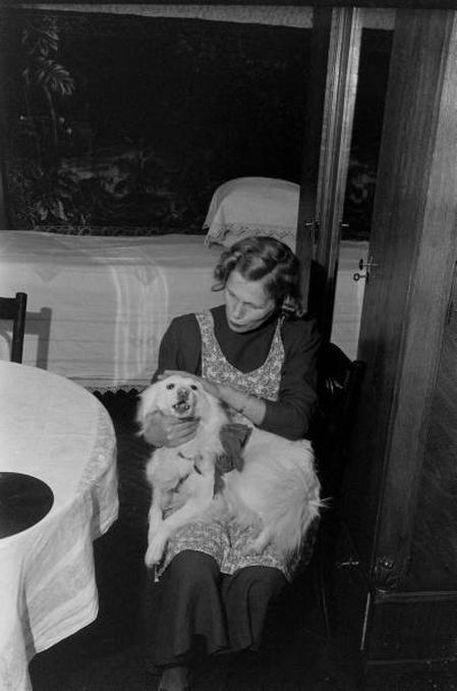 . This is probably a bedroom. Round table, lace capes on the pillows, typical plush carpet on the wall, a big wardrobe with a mirror ...
Son shkolnik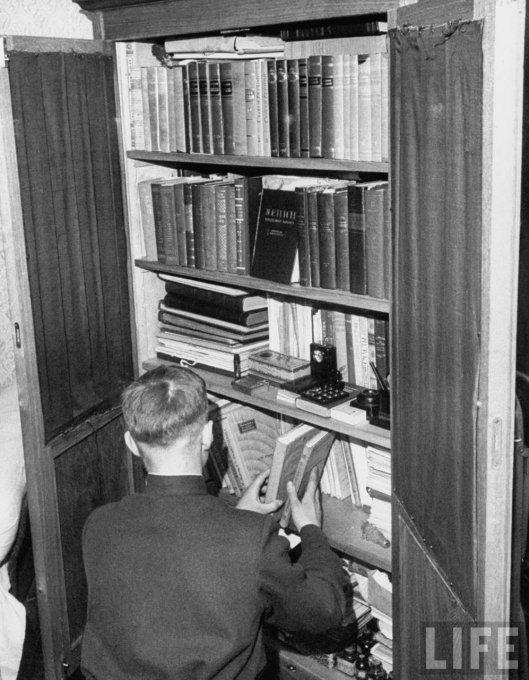 The bookcase child goes through his books on the lower shelves. The central place is occupied by the same - of course, Lenin ... The doors of the cabinet draped curtains
As expected, the child goes to a music lesson shkoluNa pioneers somehow sit on three.. Benches of the old sample:. Oblique, with hinged lids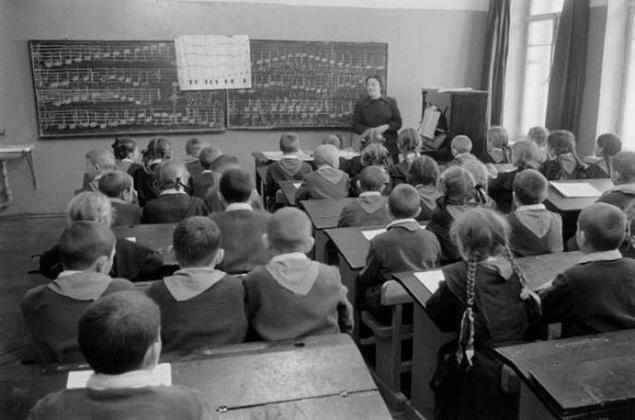 Biology cabinet - beautiful, like a museum! Paintings, stuffed animals, lots of plants ... and the party is already serious.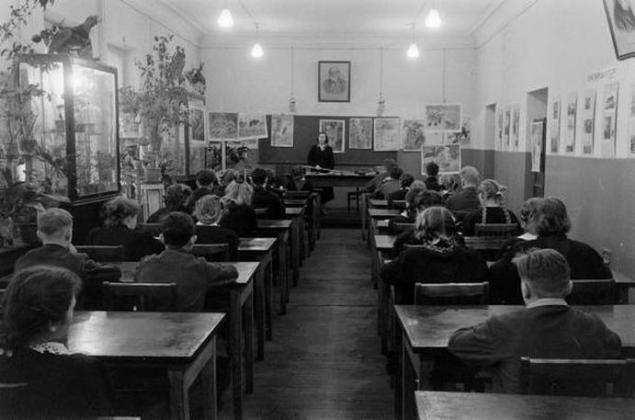 The mother of the family went to the market for shopping. Thrush - in head scarves and their shopper - in coat and cap, with a bag of milk takes a village ...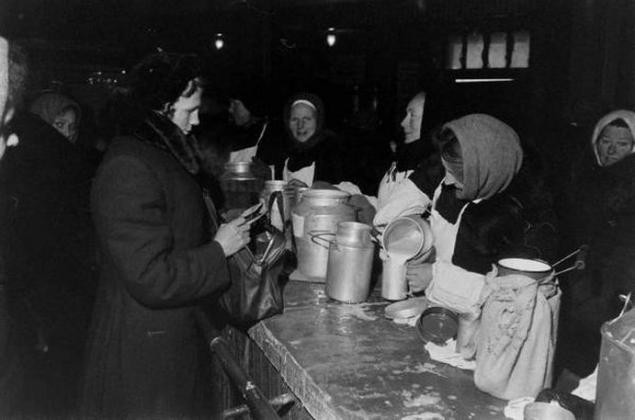 And choose the dried mushrooms for soup.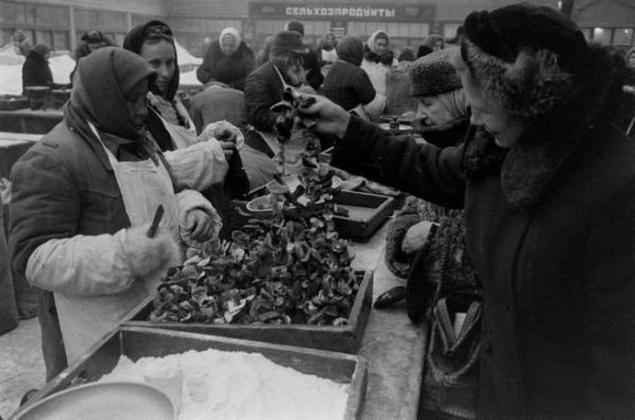 He returned home with a bag full of products. The windows of the tram completely frozen ...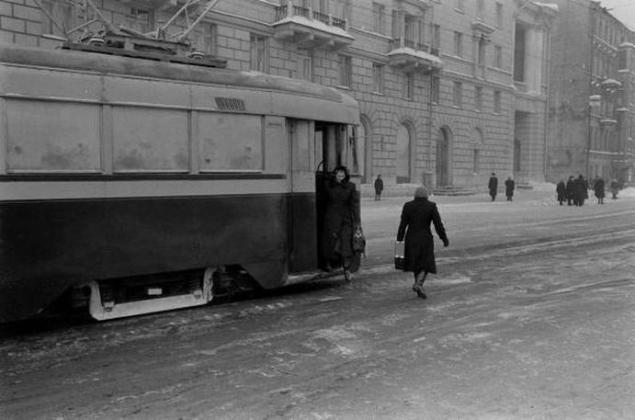 Brought to market milk should be boiled. A gas in the kitchen yet, cooked on a kerosene stove that.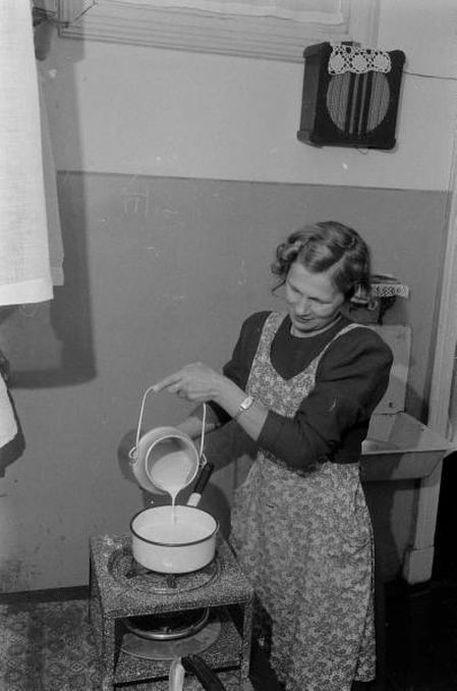 A Dmitriev, it turns out, waiting for the guests! We see that the room is spacious, round table apart, the carpet on the wall, a snack bar with napkins in the fashion of the 50s.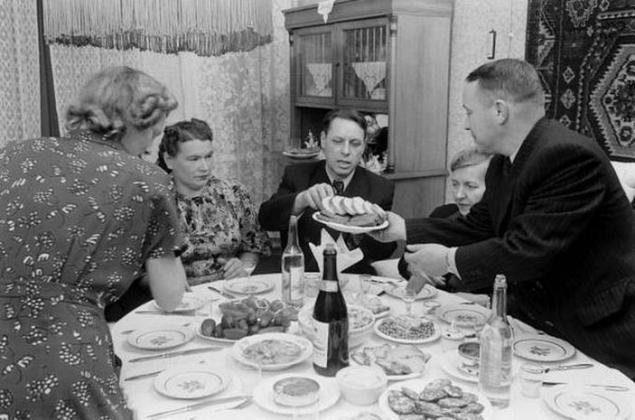 The first toast. Snacks laid out wine poured even minor son ...
What a feast without songs? On the table, sausage, cucumbers, canned ... Immediately - ashtray. All the men - with ties
.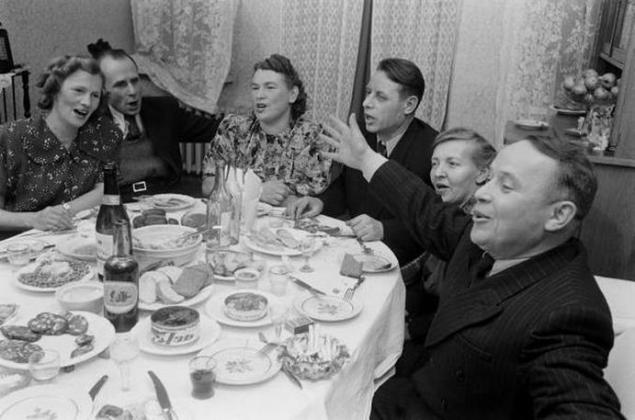 Main has apparently doedu, moved on the table a bowl of apples. But above the table is visible luxurious lampshade in the corner - a fashionable radiogram
! Table pushed back and started dancing. Nice parquet in the apartment working ...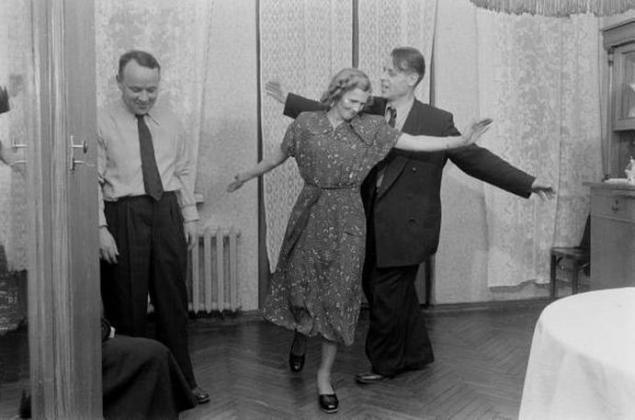 Already empty squatting!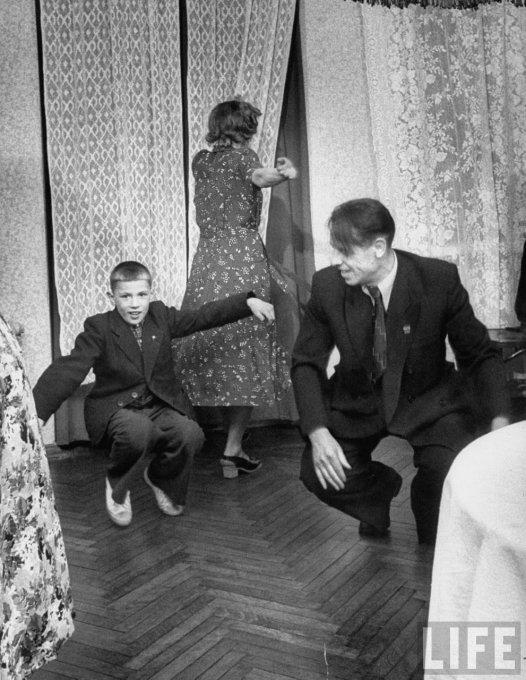 But the fun is over, it's time to sleep. The photo is another, small room. Son in school uniforms puts a cot. Sofa, apparently, only for the seats - not decomposed
.
From the sofa pull out bed linen ...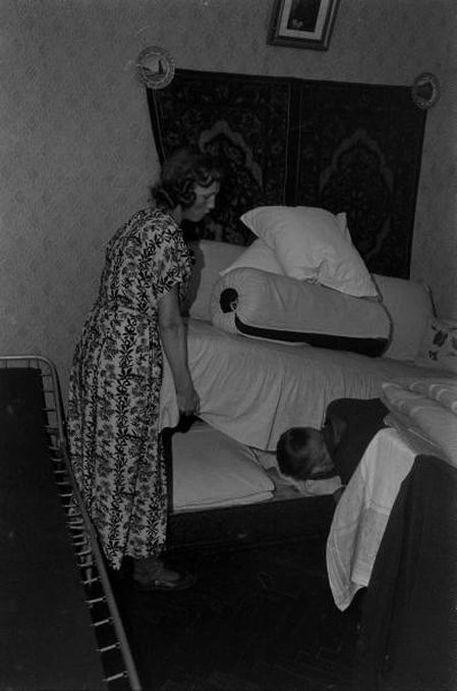 And that's all laid out: the boy in the housecoat
!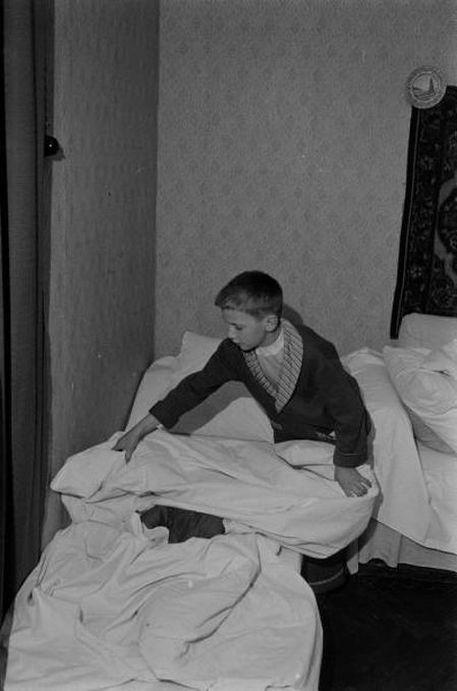 See also: 25 photo-facts about the life of young people in the Soviet Union through the eyes of Americans

via fishki.net/1874928-v-gostjah-u-sovetskoj-semi.html