Sitting at home - not so exciting as a little effort and go on a long journey. In our today's listing, you'll find a list of the most amazing, the most exciting places on the planet, which are worth to visit each person.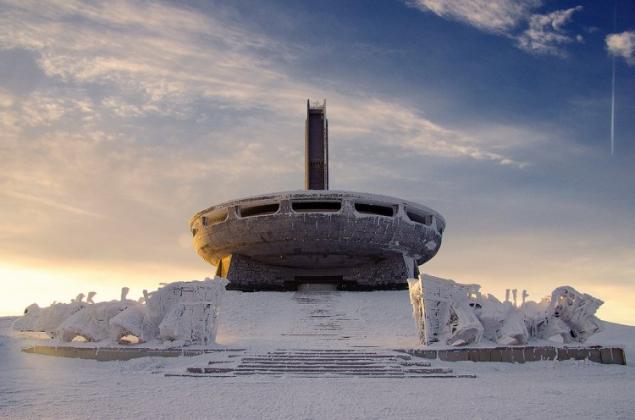 Marble Cave (Chile)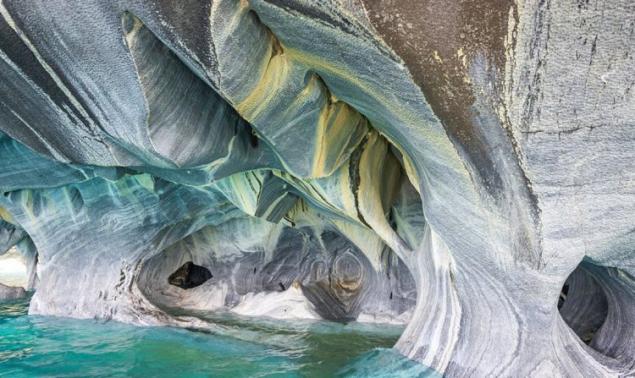 The caves are not always to be dark and dingy. Marble Cave, located in the Andes, look alive and beautiful, as if the underground palace of an ancient deity.
Wulingyuan (Zhangjiajie, China)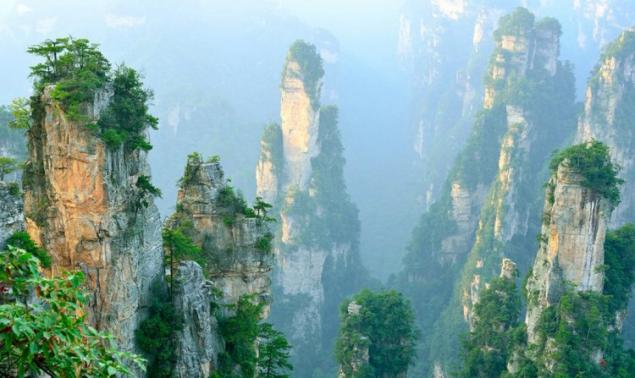 The word "beautiful" in relation to this park can be considered belittling: almost two hundred square kilometers of its territory is filled with thousands of sandstone pillars - some of them even exceed the American skyscrapers.
Socotra (Yemen)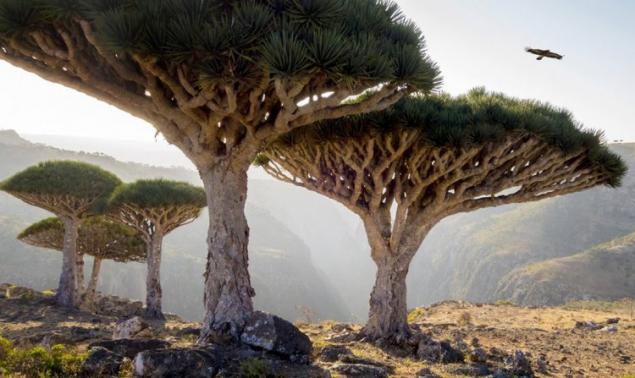 Forest Socotra looks as if it is forgotten by aliens. Unusual crown themselves resemble UFOs - tourists argue that here, and in fact, from a distant land, guests space.
Rakotts Bridge (Germany)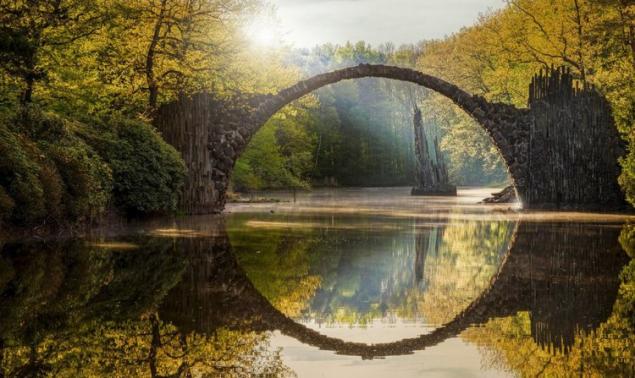 Reflection makes the bridge in a perfect circle - and conceived by its creator.
Ice cave Mendenhall (Alaska)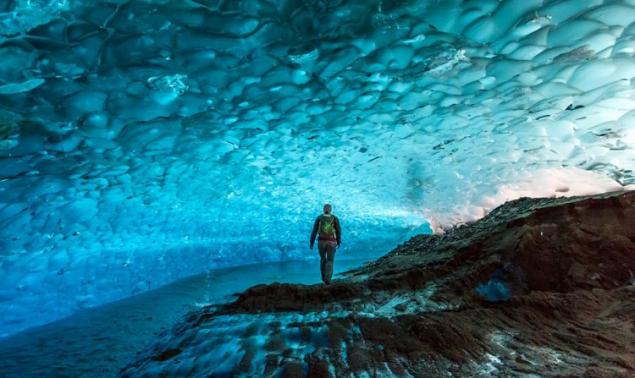 Ice cave inside the Mendenhall Glacier Juneau is hardly an easily accessible place. And nervous people would be better to stay away from here: kayak trip to the glacier and then climb to the mountain of ice can make anyone lose heart. But those who got to the blue ceiling of the cave, in a loud voice says - it's really worth.
Buzludzha (Bulgaria)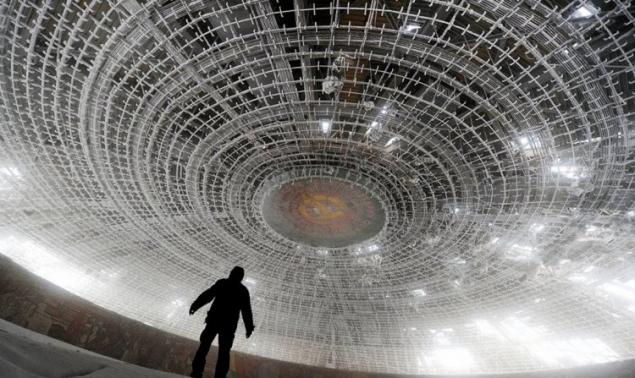 Construction of the Bulgarian Communist Party at the end of the Cold War, this monument seems to be a relic from the distant past. Infernal beautiful building - an object of worship of hundreds of black tourists, who do not stop visiting a formal ban.
Cave flutes (Guilin, China)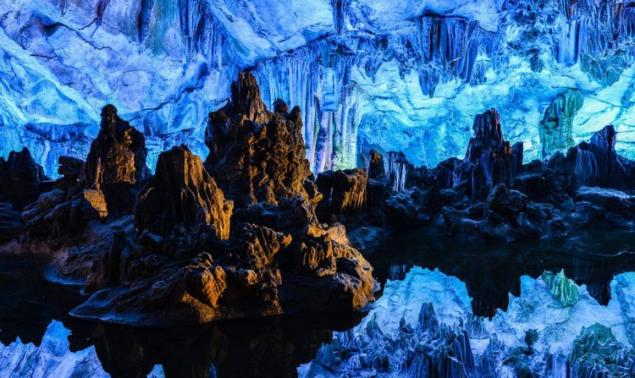 Unfortunately, even the fabulous interior of this unusual cave is easy to explain: especially for tourists, the Chinese masters have arranged hidden under the water lighting the most remarkable corners.
Grand Prismatic Spring (Yellowstone National Park, Wyoming)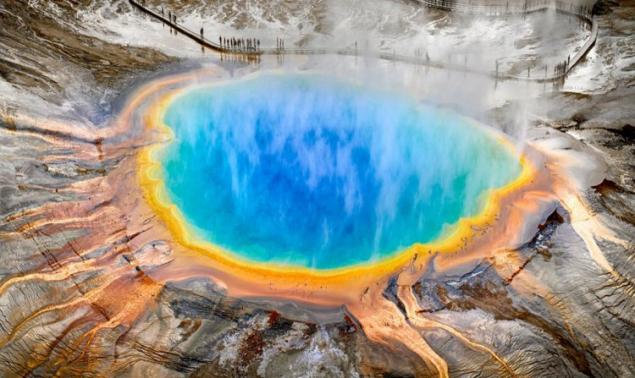 The largest hot spring in the entire United States. The combination of rare mineral water turns it into intricately painted rainbow.
Kawah Ijen volcano (Java, Indonesia)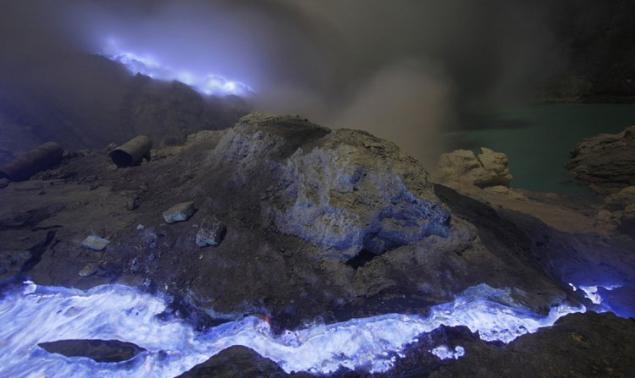 Frightening, breathtaking place. There underground gases are pulled out through numerous cracks. Sometimes they condense into liquid sulfur, which then takes ultraboundary shade of blue, and flows from the volcano with lava.
Zhangye (Gansu, China)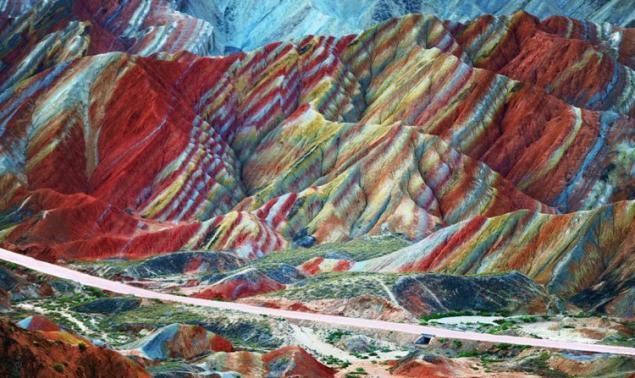 These striped, hand painted unknown mountain - response nature of the masters of Photoshop. Red sandstone and mineral deposits Geological Park made this a popular destination for tourists from all over the world.