Jyoti Amge from the Indian city of Nagpur is the smallest girl in the world, according to the Indian Book of Records. 15-year-old schoolgirl has a growth of 58 cm and weighs 5 kg.
Like all teenagers, Jyoti loves listening to pop music and watch DVD. She hopes that her notice in Bollywood. Jyoti has recently participated in the recording of their favorite singer - Mika Singh.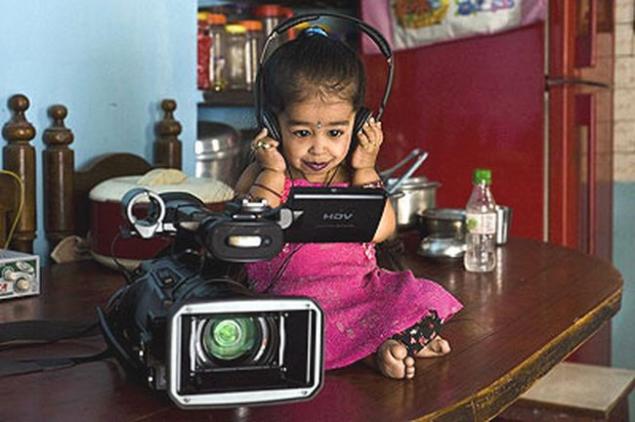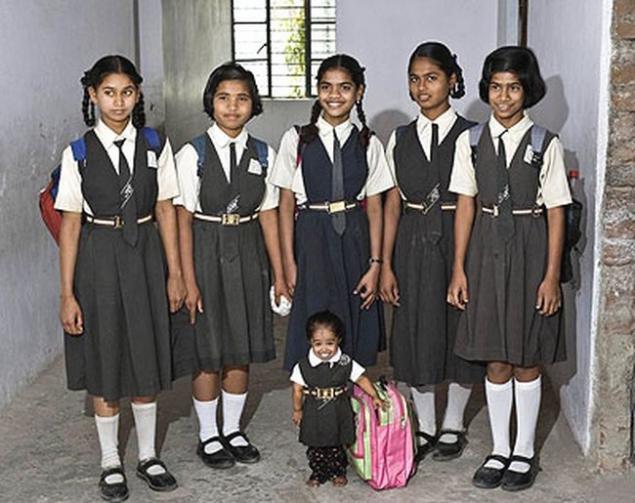 Jyoti is studying in a local school together with their peers. She sits at a specially made under it in small batches.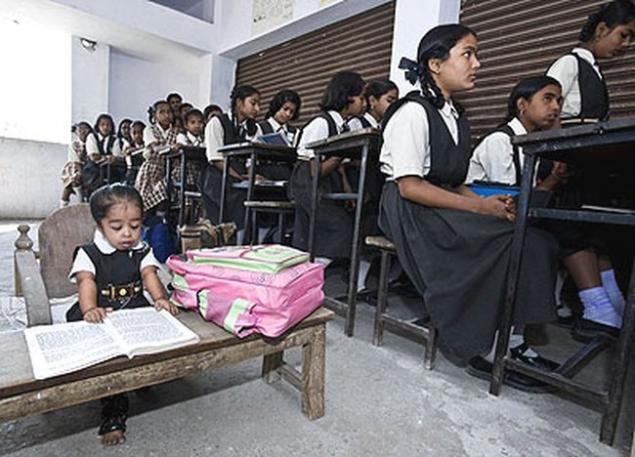 via