"My experiment with hair washing soda and apple cider vinegar was to last only a month, but I can not stop" - wrote Catherine Martinka, journalist and beauty blogger. The site shows what brought Katherine her experiment. < For six months, I stopped using shampoo. It all started with a little experiment: my editor asked me if I wanted to try a method of washing the hair without shampoo for a month . I reluctantly agreed, and together with another author - Margaret Bador - plunged into the world of alternative care for hair. It's been six months, and I'm not going back to shampoos.
My hair is healthier and more obedient to the extent that I avoid shampooing. They are less fatty, and I can not wash them longer, usually 4-5 days. They become softer, less twisted, it has more shine, and the head has ceased to be scratched (probably held on dry shampoo). Now I have fewer problems. To get the natural curls, just enough for me to rub some coconut oil in wet strands.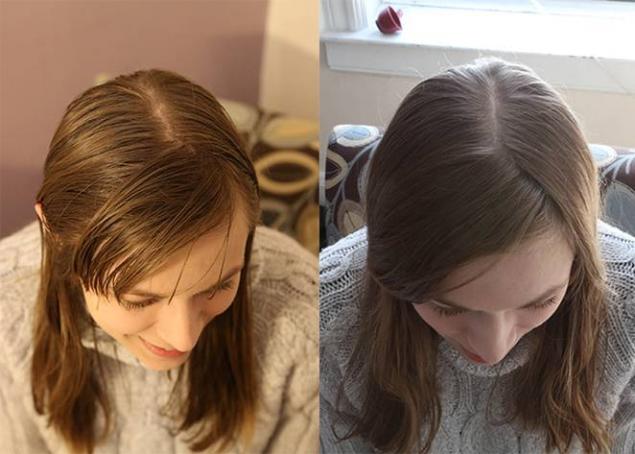 washing method without shampoo helps to save money. For six months, I used only one box of baking soda and half a bottle of vinegar. No more empty plastic bottles of shampoo and conditioner in the closet that you need to constantly throw, and no endless funds for the care of hair that were necessary for my unruly curls.
If this method you are interested, why do not you try it? At least for a while. The result may surprise you.
Here's how I do: 2 tbsp Put the soda in a glass jar, 500 ml. Wet hair. The jar, pour water and stir to dissolve the soda. Pour the solution on the head and rub it into the hair. Now, take 2 tbsp apple cider vinegar and pour them into the same bank. Add water, pour on the head and then rinse. This calculation is shown for long hair. In the short and medium length hair take 1 tbsp soda and vinegar to 1 tbsp. water. If after washing the hair seems clear enough to you, the next time you add more washing soda.
via
marketium.ru/shampun-polgoda/