In the last fifteen years and left a large number of exciting blockbusters, breathtaking, and the slaughter of comedies, from which you laugh to colic, and art-house pictures give food for razmyshleniy.V this list contains "absolute winners" by the users of the site Reddit.com .
Website wishes you a pleasant viewing!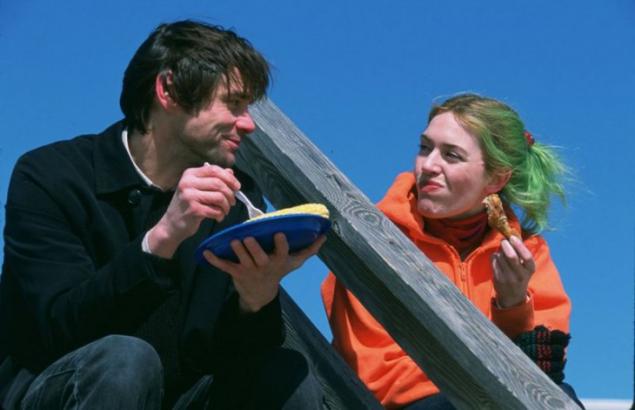 1. Prestige h2> «Prestige" - is extremely complicated story of two magicians whose lives are based on three areas of focus: the bait, the transformation and ... prestige. Our life - ghost trick, standing on these aspects. This is the most beautiful of realistic illusions! The film, which will not be forgotten and will not be erased from the memory of many people, because the actors, and Nolan did everything in their power so that we reviewed many times and each time received positive emotions from watching this masterpiece.




2. City of God h2> The film plunges us into the atmosphere of the Brazilian slums, to a place forgotten by God, ruled by the cult of force. The power of weapons, the power of despair, where other models of life just do not ... Who are you? ... The film takes place at a rapid pace as in a hectic, in a hurry, just as quickly as the lives of the inhabitants of these slums. Mad mix of humor and violence, which is swallowed in one gulp, in one breath.




3. Departed h2> A great movie that is sure to become, if that does not become, classic criminal genre. Lows in the motion picture very difficult to find, because this movie is good to all - from the vibrant, exciting and diverse the script by William Monahan, to the impeccable direction of the great Martin Scorsese. Excellent movie, made according to the laws of the genre, and honed to perfection on all sides.




4. In Bruges h2> The film looks very easy and at some point even begins to seem too simple, easy, mass consumption. Most of the screen time in the frame is not observed, and the shadow of drama, mostly criminal light humor, but something, perhaps in acting, can the general situation keeps faint melancholy tone. The finale is quite sharply displays the viewer to a tragic nobility seemingly negative characters. Yes, it can be in real life criminals and do not behave in a chivalrous, but watching this tape, readily believe it.




5. Obsession h2> «Obsession" - a film about self-restraint and aspiration. The protagonist refuses all for a dream - from friends, hobbies, and even love. And this film about self-harm. The fact that the main way to achieve this - it is work to exhaustion.




6. Children of Men h2> The plot takes us into the distant future in which humanity has befallen infertility, and the youngest inhabitant of the planet for as much as 18 years. The film does not look like another fantastic nonsense oversupply drawn special effects, and thanks to the excellent directing Alfonso Cuaron, believable playing actors impressive camera work, it is perceived as a possible version of the future of humanity. A world without children - what could be worse?




7. Eternal Sunshine of the Spotless Mind h2> The theme of love in this tape is presented from the perspective that may seem funny, but at the same time brings sad thoughts. In today's world, love is really seen as something tangible that you can just pick up and let go in if it does not meet your requirements and concepts. But it is important to understand that this is not so.




8. Hotel "Grand Budapest» h2> The viewer, who will discover the "Grand Budapest" very much at risk to change their opinion about what should be really funny comedy and really quality cinema. And this opinion is the best. Together with the highly unusual and at the same time, a successful pitch, in front of us is one of the most memorable, unusual, funny and bright films in recent years.




9. Inglorious Bastards h2> The plot unusual and requires special treatment. The script was written by Quentin for 10 years, and it shows. Inconsistencies in the history allows the director to realize his idea fully, make the audience shiver with delight, and the long-awaited revenge, makes the film even more interesting, because we do not know which end we will have.




10. Interstellar h2> The "Interstellar" has everything to be considered, if not a cult film, at least rightfully assessed the work to which a Herculean effort. The atmosphere of the film - it is a mixture of nuclear gorgeous visuals, beautiful views of space and elegant music of Hans Zimmer and mute at some point, when they showed boundless space - elements are present in a vacuum is provided to you. Beautiful and majestic, no less.




11. Hot Fuzz h2> The combustible mixture of English humor and Hollywood action. This film can talk endlessly, but once is better to skip it through themselves, to feel furious dynamics of each frame, to join his crazy rhythm, a good laugh and learn as ketchup can save someone's life.




12. Cabin in the Woods h2> The movie pokes fun at the horror genre in general, and the most common of its species, ridicules with dignity and respect. It's not trash, not a black comedy, a parody spiced standard scenic passages at the beginning and completely tearing stereotypes in the middle. Really good thriller that cleverly mocks and makes his vision for the further development of the horror as a genre.




13. Pan's Labyrinth h2> Del Toro worked on glory. Cruelty, mystery, a fairy tale: it's all there in this picture. And even with a relatively small budget director managed to make a film of high quality, beautiful and fascinating; and it is not possible to everyone.




14. The Lord of the Rings: The Fellowship of the Ring h2> Peter Jackson shot a wonderful film based on Tolkien and 13 Oscar nominations proof, although they won the all four film awards. The film is not only about wizards, elves, dwarves and hobbits, but also about a strong friendship, honor, courage and bravery. Good actors, gorgeous costumes, scenery and visual effects that make this a beautiful and unusual world of Middle-earth, which can not be forgotten.




15. Catch me if you can h2> The film as it might seem, begins very simply - the parents are divorced, abandoned and misunderstood by all the child runs away from home and starting an independent life. The development of the plot would go on a very banal trajectory, if it was not the story of Frank Ebigneyla. This young man is one of the most original ways out of this situation, I can only surprise the audience to sing and wave their arms. Do not say anything - baby-Frank blew all!




16. Thank You for Smoking h2> Spectacular, nenapryazhny film is quite deeply and sensibly tells the story of the main conflicts of the modern world - the conflict between the official (false) morality and the real aspirations of a living person. Good or evil? Smoking or abstain? Even the choice is different - global or size of a pack of cigarettes ... Interesting fact: for the film did not have smoked a cigarette.




17. Mean Girls h2> «Mean Girls" filmed very harmonious, without extremes, there is a melodrama properly combined with the teen comedy, and as a result neither laugh nor cry do not want to. But look at what intrigues suit each other heroine, is much better in this film than in real life. Whatever may sound naive, viewing might even learn something, it would be a desire not to take such a movie as just another fairy tale.




18. Home h2> Christopher Nolan has created a magnificent action-packed thriller that does not let you go to the last frame on which you need to think and feel. All lined up succinctly, in turn, communicate clearly. At the same time, that does not happen very often, "The Beginning" In the fiction that everyone can see.




19. Scott Pilgrim vs. the World h2> «Scott Pilgrim." - Wide comic that came to life on the screen. These are the key graphic stills that we mentally scrolls in his head, running from scene to scene. Plus a killer track list, colorful characters, an adequate proportion of healthy banter, non-stop action and a charge of good mood for at least time watching.




20. Luna 2112 h2> Sam Bell (Sam Rockwell) - astronauts working on the moon mining complex in companies with a robot Gerty (Kevin Spacey), with smiles on the monitor for as much as 3 years ... 3 years of solitude. And as if "everything goes like clockwork," but two weeks before returning strange things start to happen ... "Luna-2112" - a fairly simple film with a linear storyline and almost complete lack of special effects. However, it is in this simplicity lies the strength of the film. Unencumbered by the need to spend money on special effects, Duncan Jones was able to focus on the history and development of their characters.




21. Old Men h2> trivial at first glance, the idea of ​​a film about money, drugs and chase was performed by deep meaning, barely catches for the inattentive eye, but still strong for lovers of this genre. Dialogues, standing at the crossroads between madness and genius, charismatic villain with a gun for the slaughterhouse, it's all in the set of a film that is worthy of one of the highest places in the home Cinematheque.




22. Oil h2> In this film there is an actor - there's only a character. Lively, natural and real ... The main character can not but admire his iron will, character and purpose, but also can not help but be alarmed by what means and methods in the end it comes to wealth, which always dreamed of.




23. The Wolf of Wall Street h2> Thick film dynamics expressed in the successive stages of "home-work". Everything is connected, accessible, sustained. It's not slicing fruit, vegetables, this is absolutely the whole picture with typical characters and problems. The last few, but not all director emphasizes, allowing the viewer and to decide who is bad and who is very bad.




24. Oldboy h2> «Oldboy" - a dramatic detective with explicit scenes of cruelty and violence that grips the viewer from the first minute and keeps in suspense until the end of the show. In this film, you remember everything, there is no empty, unnecessary scenes. This film is a hymn of vengeance, its symphony.




25. «V» Vendetta ​​h2> A very successful and not superficial adaptation of the original comic book. «V for Vendetta" - a very deep and largely philosophical picture, able to touch the minds and thoughts of many viewers.





via www.ivi.ru/titr/goodmovies/25mustseemovies