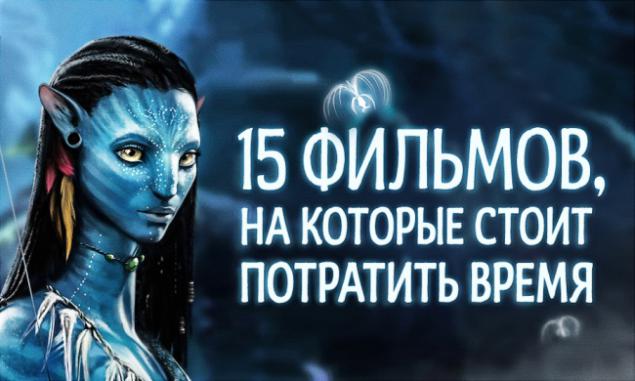 Each of these films is more than two and a half hours. But because of the excellent directors and actors they look in the same breath.
And if you have not seen some of them, we recommend you as soon as possible to do so.
Website is sure: you will not regret.


The Green Mile h3> The Green Mile




Cult mystical drama based on the novel by Stephen King about the unusual prisoner John Coffey, who was sentenced to death at the time were impressed and made to believe in miracles audiences and critics. From runaway success - the picture has 4 nominations for "Oscar" award 3 "Saturn" and another 10 awards and 23 nominations. The film, which can not be forgotten and that one can not penetrate.


Gladiator h3> Gladiator




It's a sample of epic cinema, where everything just grand barbaric: the city, bloody battles, the burning thirst for vengeance Russell Crowe. In the story, a brilliant general Maximus, straightforward and unsophisticated, became the victim of court intrigues. Having miraculously escaped death, he becomes a gladiator. Only in a dream ears of wheat in a field, and it sounds marvelous music.


The Good, the Bad and the Ugly h3> Il buono, il brutto, il cattivo




Neither before nor after was not filmed western, which could stand on one stage with "good, bad, evil." Each phrase - catch phrase, every scene - a classic. Great music by Ennio Morricone, indescribably brilliant direction of Sergio Leone, and, of course, imperturbable and dour Clint Eastwood. Unconditional masterpiece.


The Lord of the Rings h3> The Lord of the Rings




"Lord of the Rings" - a truly monumental work of modern cinema. Even if you have not read the book, watch the movie, Peter Jackson, just want to be tolkiyenistov. Great acting, attention to detail and costumes magical music of Howard Shore's able to move to Middle-earth, even those who do not believe in fairy tales.


Schindler's List h3> Schindler's List



The story of Oskar Schindler, a successful businessman, a member of the Nazi party who saved the lives of over a thousand Jews during the Second World War. The film - a homage to such a heroic deed. Motion picture masterpiece shakes to the core of its fundamental and realistic.


Avatar h3> Avatar



I wonder whether it is possible to create a perfect movie? The film, which will arrive in perfect harmony deep meaning, exciting plot and colorful visuals? James Cameron has decided that it is possible and created "Avatar." It's not just a movie. It is the whole world. A huge, unknown, attracting new. Here, everything is fine: the nature of wondrous beauty, incredible animals, insects. But it is better to see once, than hundred times to read the reviews.


The Matrix h3> The Matrix



One of the cult films in the cinema, has generated a lot of new ideas and highly polished old idea, a masterpiece of fiction. The painting, which stores all times, even after the first viewing - so every scene leaves deeply impressed.


Seven Samurai h3> Shichinin no samurai



The film, up to a limit realistically showing the spirit of medieval Japan. There is no place decorative Hollywood, he is so naturalistic that the viewer inevitably begins to believe in what is happening. Bright and humane at the same time images of samurai, a delicate love story, a true Japanese staging fight scenes, masterful disclosure of social and psychological topics special leave "aftertaste" viewing.


Once in America h3> Once Upon a Time in America



By the will of the American producers Leone was forced to bear the idea of ​​this production during 20 long years. But the wait was worth it - in the years since the emergence of the idea to its realization, he had so many times to mentally make a movie in my head, that the end result is the emergence of an absolutely perfect film, devoid of any flaws.


Apocalypse Now h3> Apocalypse Now



One of the few films in which there is no heroism and pathos, which shows a real war as it is - with all their cruelty, senselessness, horror, where human life is not worth anything. Director Francis Ford Coppola has made every effort to record his work in the ranks of the classics, each episode featured a replica or sounded, failed to pass a difficult test of time and remain in the memory of viewers.


War and Peace h3>



Our first "Oscar" won the feature film "War and Peace" by Sergei Bondarchuk (of course, as the best foreign picture). This outstanding work, which employs many fine actors. Four-part epic did six years in the crowd were occupied by thousands of people. The film stars, for example, entire military units, dressed in uniforms of the Napoleonic era.


Meet Joe Black h3> Meet Joe Black

Anthony Hopkins and Brad Pitt - what do you need for a chic film. But there is something more in it - the universe in which good and evil are intertwined, nobility and dishonor, fear, courage, love and death. They have always been inseparable. But how beautiful they are joined in the film, it makes a standing ovation.


Pearl Harbor h3> Pearl Harbor



Michael Bay had an excellent dramatic picture. Breathtaking air battles do not give relax for a second, and the acting is not for a moment doubting the credibility of what is happening. And, of course, the perfect musical accompaniment. This film is definitely worth the time spent on it.


Cloud Atlas h3> Cloud Atlas



"Cloud Atlas" shows that all borders are conditional. We have through the centuries all the same commit rash acts, mired in its own mistakes and failures. Making a choice between freedom and bondage, we must consider the consequences. Changing one thing we are changing more. "Everything is connected».


The Curious Case of Benjamin Button h3> The Curious Case of Benjamin Button

Fitzgerald's brilliant fantasy in the film by David Fincher got a second life, a little more interesting and vivid than on paper. The film is without a doubt provides more food for thought, and the keys to the door, which the author of the original story did not open.

via # image3492210