The Internet has opened the first car wash SUV "Mercedes-Benz" M-Class. The new project has been developed by creative agency Victory SAVirtualnaya car wash - this exclusive entertainment for the users and the ability to take part in updating the M-Class. The idea is simple: to show how powerful SUV turns into a glittering city car, that is to show the versatility of the M-Class. When creating the project were taken into account all the characteristics of the brand premium, so the virtual carwash to get a really luxurious, as does the M-Class.
Virtual washing has become the perfect embodiment of the concept of the M-Class ON / OFF ROAD: There is a road, no road - all the same. It does not matter that you had a great weekend in the country, and dirt on the SUV - a clear confirmation (OFF). Suffice luxurious wash, then to carry out different weekdays in the city (ON).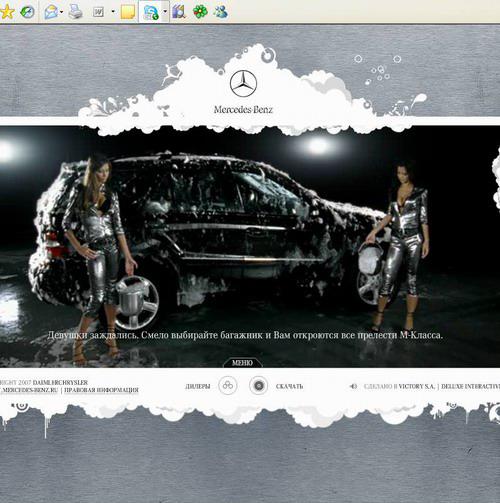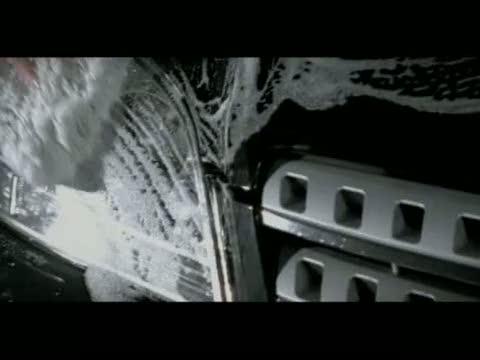 The video site
www.wash-the-car.mercedes-benz.ru
can not only watch updating luxury cars, but also to admire the girls who give a special piquancy to the cleaning process. In the role of charming "moyschits" made the best GO-GO dancers of the famous Moscow clubs. Visitor virtual wash can decide for himself how to start updating the details - from the trunk or engine. As the updated SUV, the user learns about all the benefits of a luxury car and see how the new, gleaming M-Class goes to the city.
via
www.wash-the-car.mercedes-benz.ru/