Advertising Age, summing up the year, special attention is paid to the music accompanying commercials and correct at all times of their attitude. Ten of the best soundtracks 2007 in this material.
1. '1234'
Artist: Feist
Marketer / Product: Apple's iPod Nano
Agency: TBWA / Media Arts Lab i>


If you want to know the power of this song in the ad, ask your mother. It can be one of the many thousands of people who suddenly discovered an unknown (relatively) Leslie Feist and her blooming vocal sound on changing Nano. Corporate radio is such a most inappropriate thing that limits the spread of great music. And Apple has been smart enough to snatch out at least this.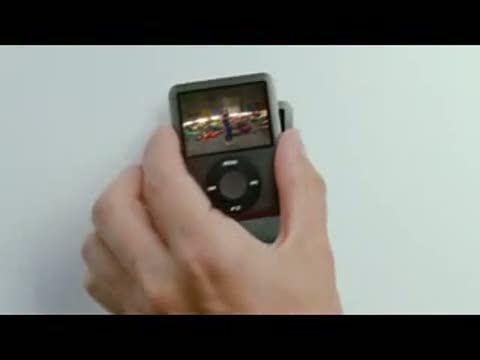 2. 'SOUVENIRS' Artist: Architecture in Helsinki
Marketer: Sprint
Agency: Goodby, Silverstein & Partners i>


Oh, how easy this video might be overwhelmed clumsy nonsense from the giant corporation trying to touch our hearts cheaply to sell their services. But no, the Australian indie pop band Architecture in Helsinki is now experiencing gratitude to Sprint's because she put them in her innocent voice clip and helped make this paean to childhood like a plausible naiveté. And not from the movie blows gigantism.







3. 'MUSIC BOX' Artist: Regina Spektor
Marketer: JC Penney
Agency: Saatchi & Saatchi, New York i>


This video is about the relationship between the careful steps rabbit jumping on the keys on a piano and lovely dressed people on tiptoe their way through the circumstances of life. However, like the song, video soft sell. He is not fixated on the product and voice of Miss Spector swirls around a bright dress like a leaf in the wind. Occasionally when the song so well with the pace and spirit of the spot.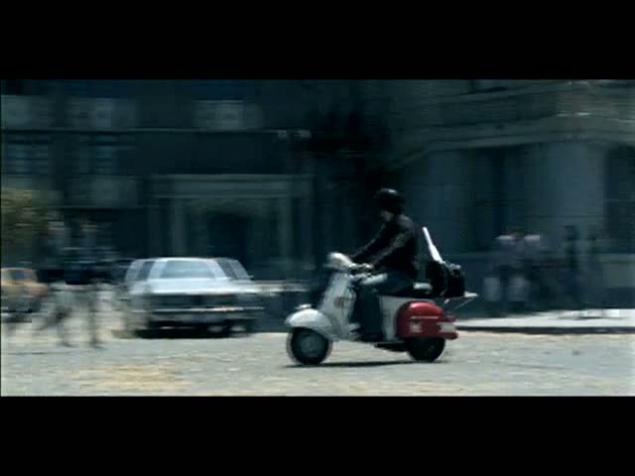 4. 'HOLD ON TIGHT' Artist: Electric Light Orchestra
Marketer: Honda Accord
Agency: RPA i>


Honda has kindly allowed Jeff Lynn of the Electric Light Orchestra to do what is necessary, in this spot, a promoting efficiency and friendliness to the environment Accord. And it works. Very soulful harmonies artist playing in your head, and after the movie ended.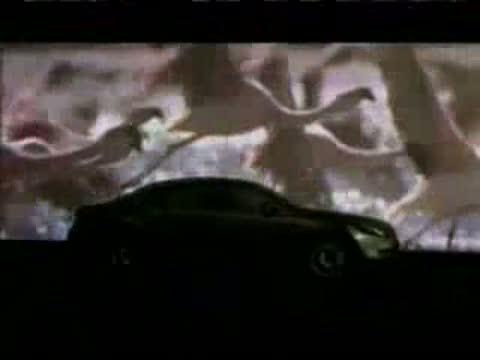 5. 'THE WAY I AM' Artist: Ingrid Michaelson
Marketer / Product: Old Navy's Fair Isle sweater collection
Agency: Chandelier i>


Old Navy This advertisement is not pretentious, not fussy and not insincere. It does not pretend to klevost, no cheap games on nostalgia and no slow house. She's just a simple, elegant and lovely - exactly what should be advertising, selling sweaters. His warm, radiant voice Michaelson wraps as sweater, love and warms it something quite memorable.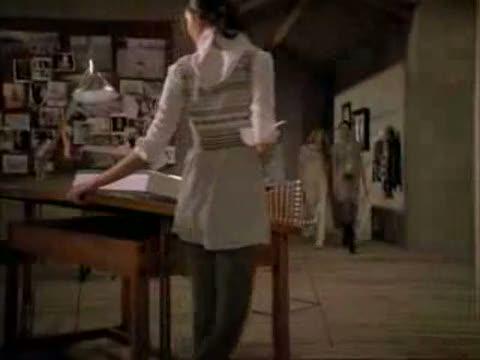 6. 'SUNSHINE' Artist: CocoRosie
Organization: Colorado State Tobacco Education & Prevention Partnership
Agency: Cactus i>


Living at the roots of trees, thin young woman holding a golden letter C, and the lead singer sings CocoRosie Bianca Casady of "her crazy style." Most of the target audience of this social video against smoking, most likely unfamiliar with the indie duo, but the song so beautifully says that young people make good choices that defines their lives, some of them may even be asking "and who sings it?».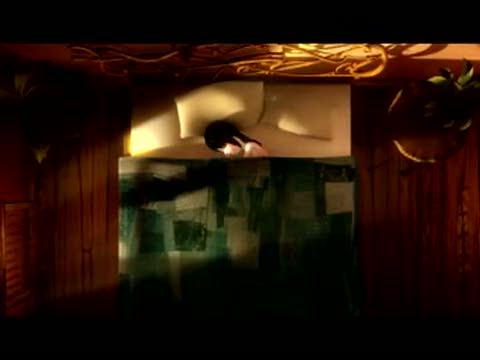 7. 'TIPPED HAT' Artist: Paper Scissors
Marketer: Riva
Agency: Goodby, Silverstein & Partners i>


By spiral bits, similar to the sound of a bell, which hung on the neck of the cow, Paper Scissors suddenly shout slogan Bootsy Collins and continue to cry in this video for instant coffee Riva. Shopping Carts whirl, fragrant crystals spilling onto the floor, and the track breaks and before end is broken down into something magnificent and frankly stupid at the same time.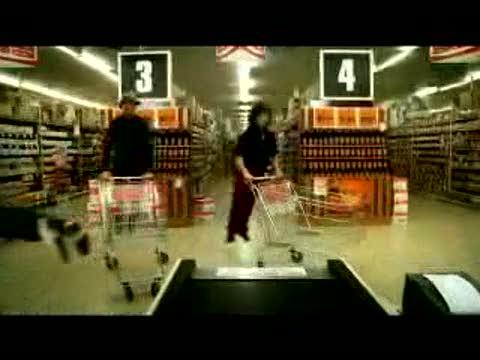 8. 'L.A. BREEZE ' Artist: Simian
Marketer: Dove
Agency: Ogilvy & Mather, Toronto i>


By gluing the outer frame of relkamy fashion and scenes of plastic surgery, the song «LABreeze» works in the same vein as the more simple to track "Evolution". At this time, the music and the words there. In the initial sequence it seems that the singer of the band Simian Simon Lord was going to warn the little red-haired girl who is now her brain is attacked.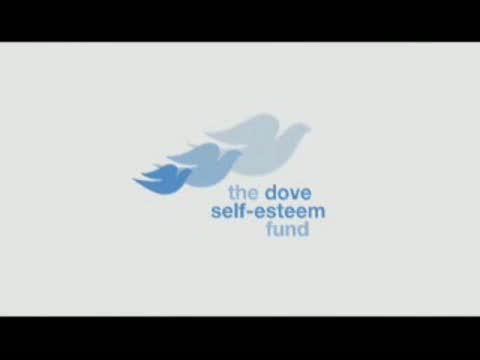 9. 'IN THE AIR TONIGHT' Artist: Phil Collins
Marketer: Cadbury Dairy Milk
Agency: Fallon, London i>


This video is so absurd that you have to giggle, even if you do not know why. And everything is in order, even if you do not have a clue that this iconic song does next to chocolate or a monkey. Because Cadbury just trying to say that some better things - sweets, Phil Collins, etc. - Do not have to make sense.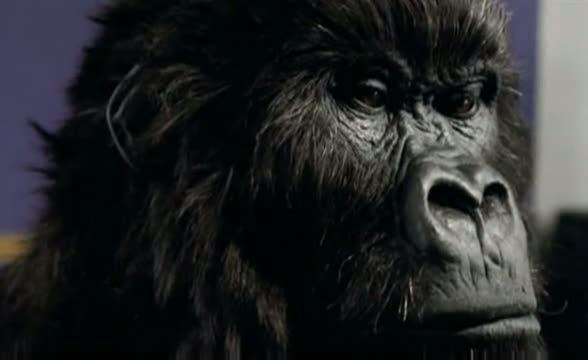 10. 'YOU ARE MY FACE' Artist: Wilco
Marketer: Volkswagen
Agency: Crispin Porter & Bogusky i>


This is one of the three commercials for VW, which use alternative country band Wilco to showcase the songs from the new album «Sky Blue Sky». As soon as John Cusack, voiced by the campaign, said «You just can not stand the idea of ​​being apart» («You can not even imagine how it is - to be without it"), sizzling solo Jeff Tweedy «enters the scene" and the guy goes out of its Jetta. Implicit love triangle between him, the car and the girl becomes obvious. Like Wilco role in this video.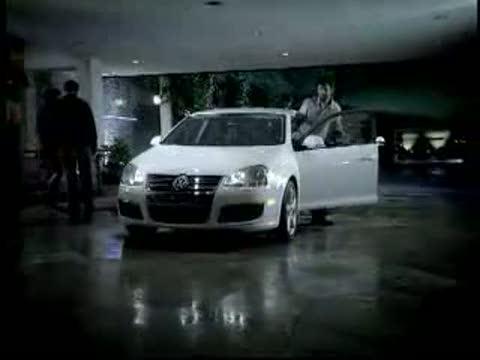 via adme.ru