In October 2008, the magazine "Russian Newsweek» continues large-scale advertising campaign aimed at maintaining brand awareness and increase audience izdaniya.Kak told website in the publication, in outdoor advertising in the fall magazine continued incarnation of "mirror ideas" developed together with creative agency Ark Thompson . Using layouts similarity with the cover and the format of the magazine, we have tried to emphasize that the "Russian Newsweek» reflects the events as they actually happened, because, "as in life».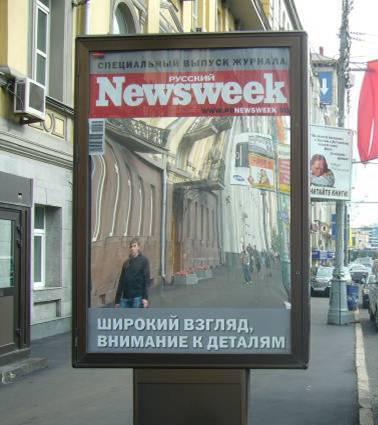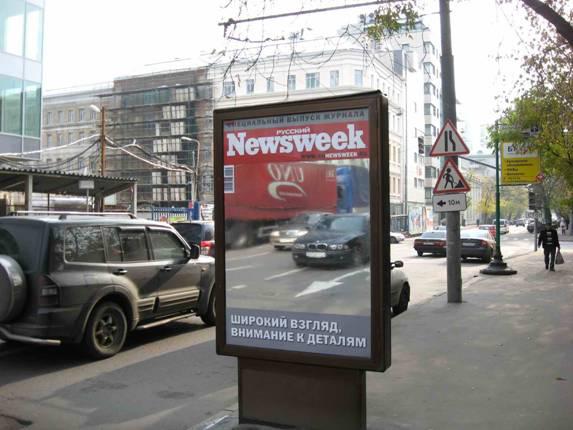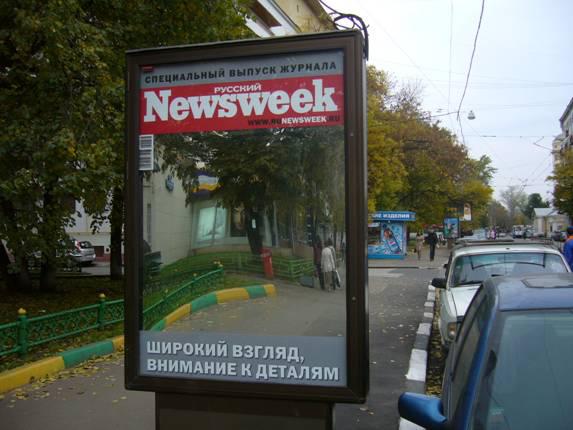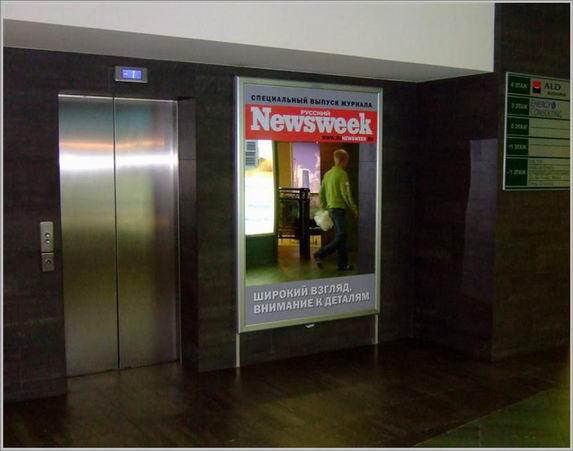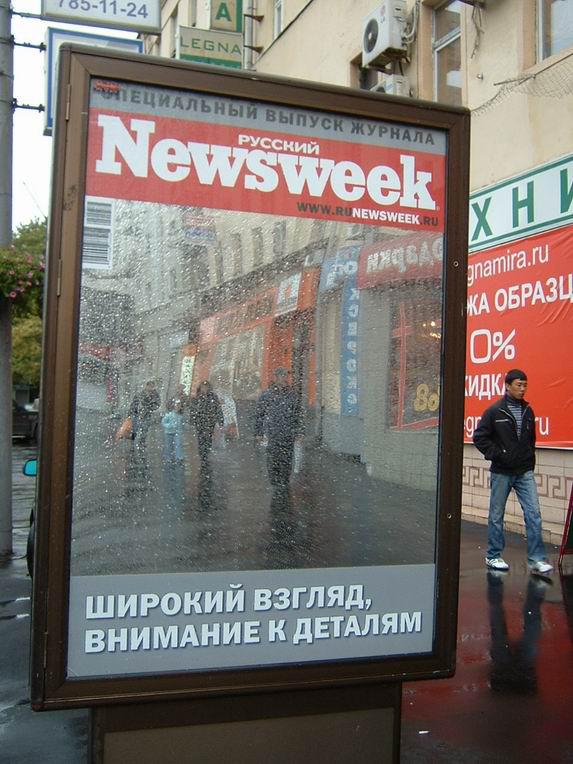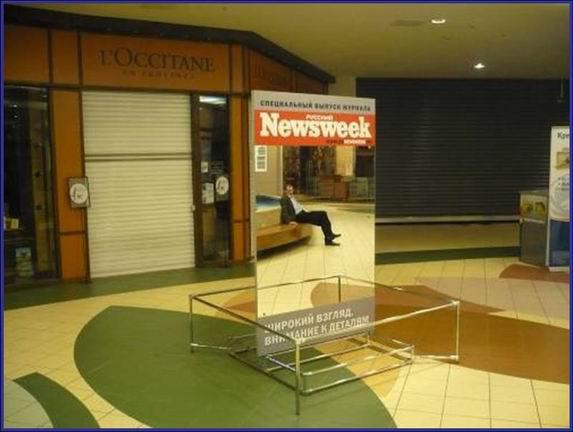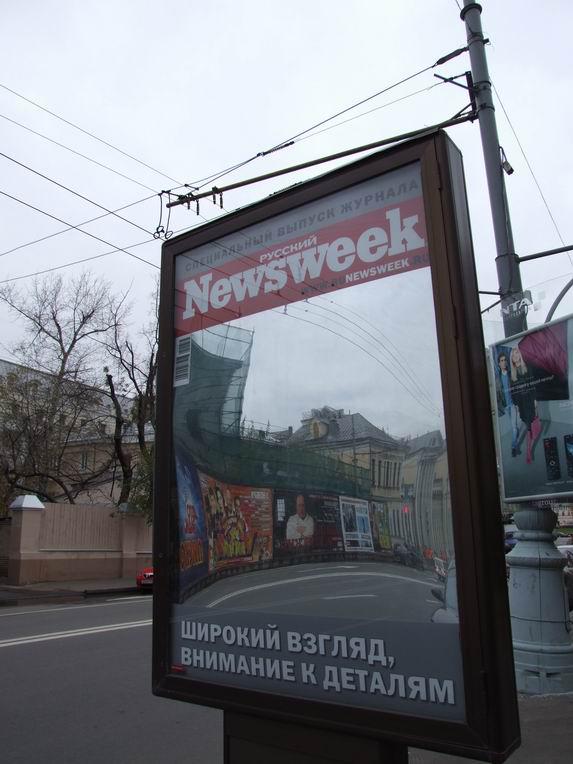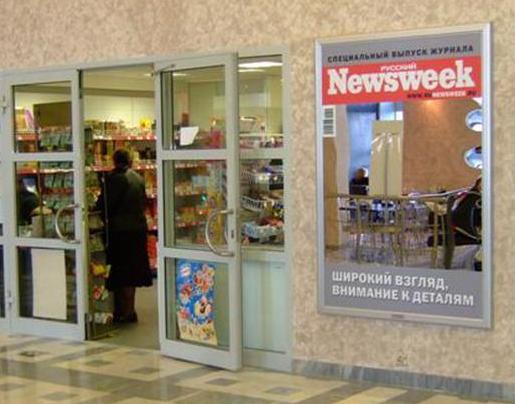 The campaign involved the following media:
• Outdoor advertising (sitiformaty in Moscow), as well as advertising in the bowling alley, shopping and business centers in Moscow.
• Advertisement on the radio (commercials announcing on radio stations Europa Plus, Retro FM, Radio NRJ, Russian Radio Mayak, Vesti FM, Silver rain).
• Plasma screens in Moscow (branding commercials Journal).
• Advertising in cinema network "Formula Kino" (branding commercials Journal).
• Online Resources:
www.rambler.ru,
www. sports.ru
(advertising banners announcing the theme of the latest issue of the magazine).
"Russian Newsweek» - is a weekly that covers the important events taking place in Russia and the world.
Newsweek provides news and events so as to create in the reader the presence and help him to understand the impact they have on his life. Our methods - this report, the analyst forecast. What is truth? Newsweek does not pretend to judge this, because to judge this people concerned. That is why our correspondents travel to hundreds of business trips across Russia and the world, to see for themselves what is happening - it only guarantees a first-hand information and closer to our material life and people.
Creative Group:
Client: ID Axel Springer Russia
Marketing Director: Maria Morozova
Brand Manager: Olga Shnaptseva
Agency: «Ark Thompson»
Creative Director: Knez Dragin, Bonyushkin Maxim
Director of Strategic Planning: Dragorad Knez
Art Director: Catherine Bugaevskaya
An account - Director: Elena Oak
An account - Manager: Lily Kamaletdinova
via # image217955