The selection of the best of traditional print and outdoor advertising in the past month - that made an impression on visitors and editorial team in sentyabre.Pechatnaya reklamaSedobnye flags (+10 prints) Australian Agency WHYBIN / TBWA has developed a series of prints for the International Food Festival. Photographer Natalie Boog and fudstilist Trish Heagerty implement the idea creatives agencies WHYBIN / TBWA on edible flags characterizing the national cuisine. Typical dishes and products around the world were put on a plate in the form of national flags.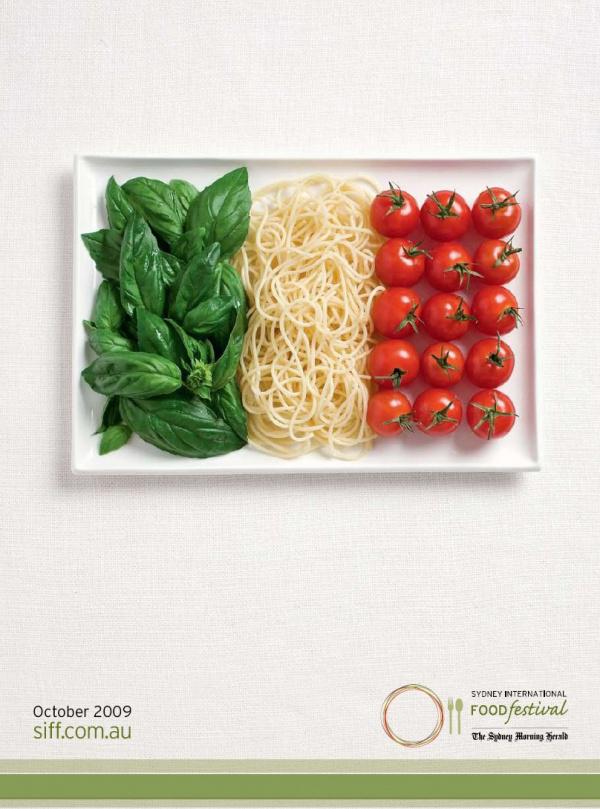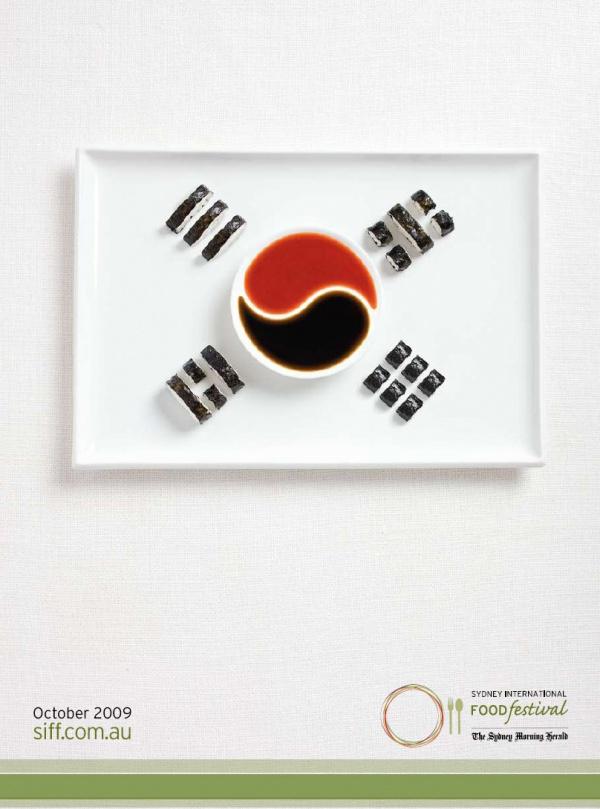 Your clothes will tell you that it's time to go to the fitness center Gold's Gym (+ 2 prints) Advertising agency Jotabequ Costa Rican has made a series of prints from the "plasticine" prodakshenom showing animated clothing, which is experiencing discomfort from too thick master.
Sex with Stalin in the German anti-AIDS advertisements (+2 prints and video) Foundation Regenbogen independently developed and launched the campaign "AIDS - a serial killer." Print advertising is an incurable disease compared with the greatest dictators of XX century, on the conscience of whom millions of lives. "Decent" the fate of being compared with AIDS were three: Adolf Hitler, Saddam Hussein and Josef Stalin.
Capital Issue removes the mask to economic experts (+4 prints and video) agency Young & Rubicam Paris launched a campaign denouncing risky economic publications Capital. The main idea of ​​the campaign is that many experts talk about the economy, in fact are not, or pursue personal interests. The prints depict the judgment of people who should not be taken seriously because they are due to personal economic interest.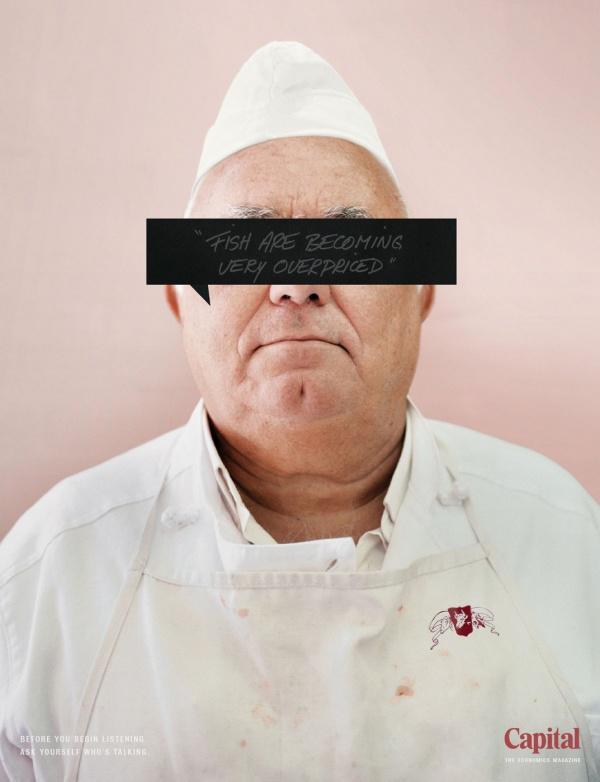 Cleaner toilets advertised as toilet water (+2 print) Australian Agency for Jay Grey (Sydney) has shown how to look advertisements Ambi Pur - a product claims to be present toilet water. New smells cleaner toilet Ambi Pur - a real eau de toilete!
Chest born to die pair (+2 prints and video) Dutch magazine Pink Ribbon, dedicated to the prevention and treatment of breast cancer, has launched an advertising campaign in which a woman's breast is compared to twin girls.
American FirstBank offered to find hidden objects in advertising (+ 3 prints) prints for consumers to play, creators of the agency TDA Advertising & Design have decided to advertise for free without having to open an account minimum balance and no monthly payments.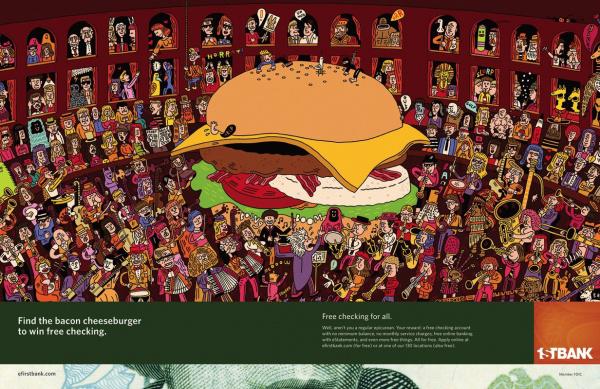 However, it did so creators of the Romanian branch of Publicis in the print campaign for Martini Bitter. Food, not easy to digest, is presented to the audience in the form of readily available women. Tagline: "Does the food available».
McDonald's advertises mini burgers to coffee (+1 print) of the Paris office of TBWA developed a series of print ads McCafé coffee from McDonald's, turning the popular national French pastries Macarons in "small burgers».