The agency «GOOD!» From Almaty continue to experiment with dizaynom.Dizaynery communications agency «GOOD!» Are the authors of an unusual design for motorcycle helmets, proved very popular on the Internet in the middle of last year. The project is interested in not only ordinary Internet users, who threw agency requests to sell them the helmet (all received more than 30 thousand. Letters from South and North America, Southeast Asia and Europe), but also manufacturers of sports and motorcycling equipment.
Another attempt creatives "have some fun and take a break from the serious projects" led to the creation of the brand of paint «Zabor» and original flower pots.
Zaboristye paint "graphic techniques: while working on a project idea, we decided to visualize. Brand Name "Zabor" says that this is low paint segment, ie inexpensive - what you need to paint your fence. As a marker of paint colors, which is in the bank, used labels that we assembled on walls and fences of our towns. For each of these phrases are certain emotions, sometimes negative, but ... when we pulled them out of context (a specific house or porch) and placed on banks, they cause only a smile ».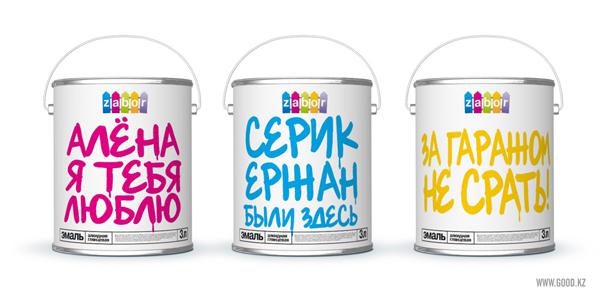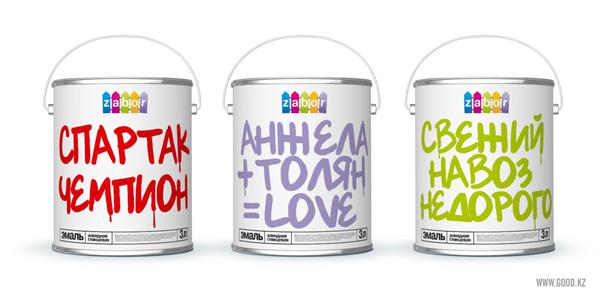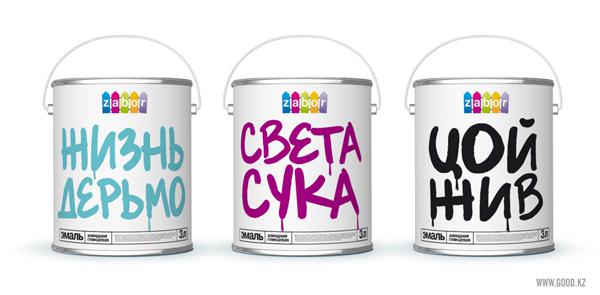 Experiments on pots "graphic techniques: to continue the experiment in the synthesis of images and objects. We do not claim to novelty ideas (there are advertising campaigns based on the effect of combining plants and the human person), but we would like to implement this technique in the form of a specific object. The chip that we liked that a flower pot and a person's face are similar in shape, which contributes to their visual association, and if also the shape of the crown plants to hide the upper edge of the pot, the effect is complete and pretty funny ».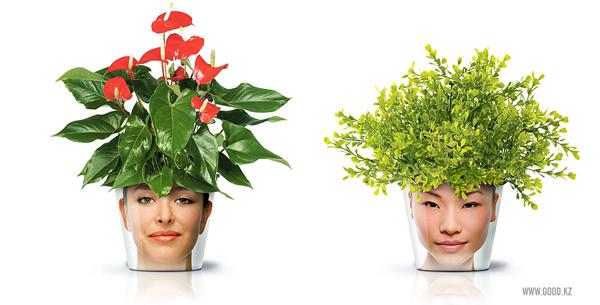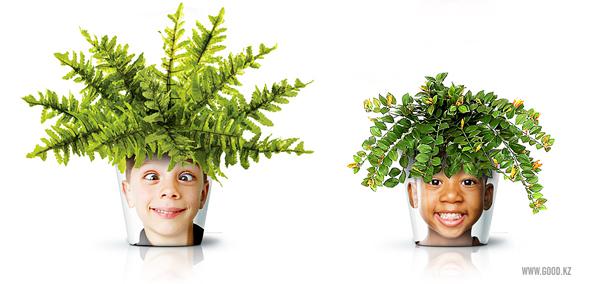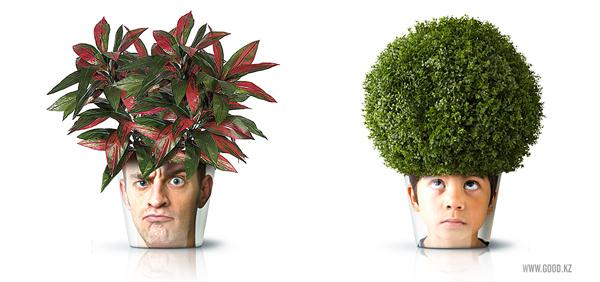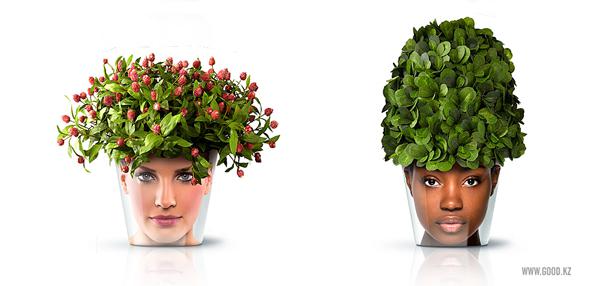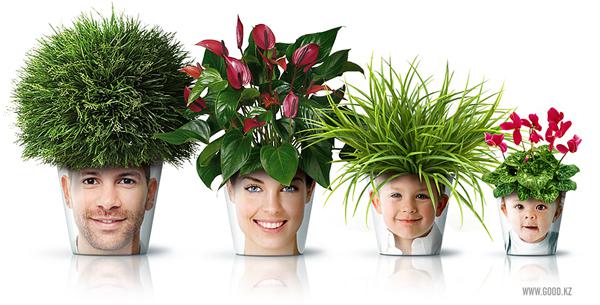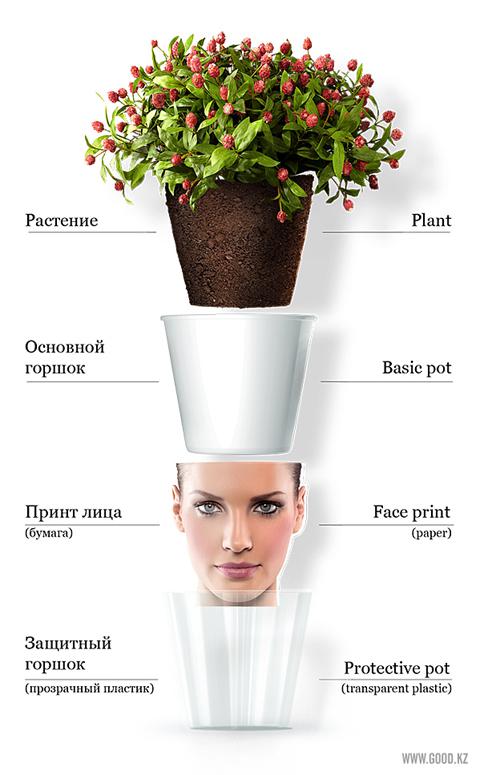 Genetic experiments on motorcycle shlemamiGrafichesky reception: helmet paint small achievement and we know it, it is done by many and a thousand times no! We would like to experiment in the field of synthesis of two different articles about one form. Somewhere here are born some illusions that make wonder and smile. The reality of the Incarnation is not interested in us, we just have fun! And what you want!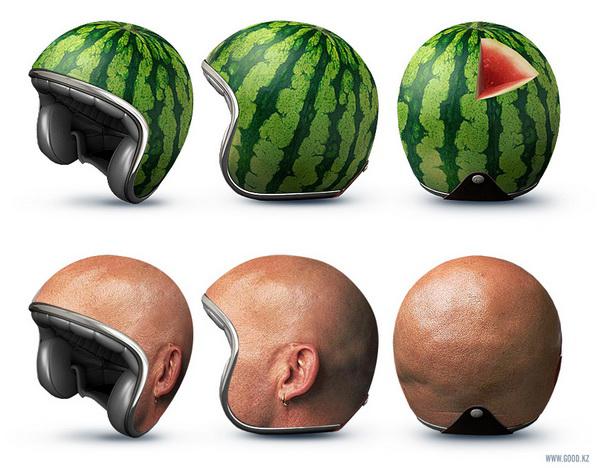 Genetic experiments on rackets for table tennisaGrafichesky reception: as in the case of the helmets we would give serious normal things a little "different" sound.



via # image166905