Women - beautiful, delightful and unpredictable beings who are capable of surprising even themselves, to say nothing about the rest of humanity. All variety of girl's world is manifested in the notes that women leave their husbands, children and myself loved.
< Website I gathered notes, which reflect the whole unfathomable female nature.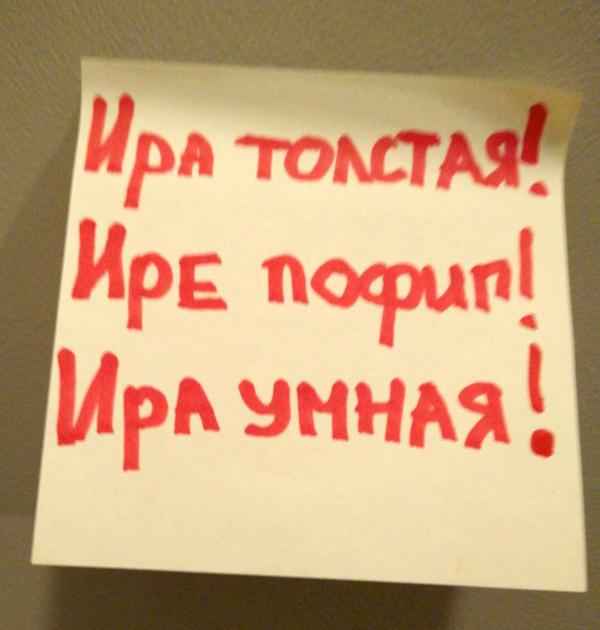 Ira has known the Zen.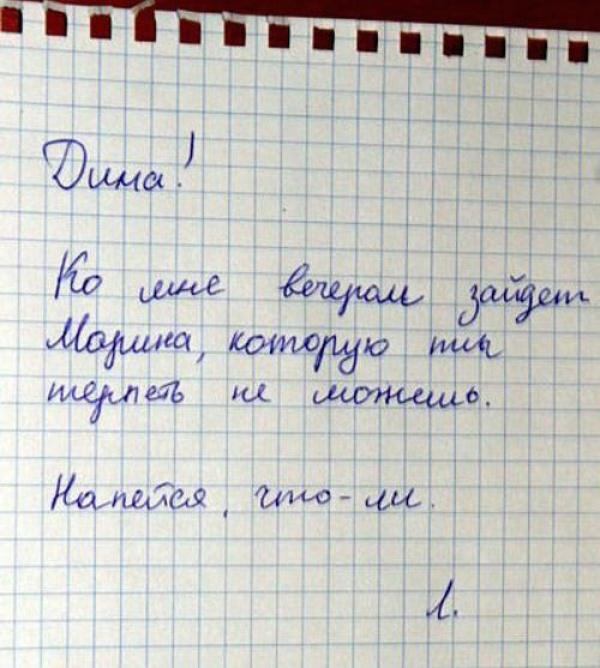 This is called a "mutual understanding».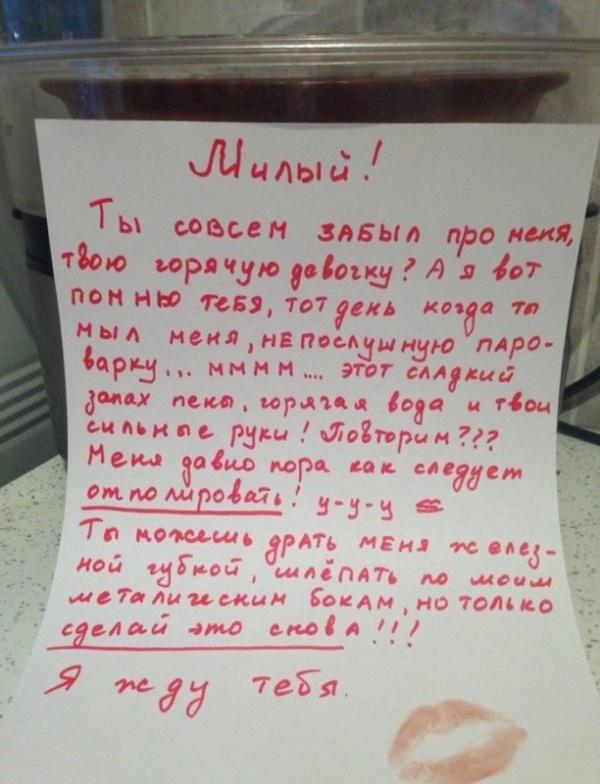 Sensual correspondence with the steamer.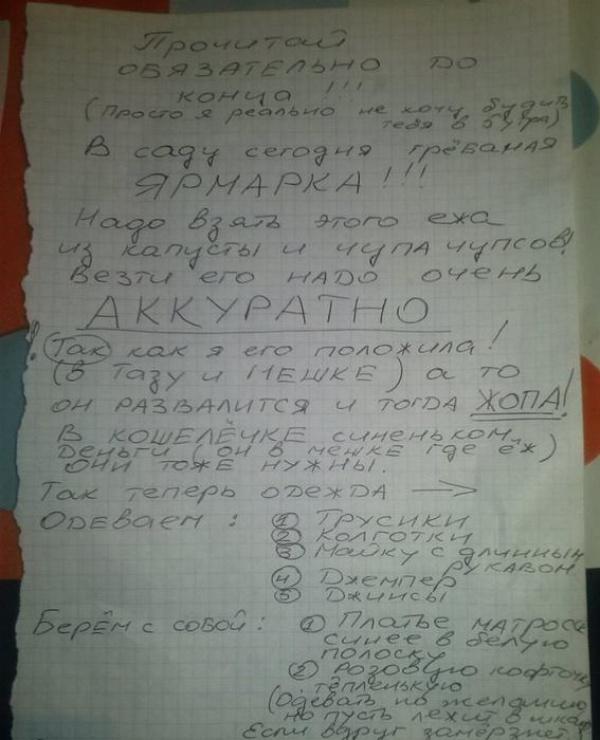 Hedgehog cabbage and lollipop - a "five».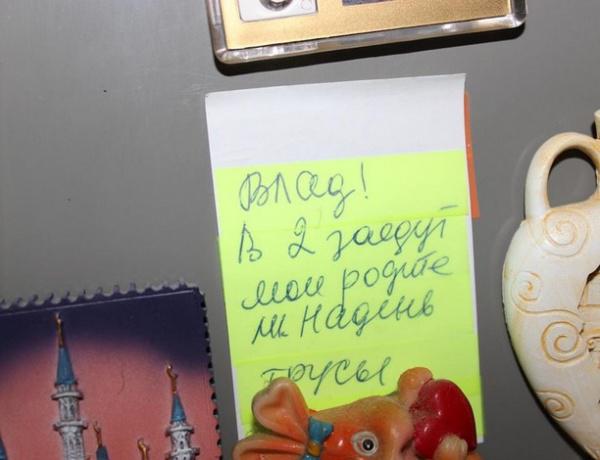 The perfect outfit for a meeting with parents.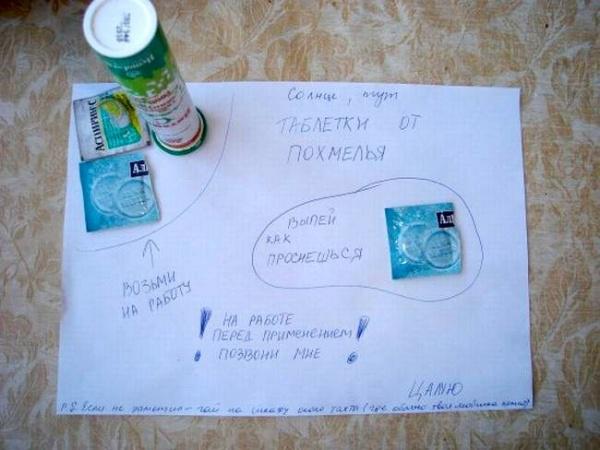 Caring 80 lvl.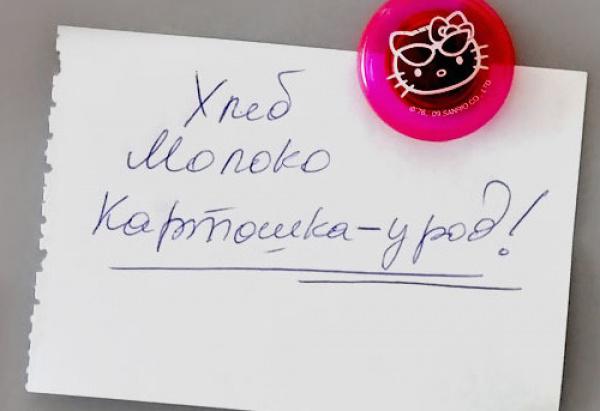 Just "pick potatoes parents».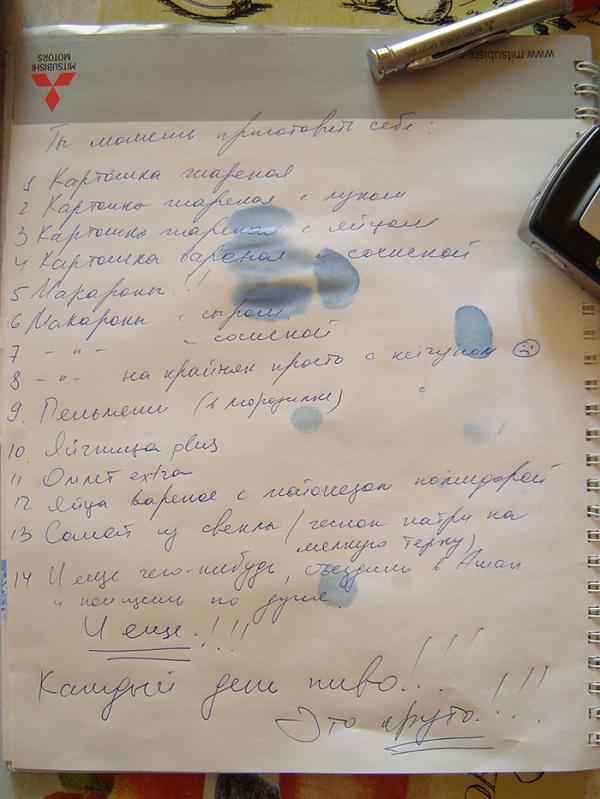 Before leaving on a business trip, you must make sure that her husband would be fed and happy.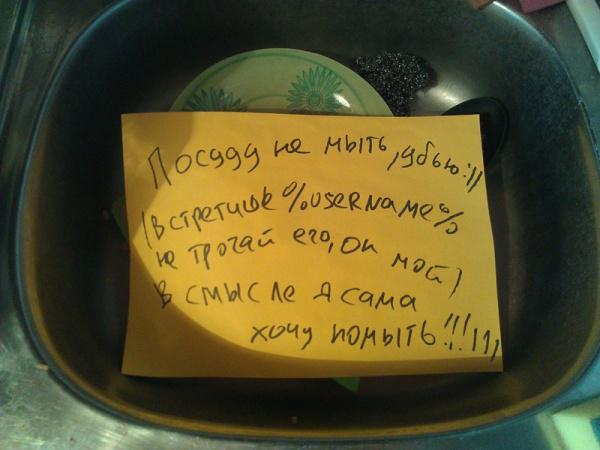 Fights without rules for the right to wash the dishes.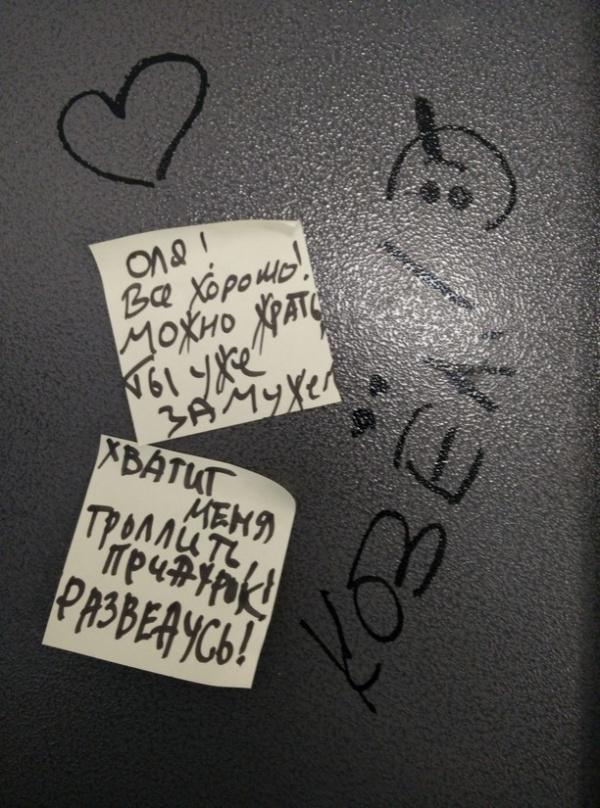 Well, what is this kid ?! Golden Man after all!
Cats in general can not be trusted.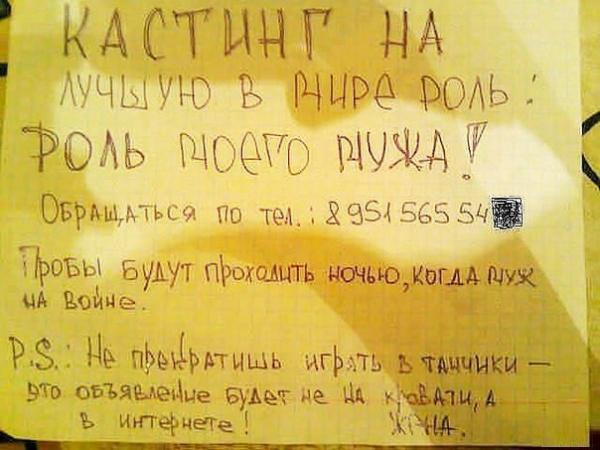 The original way to distract her husband from the Internet.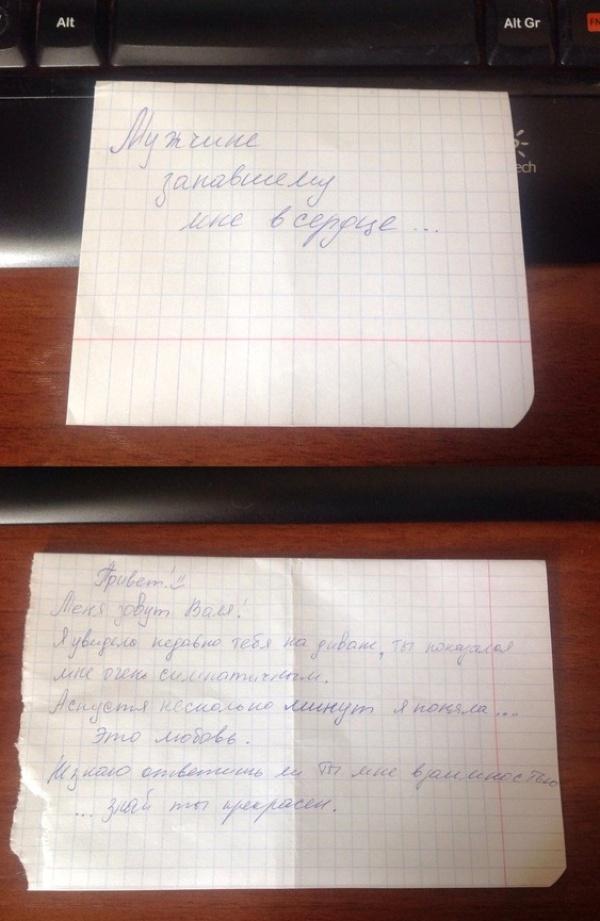 "I recently saw you on the couch, you seemed very nice».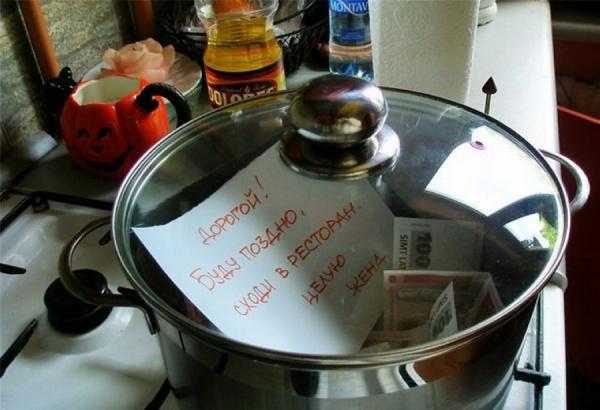 And who said that to cook soup - a vital skill?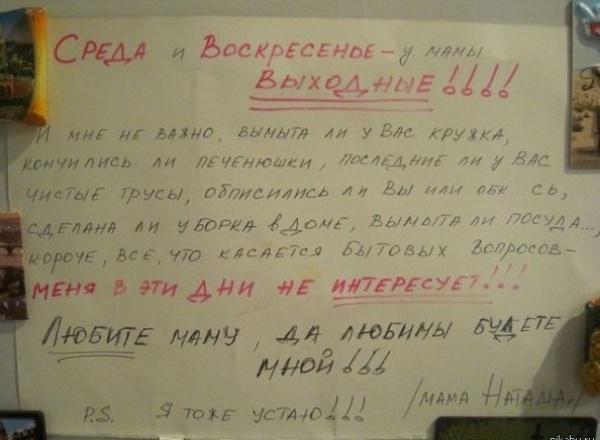 Manifesto of the mother's freedom.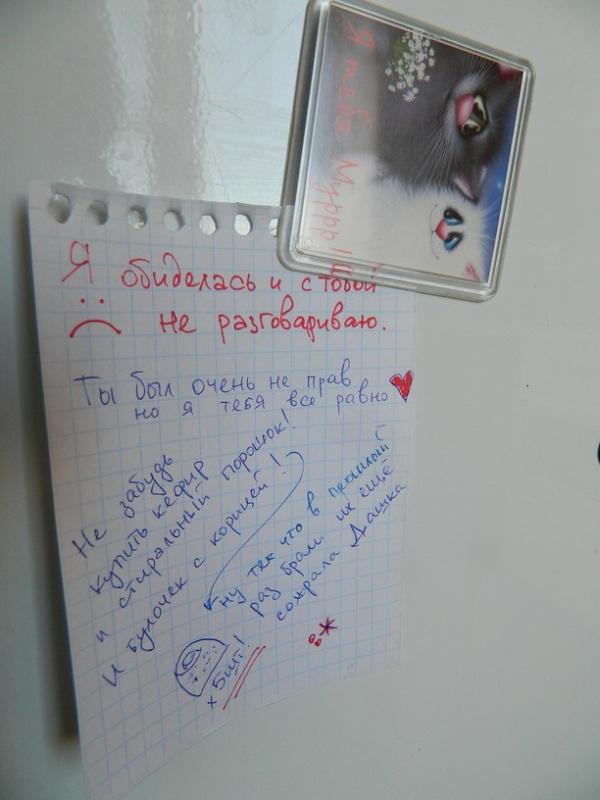 Girls love is not for logic. Girls just love!
via # image11265760