Because of yesterday's traffic on the Ring Road, people get to the house for about four hours.
As it later turned out - plug kept traffic cops. Within forty minutes. Apparently missed some very important person.
Writes bel-ok: At 17.05 I stormed out of the office because Yandex showed that the outer side of the Moscow Ring Road from north-west to the south is free! Yup! To the street. Gorbunov was free. Then at the entrance to her stood up. Were 40 minutes! Initially, sang songs, singing tired when I went to take pictures at the railway bridge.
View of the south: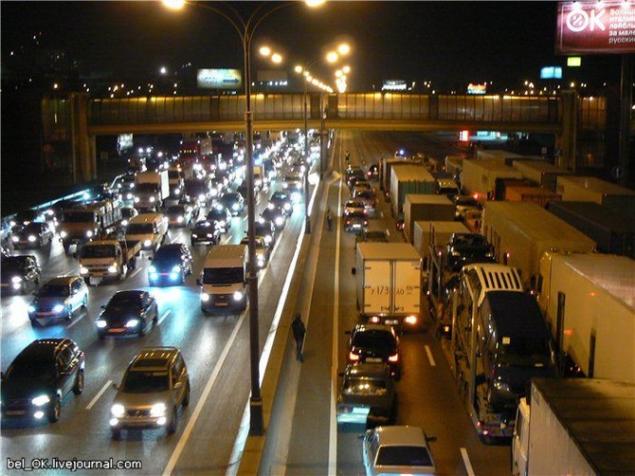 North View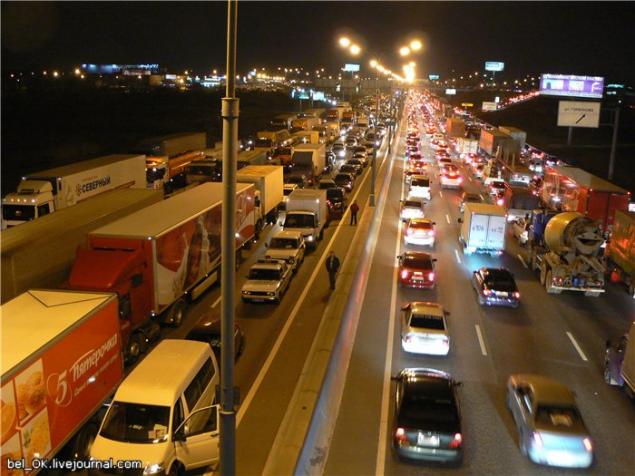 And here is the beginning of the cork! Under the air passage in the construction market is worth Kuntsevskiy police and keeps the flow.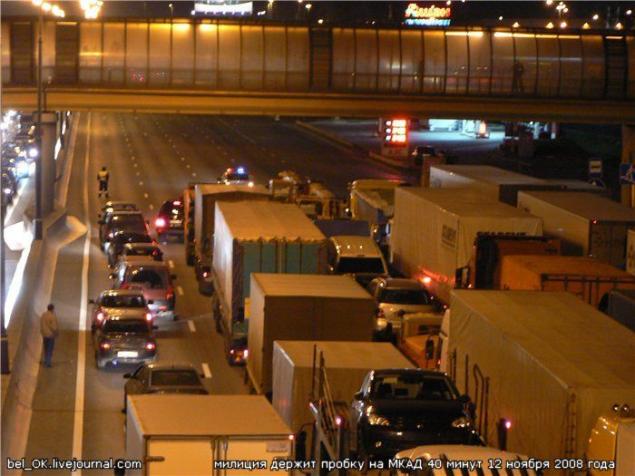 via