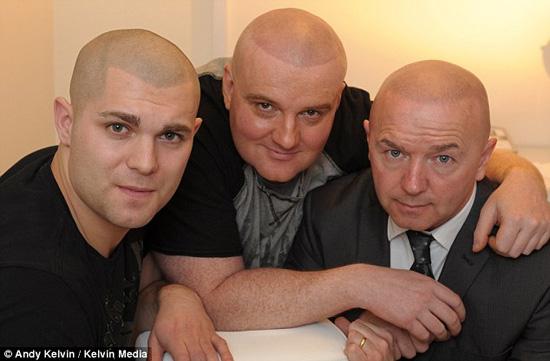 Company HIS (Hair-Ink-Skin) decided to apply an innovative way to hide baldness. They simply applied to the head tattoo unique shape. During the year the popularity of this service has grown by 20%. For this procedure, use different shades of specially blended pigments to replicate the size, shape and density mikrovolos.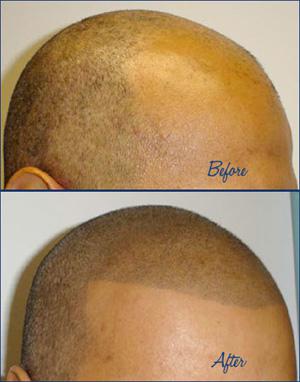 The famous TV stylist Adee, whose clients are David Beckham, Kerry Katona, Elizabeth Jagger, Sarah Harding said he was 24 years old when he began to lose her hair and now finally it can look very different. And yet, not everyone has 25,000 pounds to make a hair transplant, but 2000 pounds for painted hair quite a force.
This technique was developed Ian Watson, after the tragic death of his 32-year-old brother, Paul. In desperation, he asked the widow of Paul, Ranbir Rai-Watson, to the point she drew on his head, hoping to replicate the look of a hairstyle. The paint is gone, but in his heart Yang realized that their "crazy idea" can become a successful business concept. After several years of intensive research, they began to hone technique MHT together with some of the best experts in the world of hair loss, as well as make-up artists in London and Melbourne. And ten years later, the company opened a clinic in Europe and the United States.
Many customers say they are beginning to feel younger and more confident. And it looks so natural that most people are not even aware that the hair is not real.
Source:
www.europe-today.ru
via factroom.ru