Chicken fillet in cream sauce - a wonderful way to prepare poultry, because the fillet is very tender and juicy thanks to the cream, spiced. This recipe is to remember at least on those occasions when you have chicken, and messing around in the kitchen practically no time. Chicken in a creamy sauce goes great with potatoes, rice and any vegetables. Try to bake the fillets in this recipe, it is one of the best ways to cook chicken!
Ingredients:

1 kg chicken; 1 tbsp. whipping cream; 1 h. liter. mustard; 3 cloves garlic; 4 thyme sprigs; 100 g of hard cheese; Vegetable oil for frying; salt and pepper - to taste. Preparation:

1. pepper and salt fillets on both sides.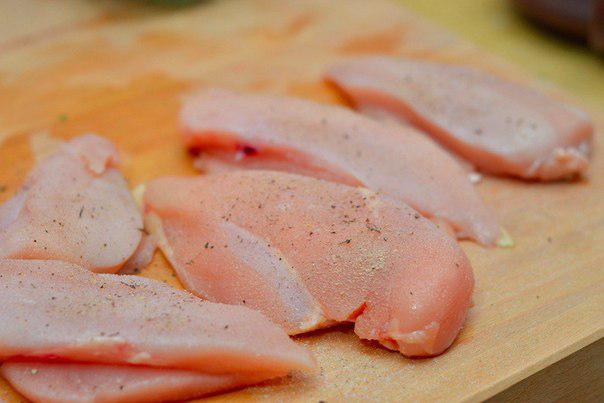 2. Preheat the frying pan and fry the chicken meat on it on both sides until golden brown.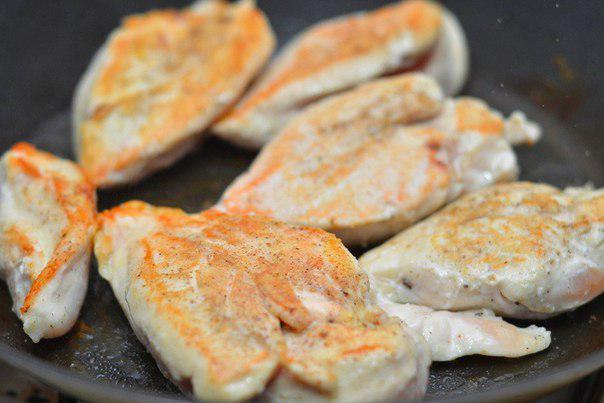 3. Squeeze out the cream in the garlic, add the mustard and thyme, a little salt and pepper and mix up the sauce.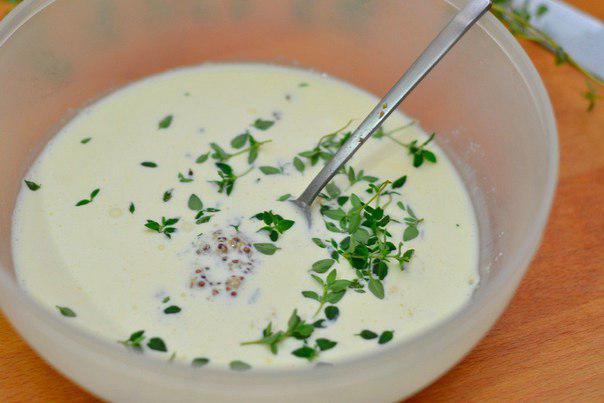 4. Sodium cheese on a fine grater.







5. shift the fillets in the form in which it will bake.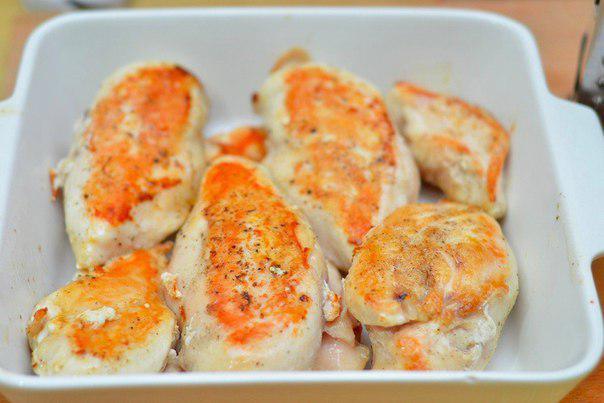 6. Pour it creamy sauce.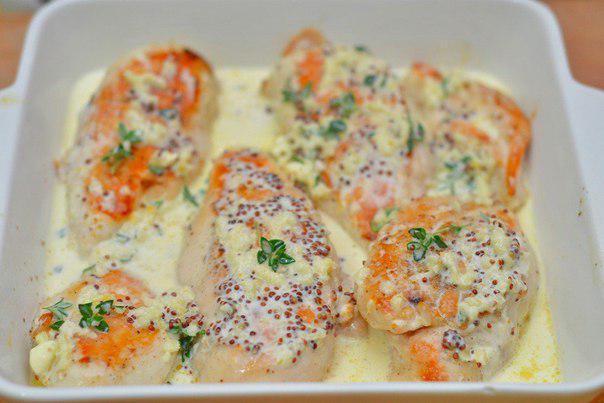 7. On top sprinkle with grated cheese and send the dish in a preheated oven at 200 ᵒS 20-25 minutes. The main thing - do not overdo the fillet so that it remains juicy and tender.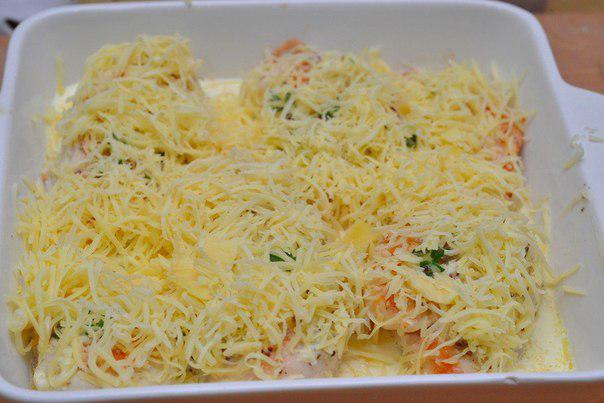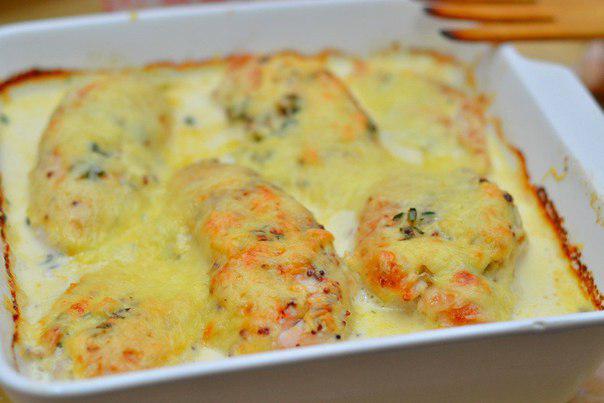 With this recipe you can always quickly and is tasty to feed the family, not bothered with cooking. Like the recipe? Then hurry to talk about it to your friends!

via takprosto cc