My grandmother always said it, me and my mother during the war to save our cat Vaska.
There was nothing, there was a terrible famine. But Vaska always managed to catch the mouse, the rat, and bring it to us on the doorstep. Of mice grandmother cooked pottage, and from rats received good gulyazh. Vaska, by the way, waiting for their portion to the last. And my grandmother gave him the best piece.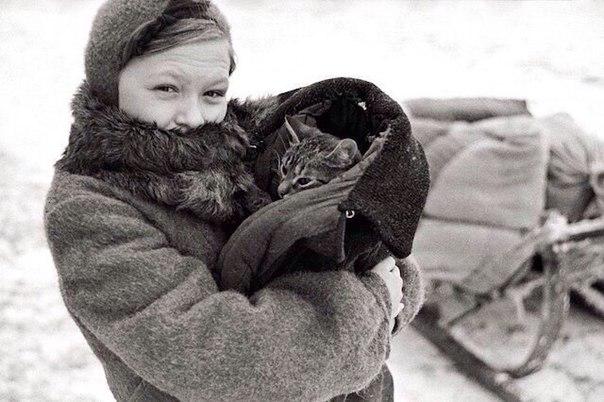 spring was a little easier. Furthermore we mice and rats ate more and birds. All winter grandmother collecting crumbs, spring and summer strew them on the doorstep, the birds flew. Vaska cleverly caught them, we did not have time to blink an eye. The grandmother called him the family breadwinner.
Bombing Vaska felt much earlier than announced an air alarm. He started meowing plaintively and bustle. So my grandmother knew what to escape: she managed to collect some scraps, pick up my mother, me and the cat and hide in the shelter. Vaska was a real member of the family - we always looked after him and were afraid of losing.
Vaska died in 1949. Grandmother buried him in the cemetery, put there a cross with the name of the cat. Then, near the graves of my mother Vaskina he buried grandmother. Then my mother and I. So are the same for all three fences, as well as in the war under a blanket.
This story is like your friends. Share it with them!
via ofigenno cc