If you grew up with a cat, you know perfectly well that this is not just a mustache pet - a member of the family. There is nothing better than to watch these pussies grow with you. In the family album, each would have to have photos of seals as a child and after they grew up. Watch how pets have changed over a certain period, it is always fun and interesting.
I picked for you the best pictures of cats, so you can see how they have changed. And we specifically put together photos of "before" and "after", so that you could clearly see what happened to the four-legged metamorphosis from birth to the present day. They're just like people!
1. And even while we will not separate! B>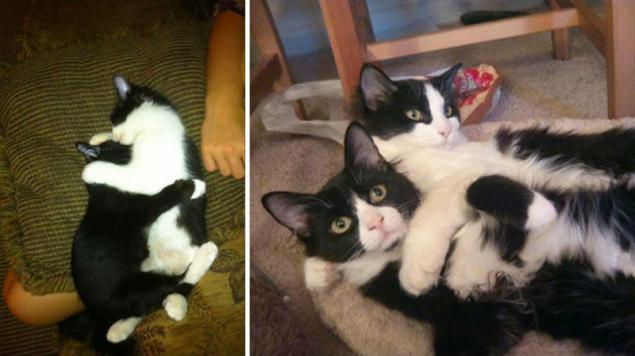 2. Males grow habits are ...



3. Already enough to shoulder such a hero. B>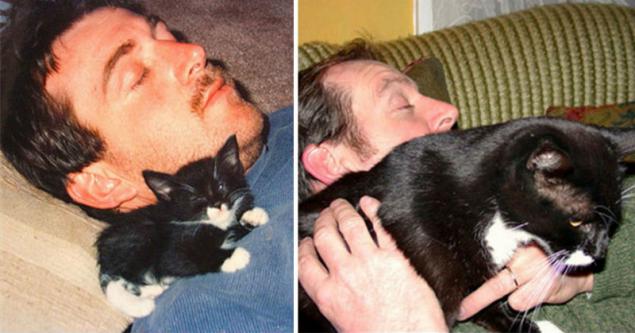 4. Then and now: it seems, this motor of energy over ...



5. From a frightened kid - to host the bathroom. B>



6. One year - one sofa spoiled. B>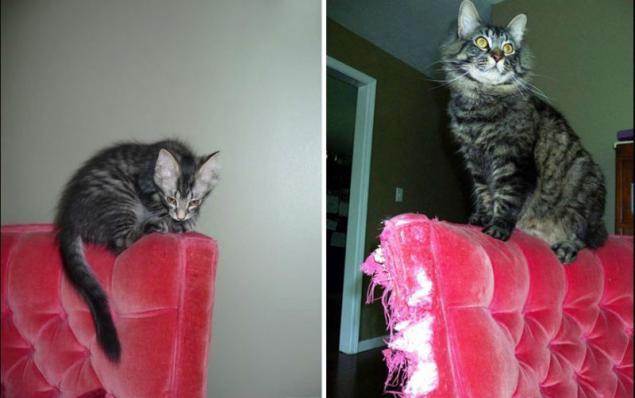 7. Yes, now you have to ask permission for my camera! B>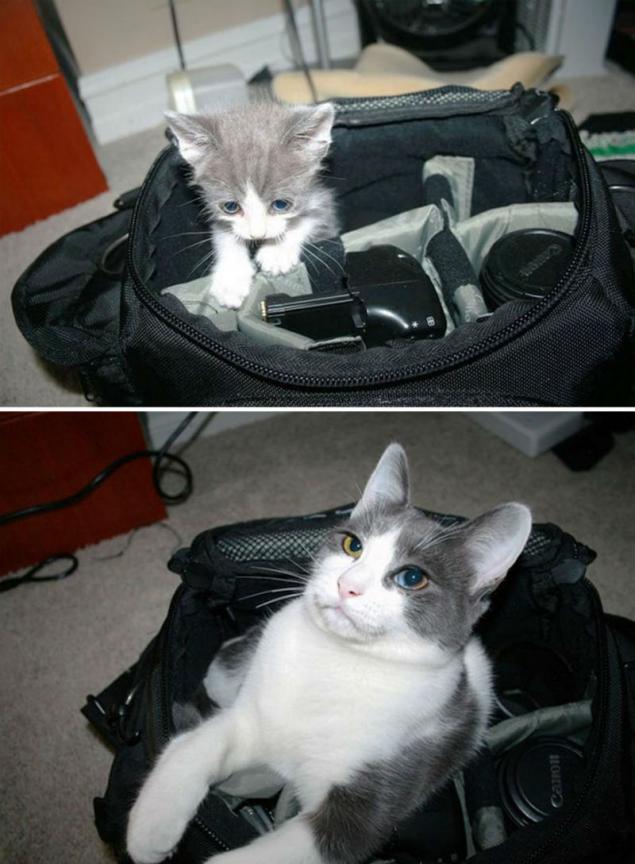 8. A swing is already too small ...



9. Soon have to order Cover more ...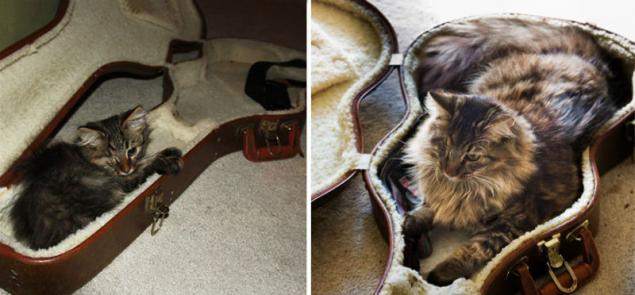 10. Friendship, time-tested: 17 years in lockstep! B>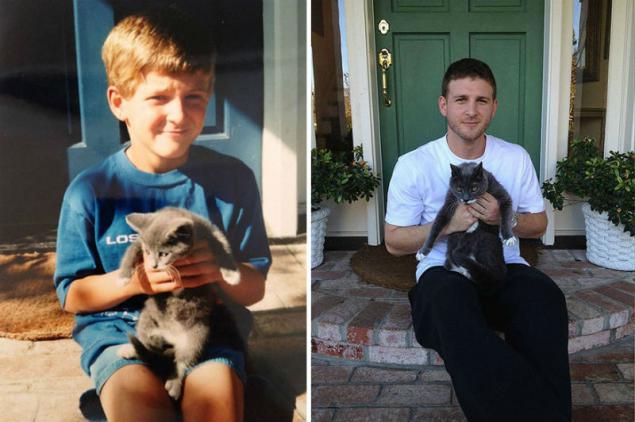 11. I think the cat's time to throw this bad habit ...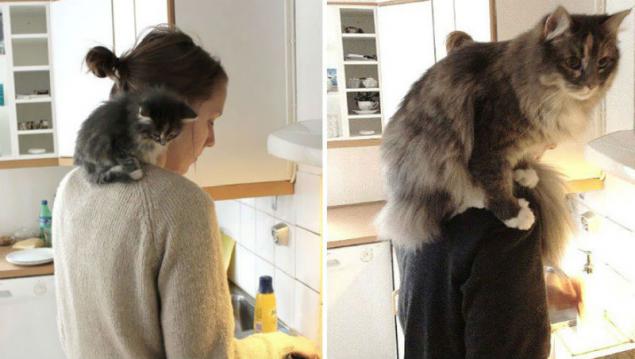 12. Toby loves his little bed, and 4 years later. B>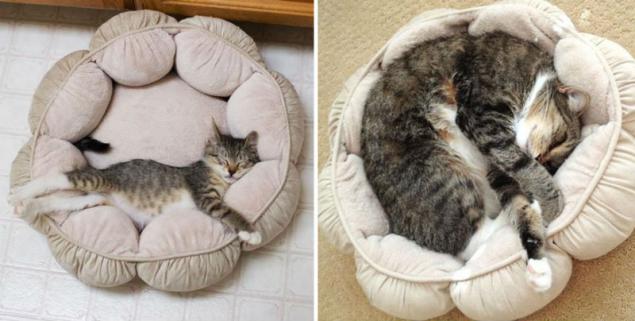 13. The force of habit is timeless! B>



14. I think it's time to change the bed ...



15. It Called: Grandma fattening. B>





Affection, and more! I noticed that often cats grow up, and habits are? This proves once again that there are things that are timeless. It does not matter that your pet is not intermeddle in your favorite box cover from the violin or a special bed for pets. In life everyone has something that consistently. How cool when the fluffy tailed creatures grow side by side with us. These moments are still invaluable.

Show your friends pictures of cats, it's just a song!

via ofigenno ru