In August 2013 the New York developer and entrepreneur Patrick Makkonlog (Patrick McConlogue) began
unusual experiment
. Instead of the usual give alms to a beggar on the street, Patrick decided to teach homeless programming to one for a living intellectual work.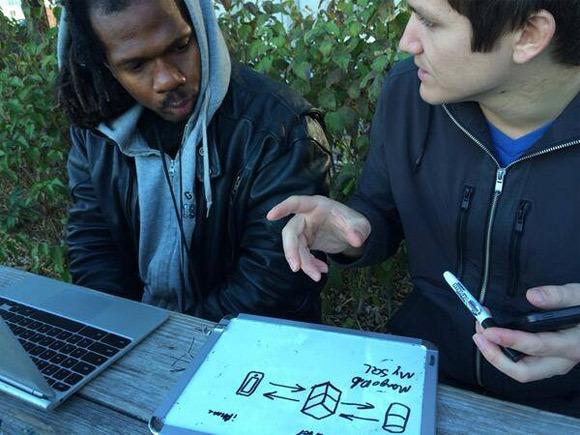 Patrick found in New York vagabond named Leo (pictured - left) and put it in front of a choice: either you now receive $ 100 in cash, or you get the book and Chromebooks total cost of $ 300 (with 3G and solar charging) and private lessons in programming cost $ 700.
To begin the homeless gave Chromebooks and sent to a training site
CodeAcademy
. He received the book «
JavaScript for beginners
». Later he was given more advanced tutorials. Every day, Patrick got up an hour earlier to on the way to work to look for the homeless and spend the next lesson.
In general, the training went well until Leo was arrested. After that the police did not give long Chromebooks and smartphone that he received as a developer Tizen.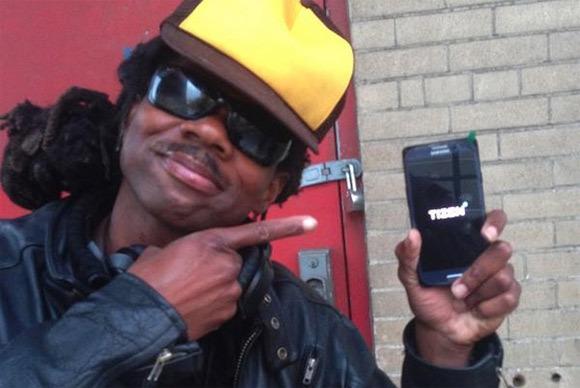 After a few months of training homeless released mobile app
Trees for Cars
for Carpool (sharing cars).
Experiment Patrick Makkonloga attracted widespread media attention. Homeless man was shown on several TV channels and was invited to participate in a talk show.
"I can work on Google, I can work on SpaceX!», - Said a joyful Leo a few hours after the official release of the application in the directory Google Play. - It changed my life dramatically! ».
Unfortunately, the fate of a homeless programmer has developed not so happily. Now he
lives on the same street
, where he met Patrick Makkonlog year and a half ago. However, over time the material condition of the homeless has improved. Mobile app Trees for Cars brought several thousand dollars, so now he rents a garage for storage of personal belongings.
Leo longer programs every day, do not release new versions of the application. A self-taught programmer earns random underworking like welding and while away the time, walking in the New York public park High Line.
From time to time passers-by recognize him, stopped and asked why he was still on the street. Grand hesitate to answer this question, it is usually said that he just likes nature and fresh air. And so the plans Leo Grande - second release, a successful application, and move into a luxury residential complex with apartments.
Good luck to you, Leo!
Source:
geektimes.ru/post/248560/