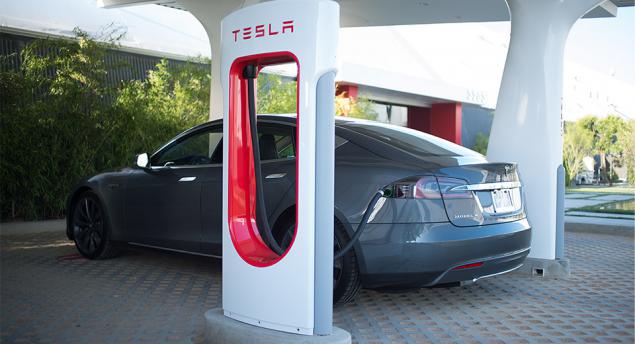 The company Tesla, as you know, is still loss-making companies, although losses and shrinking. However, investors believe in the capabilities of the company, and motorists - the possibility of electric vehicles. At first glance, all is well in Tesla: sales grow, electric cars are becoming more popular, and the network is expanding elektrozapravok, which is one of the basic conditions for further development of the company's business.
But there are risks, and they are many. It may seem that the loss-making companies and loss of interest of investors - the main and the only problem.
But this is not the case, some of the risks
неявные, but significant
.
The first risk - the loss of confidence in electric vehicles, reputational losses
Yes, company cars break equipment on crash tests,
demonstrating its reliability
. Problems with batteries and other Tesla is also not so frequent. But what happens if the owner decides to electric modify something on his own understanding? Craftsmen we have a lot, yes, but not all have knowledge enough to change the configuration of any system in such a complicated equipment, as is the electric car from Tesla.
Banal setting powerful speaker installation may already unbalance the electrical system, something may overheat, somewhere there circuit - and all accident. But none of the journalists who will cover such an accident would not understand the intricacies of wiring. Accident (it would be good, no casualties), and all here - and went headlines such as «Tesla kills his fans", "Electric monster on wheels finds another victim" and the like.
Buyers naturally very sensitive to this type of information. Sales may fall. This - is a real risk for the company, so that the representatives of Tesla were even officially, asking not to change anything in the electric car. That is nothing.
The second risk - unprofitability
This is a very significant danger
, because some investors may lose patience and start to demand return on investment, or just interfere with the work of the company, which is now controls, in fact, one person - Elon Musk. The company's shares have lost in price from US $ 294 to 177, 22 apiece. Profitable company was only once - in the first quarter of 2013.
Nevertheless, Tesla quite expensive company - its total cost is currently estimated at 25, $ 5 billion, is 42% of the market price of GM. Over the last year it sold 31,655 cars, all according to plan. Now Musk builds & quot;
Gigafabriku batteries
& quot; and plans to sell batteries for households. At the start of all these projects require substantial funds that are provided by the state and investors.
Elon Musk quite optimistic: in 10 years, he hopes to equalize the market capitalization of their companies with a capitalization of Apple.
The third risk - Sale and law
Despite all the positive aspects of the company's business, there is an additional problem. For example, in some states now
fighting sellers conventional vehicles
. And their efforts are successful enough - in some states in the US Tesla showrooms or in general may close or reduce sales to
certain value
, in violation of the plans company.
In addition, the slightest accident can lead to a change in state law or the US, safety related batteries, wiring, some structural elements of electric vehicles. So, in 2013, happened a few unfortunate accidents related to fire batteries. But then the company has solved this problem,
installing the optional titanium shield
.
The fourth risk - insufficient infrastructure charging stations
Yes, there are more. But the company has to carry out complex negotiations with the administration of the region, where they plan to put stations with landowners and partners. As a result, the number of charging stations is not growing as fast as the situation requires and want owners of electric vehicles.
On the other hand, representatives of the company are taking every effort to ensure that the network of charging stations became more developed. To do this, enter into contracts with other automakers (eg, BMW), offer bonuses to landowners.
Fifth risk - Service
In any place, even in a small town can be found in any country stations, where Uncle Bob or Ombre Juan can solve a lot of problems with your vehicle. Has broken gearbox? Not a problem. Something is wrong with the wheel? Correct. Problems with wiring - also solved.
All wrong with Tesla. Externally - a car. But what's inside, is very different from all the usual AVTOMASTER systems. The elementary problem with the wiring or the navigation system can result in Tesla beyond repair in the region.
The majority of service centers located in the US Tesla. What if purchased electric resident of Nizhny Novgorod or Gomel, or Nikolayev, and something broken? Neither Uncle Bob does not take it to repair, if it is certainly not "Lefty."
However, until these problems are resolved quietly, Elon Musk and his managers effectively manage the company, finding unexpected ways to address emerging issues. And by the way, there are
several reasons that will not let us drown
.
Source:
geektimes.ru/post/246890/