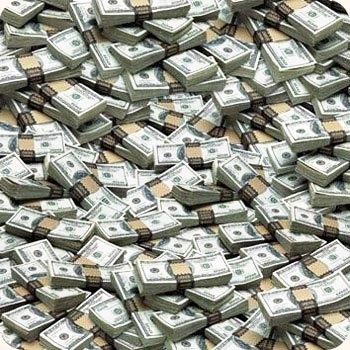 Go to the place where they sell fresh herbs (parsley, celery, dill, lettuce, etc.). Come with an important air, remove the wallet, and say:
-I Would greens!
Seller:
-What?
You:
-Etu Beam, this beam, and this beam here !!! (A pack of words).
Pay without haggling, take. Beam of lettuce, pull a few leaves and put them in a purse (in reserve). Rest greens put in your pocket, so that it was visible, and say:  
-I Have pockets full of greenery!
And let the people pointedly turn when you go on holidays such street! Once you have done this simoronsky ritual soon you have the money!
And, you can buy a cabbage or greens and some "hack" it, imagining that you srubyvaete bunch of greens.