We all want to live well and to live beautifully need two things:
1. Big pile of money.
2. To the place where you live, it was beautiful.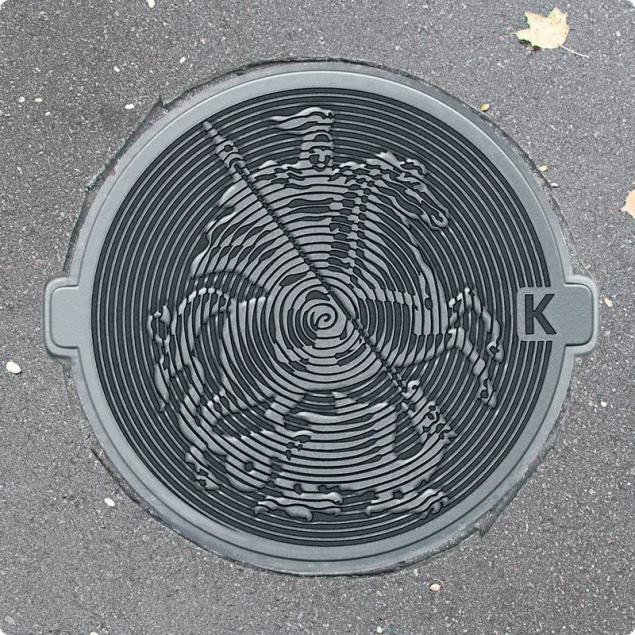 Tema Tatyanych Lebedev successfully combines these two points - is trying to do the second and receives a first. The word "trying" - important.
He has already tried to create a new symbol of Moscow, taking for this star with the logo Heineken.
Then he tried to create the logo of the Moscow Metro, just taking the old and say that here it is new.
Then he thought for a moment - on what you can still cut the dough from the mayor's office? For Sure! At the same manholes!
Invent himself broke - stole the idea from Japanese (hammer in Google - Japanese manhole covers) - done! New contract, new loot.
And everything is nothing, but, sparrows, he's coat of arms on the door did! And it is not easy to do, so also in the Japanese style! Stole the idea from Japanese and did exactly the same as the Japanese.
And once again Sobyanin do not care how Tatyanych "decorate" the capital, propose a version of the hatch (pictured - 1. Option Tatyanycha, and on the second photo - My version).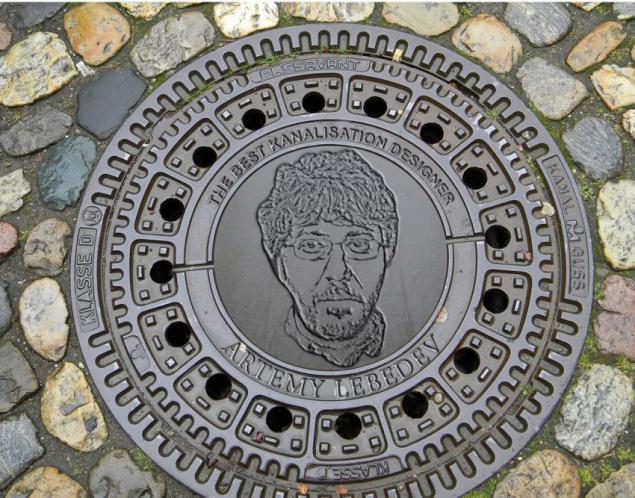 ask for help: how to make the hatches? WMS, which can be ordered? Maybe your options are - do not really want to wake up tomorrow in Tokyo.
PS: And still Tatyanycha hatches in the hole no. But some holes need? Is not it?