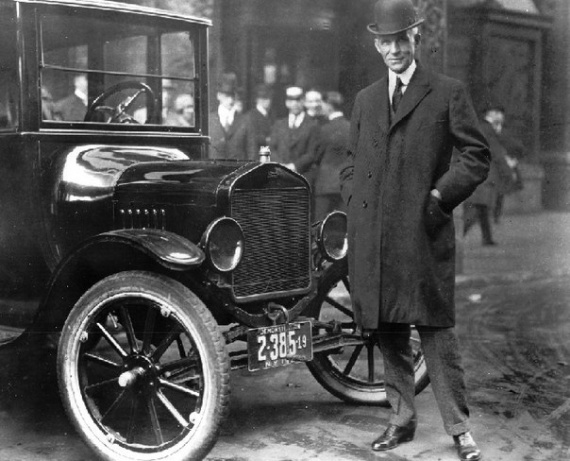 In the late 90-ies in the electric company in Detroit working young mechanic for 11 dollars a week. He worked 10 hours a day and coming home, often at midnight working in his barn, trying to invent a new type of engine. His father thought that guy wasting time, neighbors called crazy, no one believed that these lessons will anything worthwhile. No one, except his wife ...
She helped him to work at night for a few hours over his head holding a kerosene lamp. Chenille hands, teeth chattering from the cold, she caught a cold every now and then, but ... She believed in her husband !!! Over the years, there was a noise from the barn. Neighbors saw how on the road without a horse, one wagon went crazy and his wife. Eccentric named Henry Ford ...
When interviewing Ford, a journalist asked him what would Ford wanted to be in another life, genius responded simply: "Who do you want ... If only next to me was my wife ..."