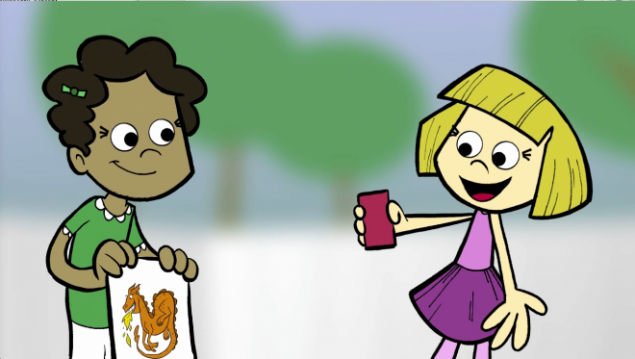 Two well-known to us all organizations, MPAA and RIAA, are active fighters against "pirates" and all that is connected with them, are going to lobby for the introduction of the course in the United States copyright. At the same time children will be taught the basics of copyright is still in kindergarten.
The intention to teach children the basics of copyright, both organizations announced last year. But after the texts were presented to the training materials, the public has decided not to allow such material in its current form. Organized several discussions in which the content of the training materials was strong enough to change, and the authors of the course forced to add the base material not only copyright but also the free use (fair use, as opposed to copyright-y).
worth noting that the six-level course has already started in some schools and kindergartens of the State of California as a pilot project. The text was written by a course of study in conjunction with the Association of California School Libraries, and iKeepSafe.
In this early lecture materials covered copyright somewhat lopsided, talking about how well receive money for their work, and how bad violate someone's copyright, trying to use something (music, video, text) are not copyrighted by the rules .
So, in the old texts of lectures contains the following paragraph: "You are still not old enough to sell your photos online, but soon you'll be able to do. And you'll be thankful if we all will respect your work, without copying or changing it without your permission. "
Following public criticism paragraph was changed, some sentences have been removed, but added the phrase that "some authors prefer to distribute their work for free."
Here's the old text of a lecture: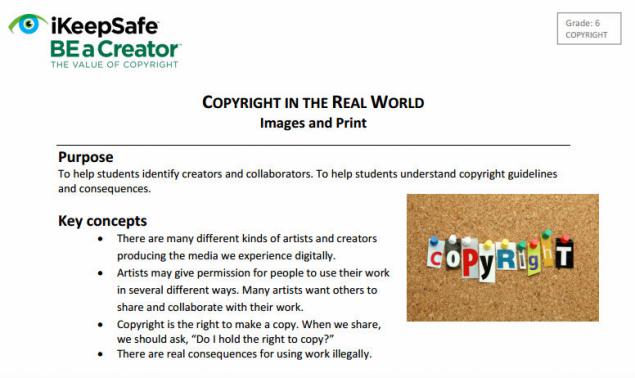 But the new, changed:
Also, if the earlier text of the lecture was the section in which it was told that the pictures and music, copyrighted, should not be used in their own prezentatsiyax PowerPoint (for the classroom), now, on the contrary, it is said that if such a presentation will only be used in the classroom, then all is well.
Similar changes have been introduced throughout the text of lectures, so that we can say that the students will receive information not only about what to pay for everything and demand money, but also that there is the possibility to use some of the materials for free, and offer your own copyrighted material to other people too free. The full text of the final version of lectures on copyright for students are available on
this link
(English). Do I need to introduce such a course or elective in local schools?
It's time
Definitely no
Yes, if the course will be objective td >
No, because the holders begin to "put pressure" on schoolchildren
I do not care, I'm out of the system
His version, accomplish your goal in the comments Only registered users can vote in polls. Sign , please. 356 people have voted. 55 people abstained.

Source: habrahabr.ru/post/235959/