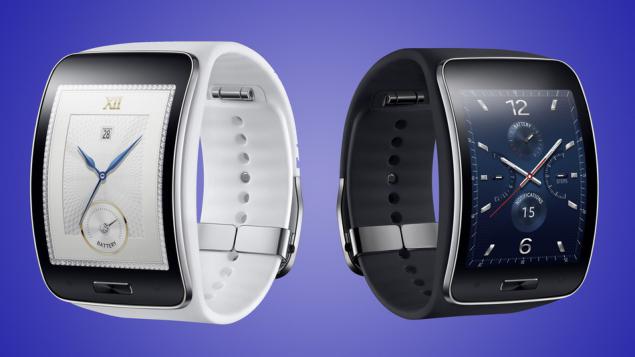 Women's and men's watches are presented in different colors and design variations
It seems that many manufacturers of smart watches are going to release a new model with enviable regularity. So, six months had passed, and (literally) as Samsung Corporation has announced a new model of smart watches, called
Gear S
Needless, Gear S can be used as a secondary device to display notifications from your smartphone. Besides 3G, at Gear S and have Wi-Fi modules and Bluetooth. So with such a device owner will always be online, no matter there are a number of smart phone or not.

Configuration Gear S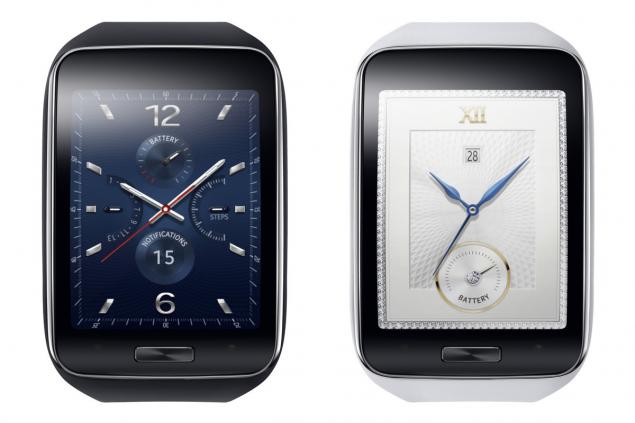 The developers have equipped their device 2-inch SuperAMOLED display with a resolution of 360 * 480, making for quite a large device. Size slightly concealed thanks to the curved shape of the device, it seems to be the first smart watches of this form.

It is worth noting that the difference between Samsung Gear S from all other models of smart clock is an operating system device: Tizen OS, and not Android Wear. According to the developers, the use of the new operating system to make it possible to watch more energy efficient, the charge now lasts for 2 days of work.

As for the processor, dual-core 1GHz chip set, but the manufacturer is not called. Also, developers have provided 512 MB of RAM and 4 GB of internal memory available to the user.

No camera, but there is a stand-alone player.

A little more devices
Also new smart hours (which, of course, can be called stylish), the corporation has introduced a wireless headset and Gear Circle. If the headset is not needed, the headphones are bonded together and form a plastic device "Necklace».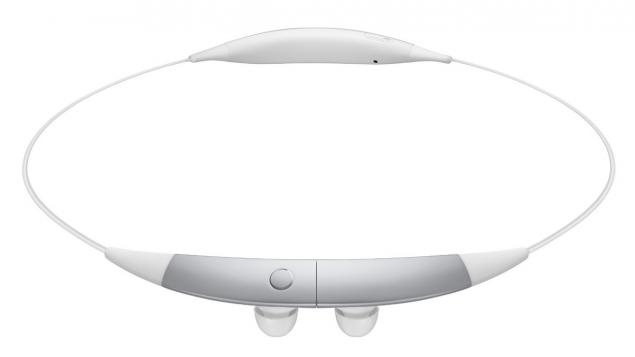 In addition, the headset can vibrate if the paired device receives a message / notification is displayed.

Via mashable

Source: habrahabr.ru/company/medgadgets/blog/234915/