Continued review of the fashion from the red carpet ceremony annual Teen Choice Awards 2014.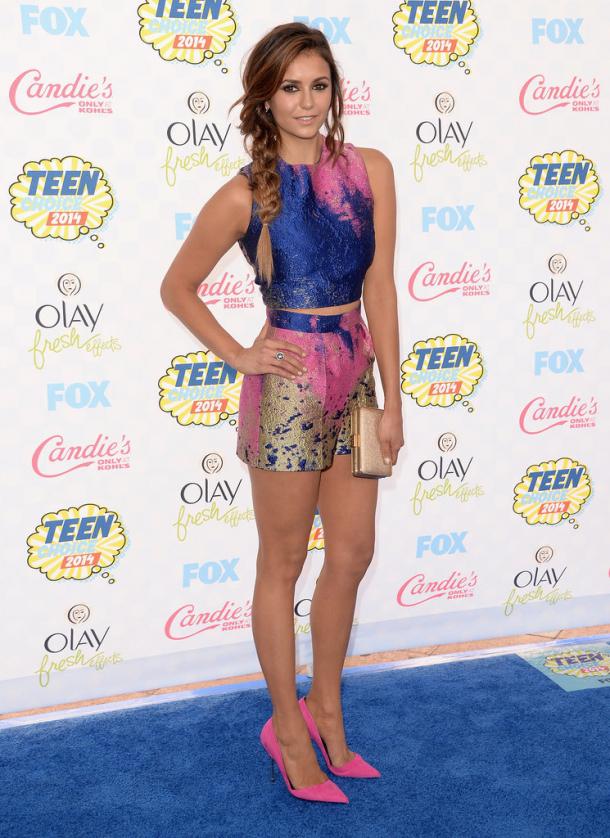 When it comes to attractive colors to mind immediately comes Nina Dobrev name. At this time, the star of "The Vampire Diaries" has pleased us dress Vionnet, which combined effectively saturated blue, soft pink and golden luxury. Style ensemble even though he was far from the original (especially in the context of this event, where the ball is ruled by His Majesty Short Top), but Nina was sitting on a very successful and drew attention to its sporty legs. Accessories and careless tone along Spit became the perfect complement to the paralytic, but not devoid of charm image.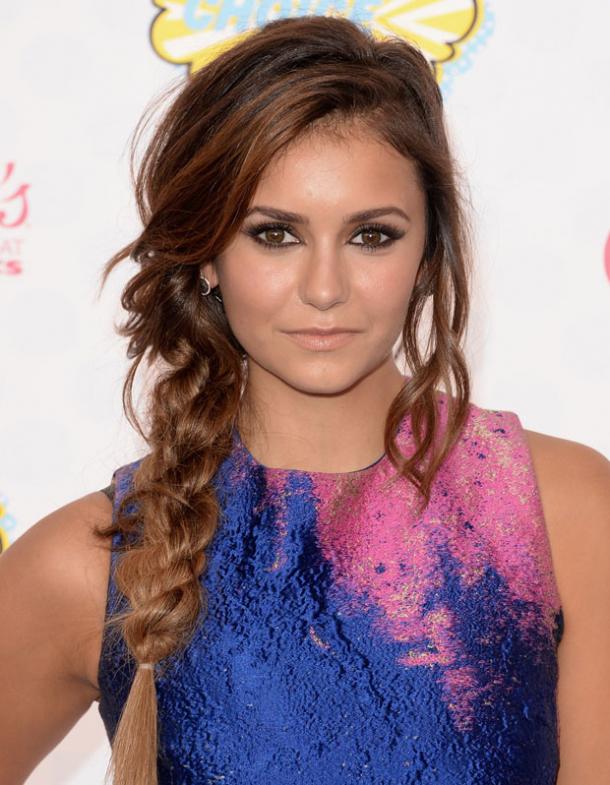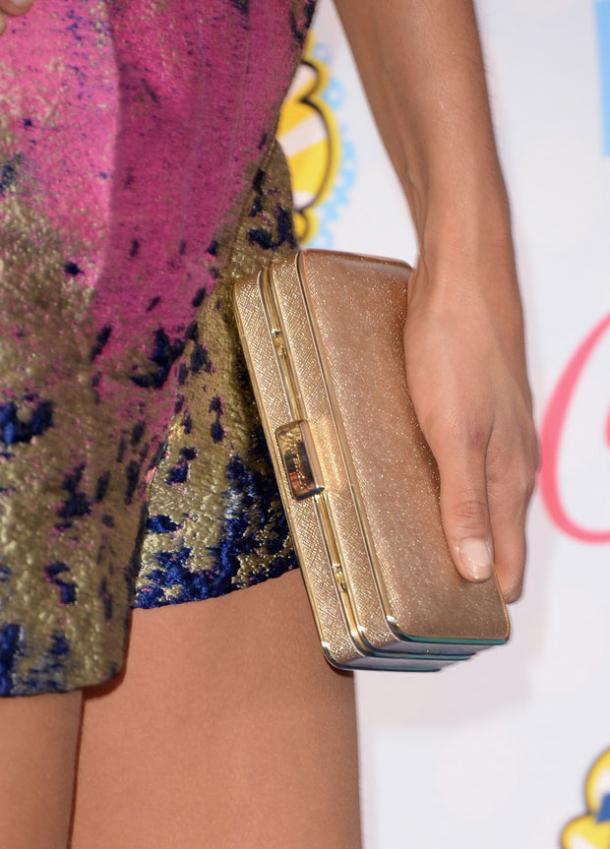 A new interpretation of classic demonstrated on the red carpet Selena Gomez, an example of a black jumpsuit, a tuxedo from Saint Laurent. Despite the fact that the actress-singer rarely disappoints us with his fashionable image, this dress style led her to a new level - the level where a premium adult elegance and chic. In my opinion, this stylish image fully justified Selena victory in the nomination "The most fashionable girl».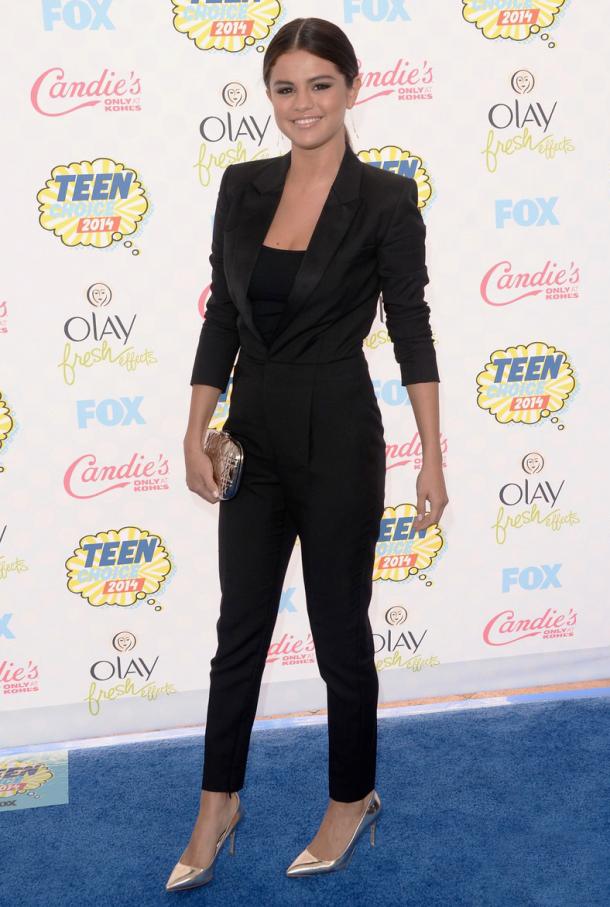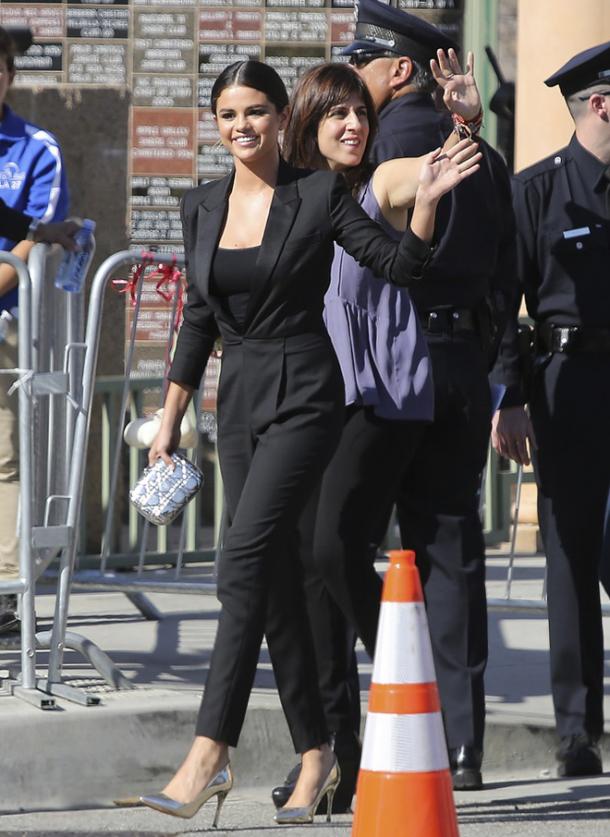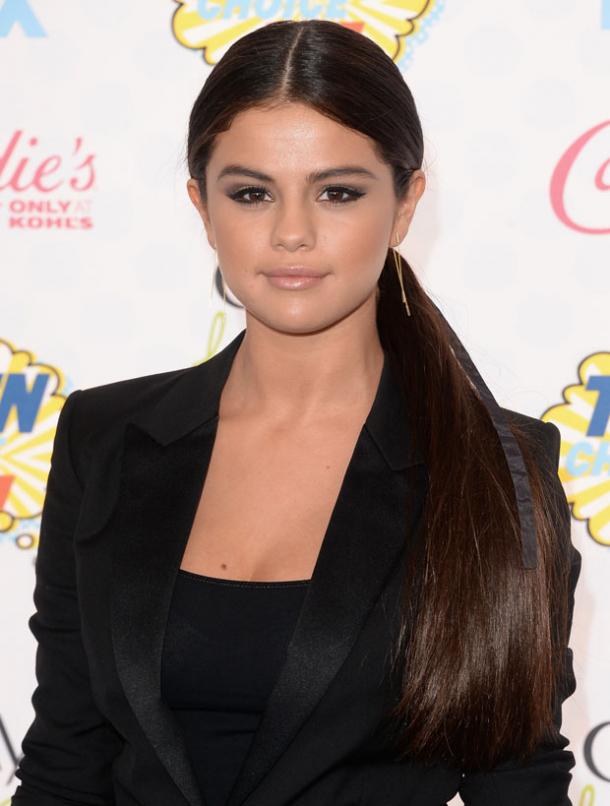 Unlike Selena, Ariana Grande was not trying to make changes in their own style and appeared at the ceremony in the usual manner - mini dress, platform shoes, branded nabivshaya nauseam hairstyle. All this even though it looks nice, but it was too like a groundhog day.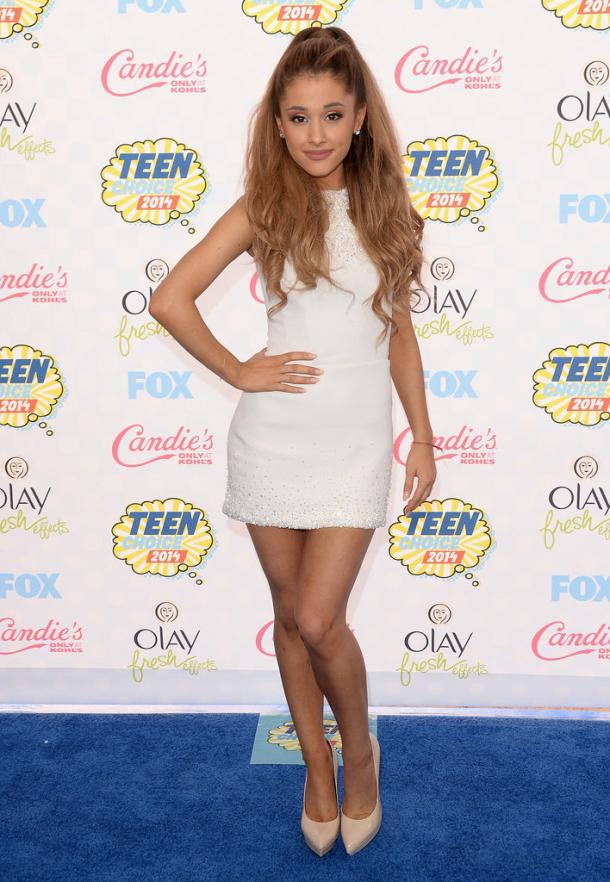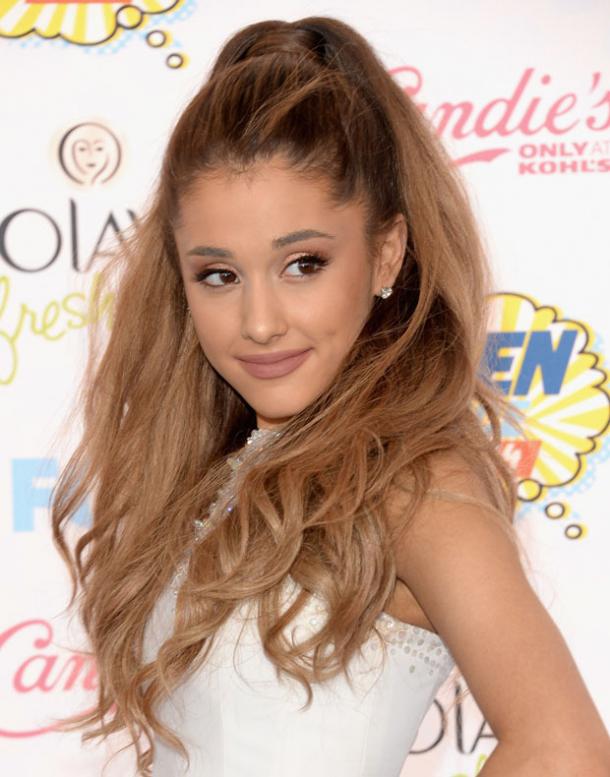 The ceremony Sarah Hyland chose to pass on the red carpet simple but spectacular dress fresh rezortnoy collection Marc Jacobs. I do not see anything extraordinary attire (dress payetochnye rarely claim to originality), but the actress successfully managed to beat it with the accessories, make-up and hairstyles and make the whole image.
The star of "Pretty Little Liars" Lucy Hale opted for a bright red satin Christian Dior with a deep neckline and black trim on the skirt. I do not really like the outfit sitting (rather small and the length of a bit short), but very much like the unexpected selection of shoes - sandals with gold studs give the image of individuality. Aria Montgomery would have approved.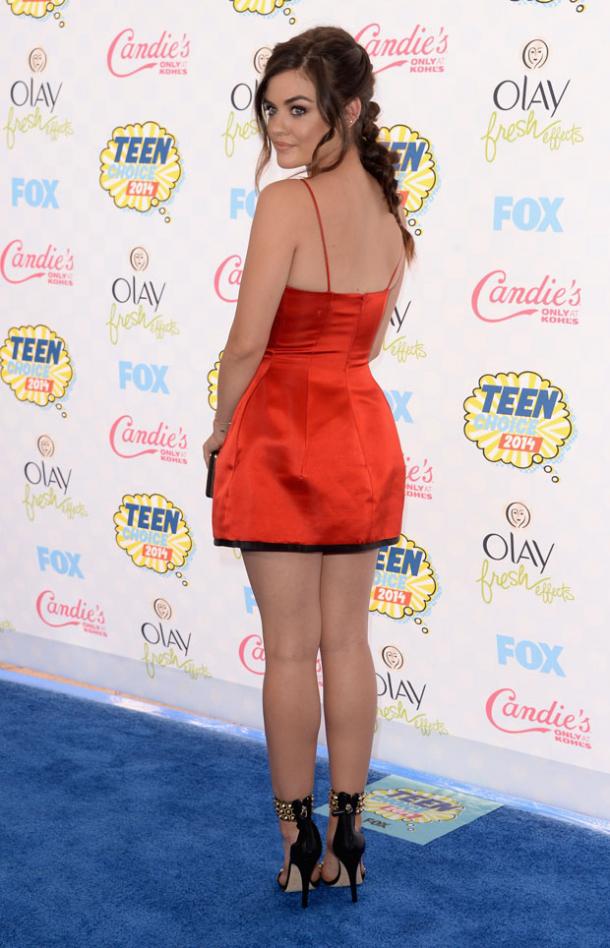 Unlike Lucy, Shay Mitchell style is very far from the style of her character in "Pretty Little Liars" - instead of ripped jeans actress chooses a pencil skirt and biker boots prefers elegant studs. The spectacular ensemble of white lace from Misha Collection is very sultry skater Shay and maroon lipstick makes way fatal.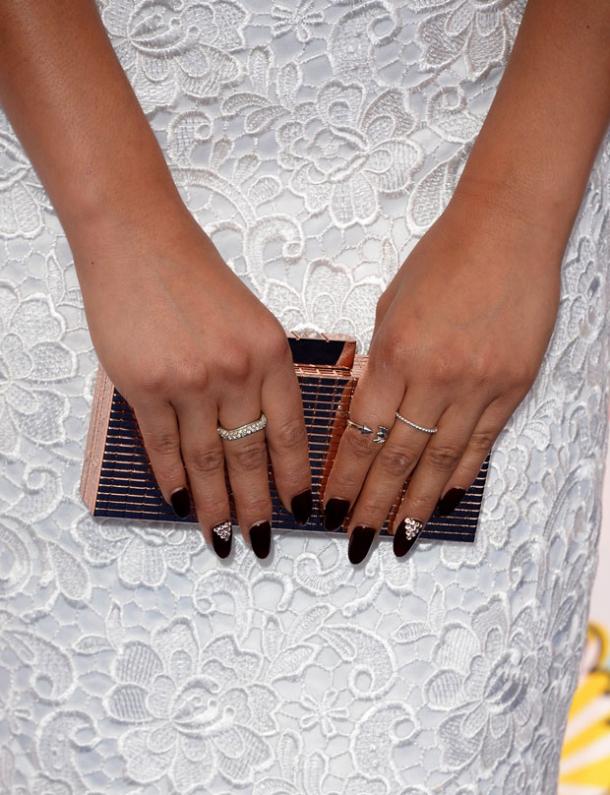 His version of the image with a shortened topom presented on our court Hilary Duff. The actress has chosen to exit clothing brands democratic Sachin & Babi and ASOS and looked in her dress is very nice, relaxed and beautiful. Active workout at the fitness club were not in vain - Qilana looks great.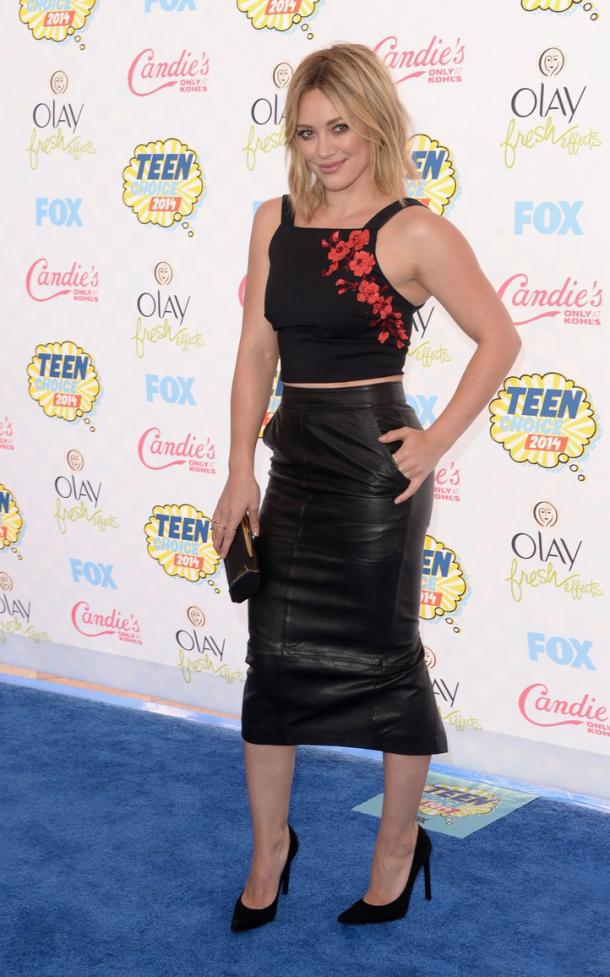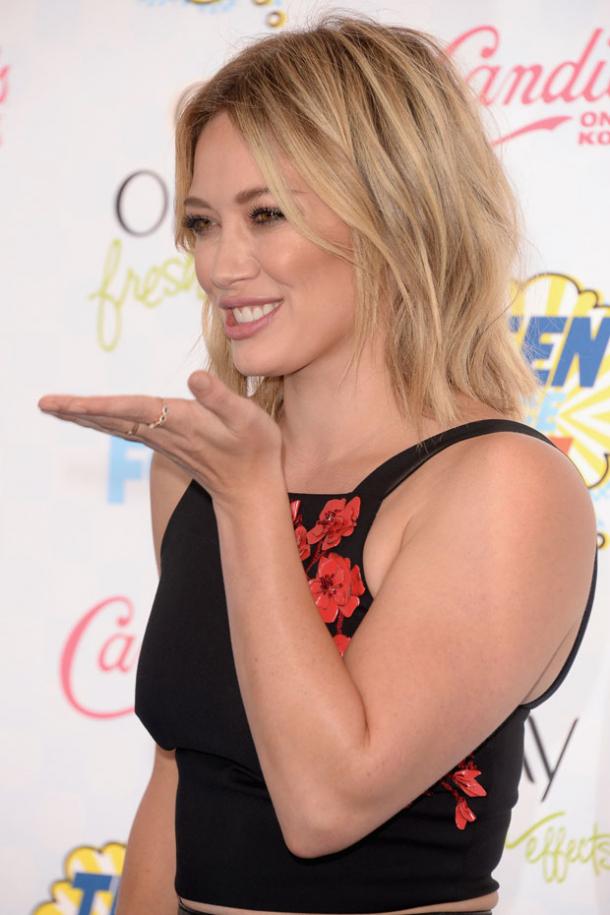 Victoria Justice appeared on the red carpet in two layers of chiffon and guipure from Rebecca Minkoff. I really like this romantic dress, but the choice of accessories leave much to be desired - snakeskin pumps are more suited to an office suit, rather than to a gentle sundress. I would wear a similar outfit with elegant sandals or light sandals - depending on the solemnity of the event.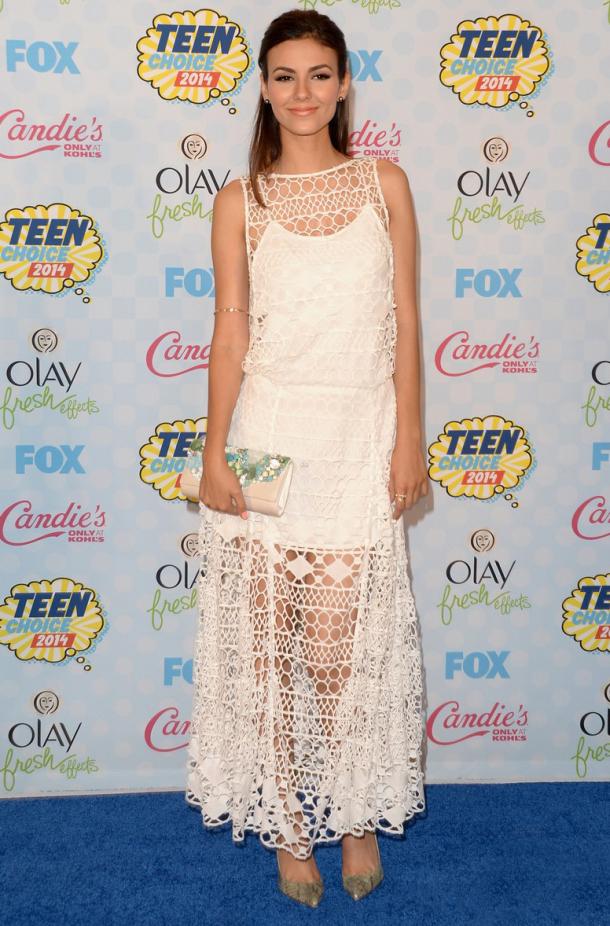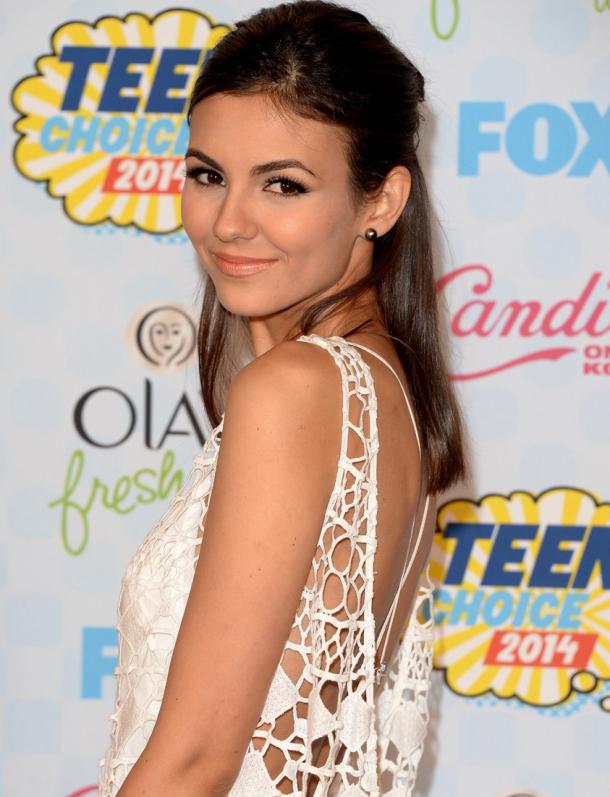 If you are not completely tired of the truncated tops, then bring to your attention the image of Jordin Sparks in the ensemble of the brand Simply Intricate. Outfit gives me mixed feelings - it seems that the singer was wrong event and gathered on the beach. Be on Jordin overalls, not the top wall in combination with trousers, such misunderstanding would not have arisen. In addition, an exotic print looks just wonderful.