We have seen illustrations Disney Princesses in a variety of images and forms. In what ways were not only artists reinterpreted the details of their images. For example, the American illustrator under the name TT Bret on his website fantasized on "change race 'Ariel, Princess Jasmine, Cinderella and other Disney beauties. Illustrator explained its decision as:
"I honestly did it just for fun. There's no political motive or any ulterior motives, I just really like the Disney Princess and I picked a few of my favorite characters, to change them and see what happens. I am sure that each race has its own beauty, and these pictures - is nothing more than a study of different races from a technical and artistic point of view »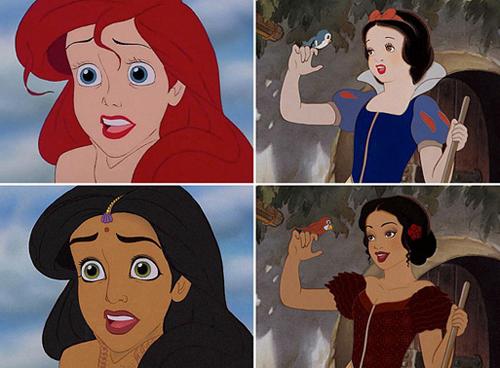 Ariel becomes an Indian: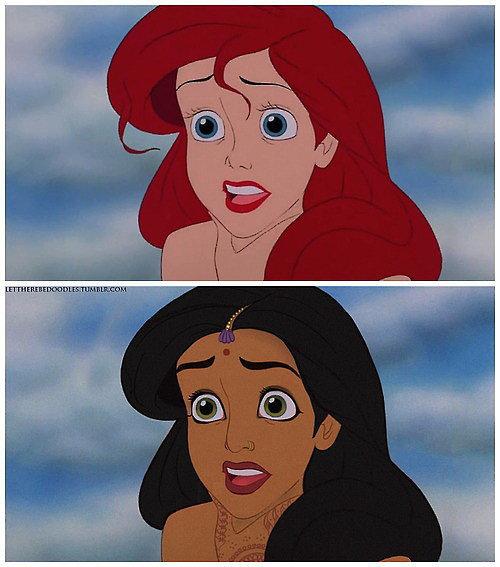 Princess Aurora becomes black girl with dreadlocks: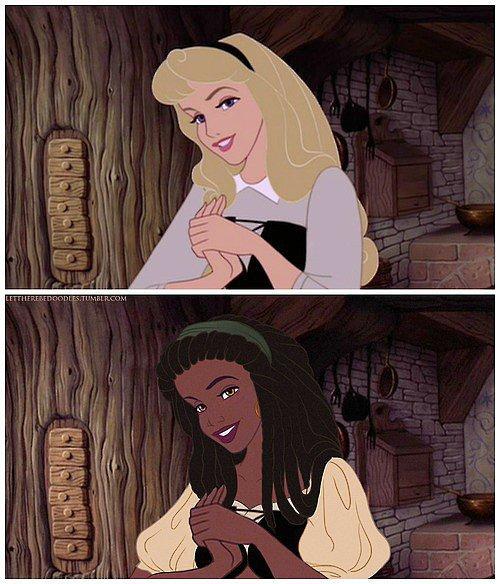 Belle turns into a girl from Arab countries: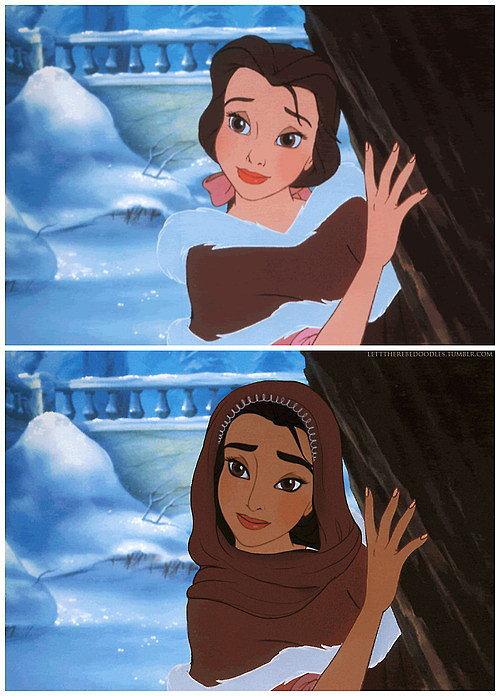 Cinderella could be a Japanese woman: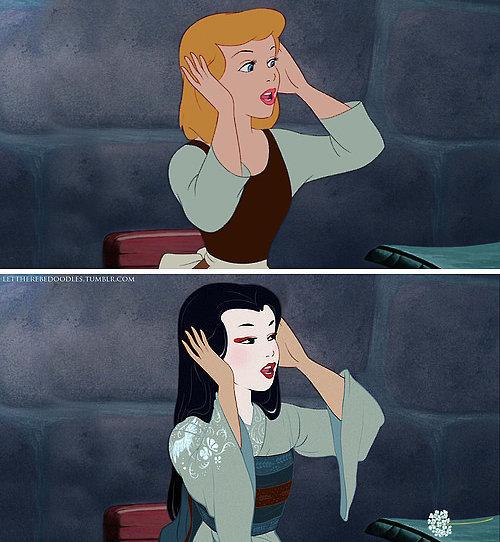 Princess Jasmine becomes a princess from Africa: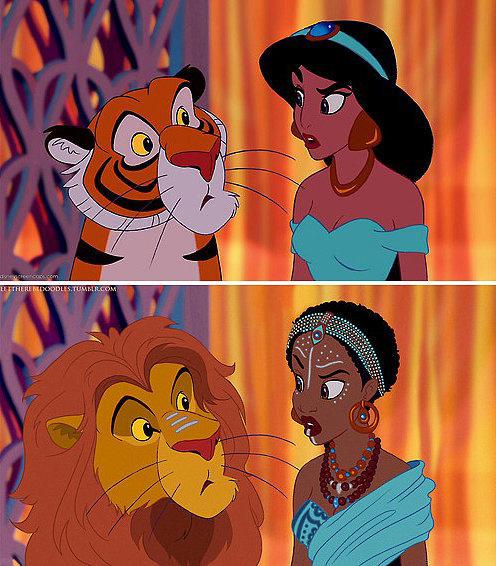 Meg from the cartoon "Hercules" looks great in the way of the Egyptian queen: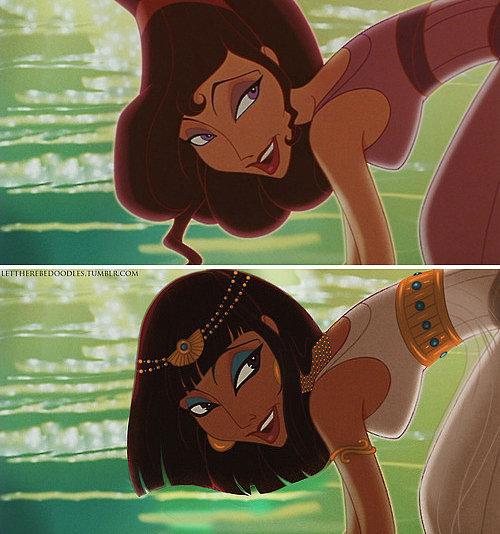 Pocahontas might look like and so ...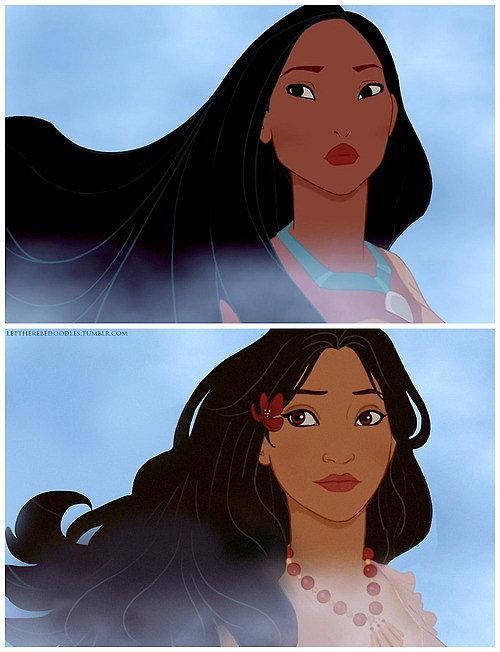 Snow White has become a Spanish lord: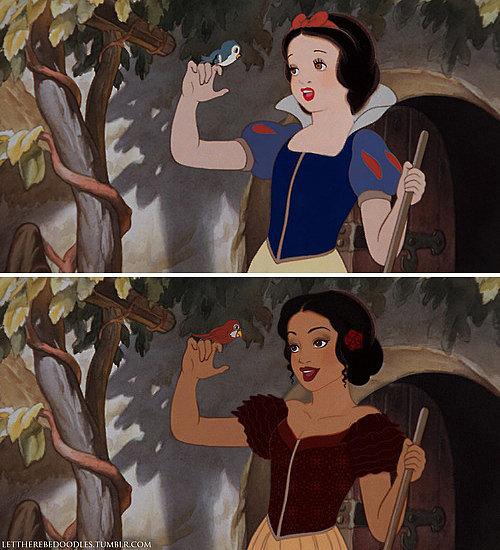 Tiana could be a Chinese woman: