Hong Tszinbao (better known as Sammo Hung Kam-Bo Sammo Hung or).
Career: Actor, Director, Producer, Screenwriter
Height: 1, 70 meters
Date of Birth: January 7, 1952 (62 years)
Place of Birth: Hong Kong, China
Genres: Action, Drama, Comedy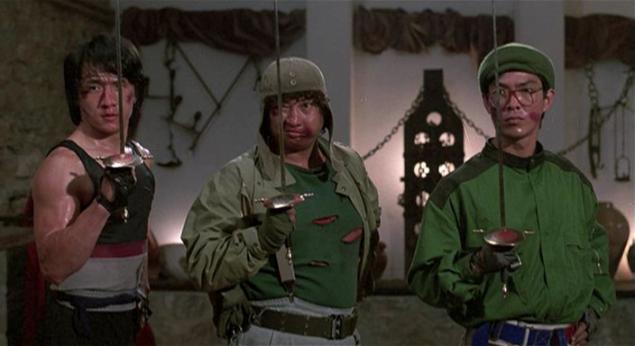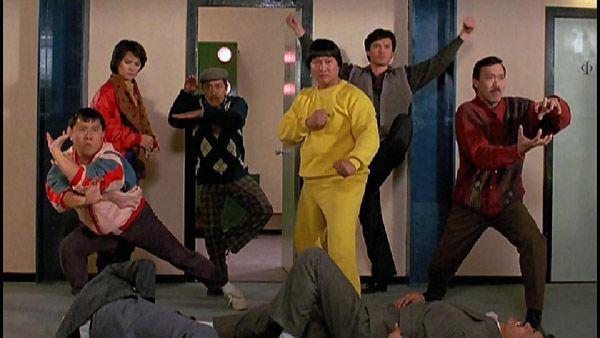 Grandfather, in order to save his grandson from the influence of the streets, I define it in school. But ordinary school Hung he strongly disliked. Therefore, on the advice of his friends ("maybe even something there to learn"), my grandfather decided to send the boy to school Beijing Opera - "Beijing Academy of the Opera." Thus in 1960, when the Kam-Bo was only eight years old, he was sent to study at the Academy.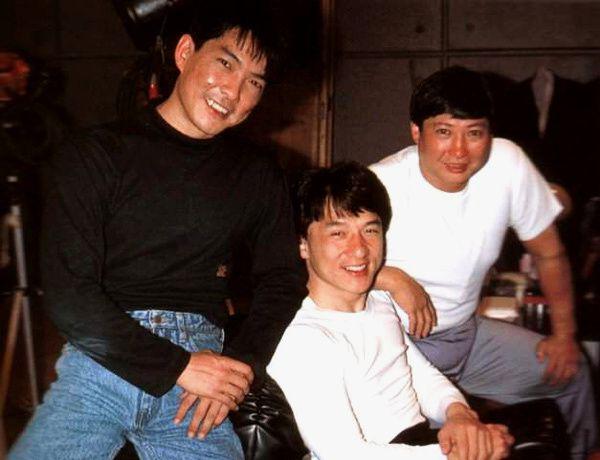 The group got up before dark and worked until noon, before the boys finally allowed to go to the toilet. After a modest lunch students trained to sunset, and after they had to deal with the housework until almost midnight.
However, the school has grown a whole galaxy of world stars Chinese - such as Jackie Chan, Yuen Biao, Sammo Hung, Yuen Corey and others.
In the drama "Painted Face" Sammo, by his own admission, deliberately romanticized theatrical environment, that cruelty is not to shock the audience.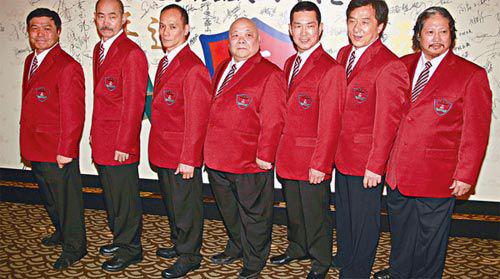 Many testified (especially Jackie Chan), that in his youth Hung was a real tyrant.
By the early '70s, it became clear that the Academy began to lose money, so Hung left school to try his luck in the film business, which experienced an incredible boom in popularity of Bruce Lee.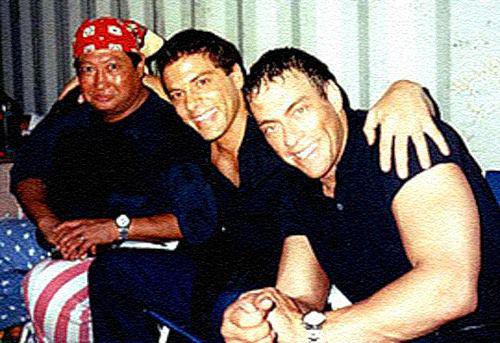 Hung before the rest of his colleagues rose to a high position in the industry with martial arts films.
Another eleven years, he starred in "Education of love» (Education of Love). This was followed by a typical actor's story - supporting actor and stunt work, until, finally, he has not made a big breakthrough.
Hung took his stage name Sammo - was the name of a popular cartoon character thick. This character's head sticking out three hairs (three hairs in Cantonese "Am mo"). Once Hung told his fellow stunt that he was born on his head were three hairs. Since then, they called him not only as Sammo.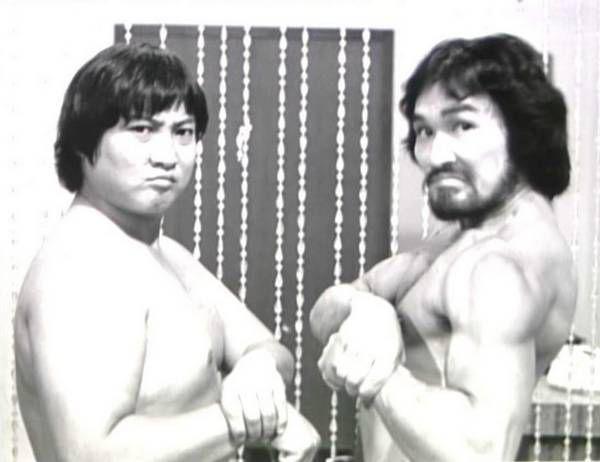 In 1971, the famous studio Golden Harvest invited him to take responsibility for the formulation of action scenes in the movie "The Fast Sword» (The Fast Sword). This was the beginning of a fruitful cooperation between Sammo Hung and Golden Harvest.
Job summit at Golden Harvest lasted eighteen years, cooperation has been terminated due to personal conflicts only in 1989.
By 1978, Hung was so huge influence in the cinema of Hong Kong (he and his stunt team were considered the best in the business), I was able to establish just three production companies - «Gar Bo», «Boho» and «Bojon».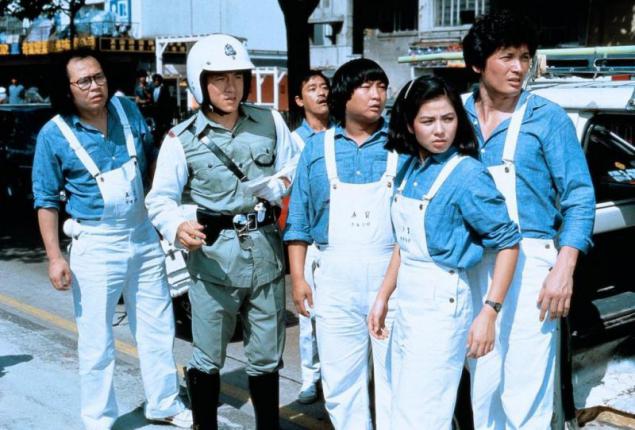 In the early '80s Sammo encountered in the bar with his old "brother" at the Academy of Jackie Chan. Earlier Hung Chan helped by the end of the '70s, when Jackie finally managed to find a stable job.
Teaming up with another brother at the Academy, Yuen Biao, the three made the film "Winners and Sinners» (Winners and Sinners) (1983), which became a huge hit and revived the genre of martial arts.
Trio Hung, Chan and Yuen, known as the "Three Brothers", continued to star in a series of films superuspeshnyh mid-80s, including "Operation" A »(Project A) - 1983 and" My Lucky Star »(My Lucky Stars) - 1985 .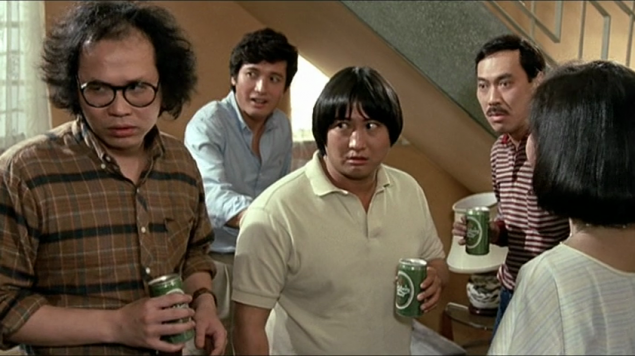 Hung moved to the US in 1998 to work on the short-lived TV series Martial Law.
Unfortunately, after some time, the rating of the series began to fall, then Sammo returned to Hong Kong.
He was lucky to work with Bruce (he fights with him in the opening scene in "Enter the Dragon» (Enter the Dragon), and together they put the "Game of death» (Game of Death). He speaks about his comparison with Bruce ironic, but at the the same time, kept at a respectful distance from the cinema myth called "Bruce Lee».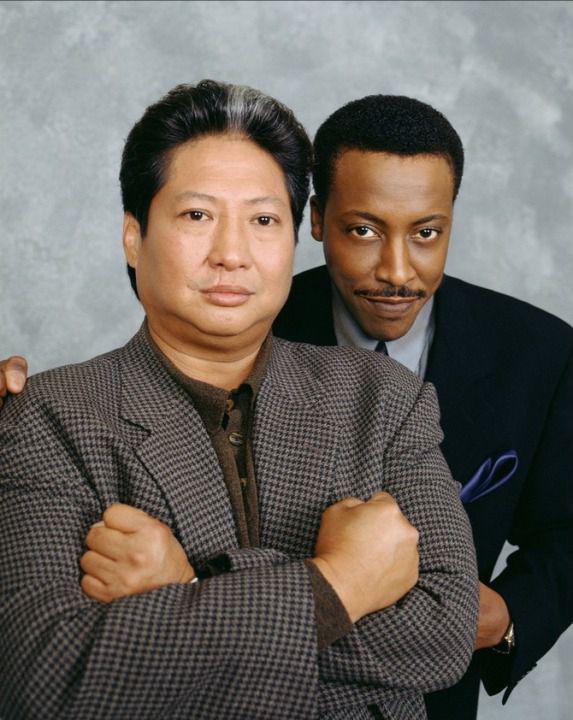 Sammo not only the "pulls people" - many actors are obliged to him for his appearance in the Hong Kong film industry. Among them, Yuen Biao, Richard Norton, Cynthia Rothrock and countless local stars.
Sammo Hung is now one of the most influential people in Hong Kong cinema. The well-known actor, director, producer, screenwriter, director and unrivaled stunt action scenes, he began his way up from the bottom and tried every profession in the movie before taking the current situation in the movie business. Recognizable, but not very well known abroad Hung - a key figure in many cinematic trends of Hong Kong. He - is the secret power behind the success of many local movie stars, including Jackie Chan.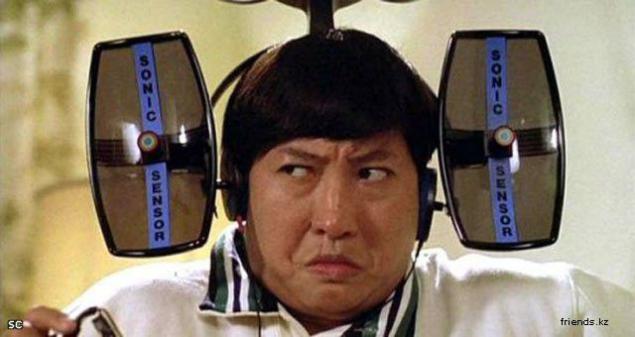 In the 1980s, Sammo Hung played an important role in the creation of the genre Jiang Shi - vampire movie - Chinese equivalent to Western vampires. Two landmark film, "Meeting with bringing» (Spooky Kind) - 1980 and "Dead and deadly" - 1982. These films represent the fusion of Chinese folklore with special effects and kung fu.
Hung also revived a subgenre of kung fu films by women. This "Yes, ma'am" - 1985, and «The Owl VS Bumbo» - 1984. In the latter first appeared star Michelle Yeoh and with Cynthia Rothrock.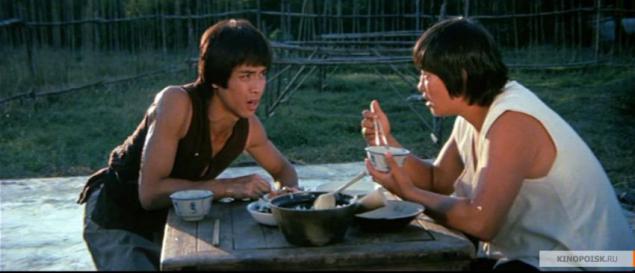 Sammo Hung is now re-married to actress Sino-Australian-born Joyce Godentsi (Miss Hong Kong '86). Sammo loves his wife and family. He has three sons and a daughter: Timmy Hung (b. 1974), Jimmy Hung (b. 1977), Sammy Hung (b. 1979) and Stephanie Hung (b. 1983). He - very helpful and kind person.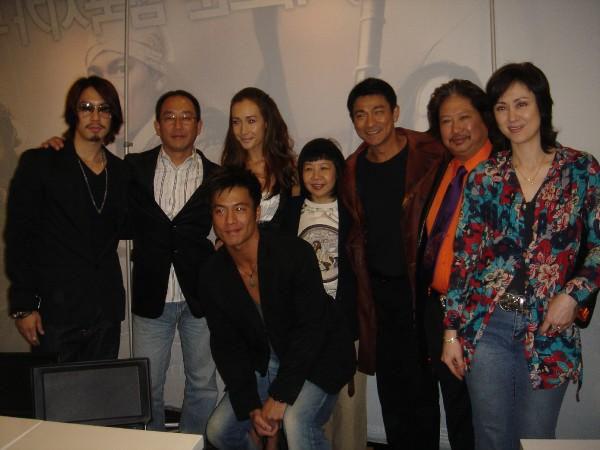 Hung starred in 75 and worked on more than 230 films. Repeatedly awarded the prize "Golden Horse". Sammo Hung is very fond of animals, especially dogs. In his spare time he goes fishing, playing golf and busy with his many pets.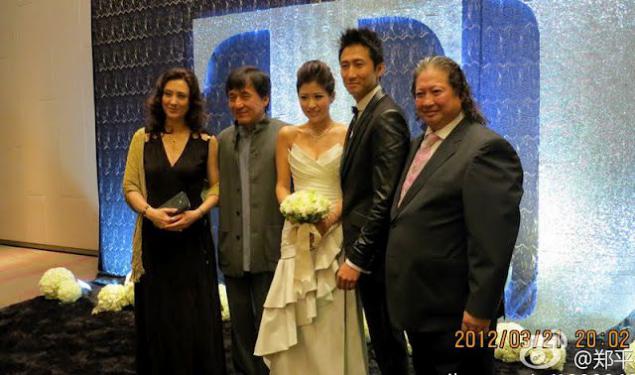 August 5, 2009 Sammo Hung felt ill during filming in Guangdong Foshan. He was admitted to the hospital, where he spent a heart operation. Sammo lost weight, toned down his love of cigars and regulate the duration of the filming. Work did not leave.