Actress Naomi Watts has appeared on the cover of the September issue of Town & Country. Also the star appeared in a glamorous photo shoot that had known photographer Victor Demarchelier (the youngest son of the legendary French photographer Patrick Demarchelier). In an interview with reporters edition 45-year-old told Naomi that is ready to go under the surgeon's knife, and why has agreed to star in the sequel "divergents».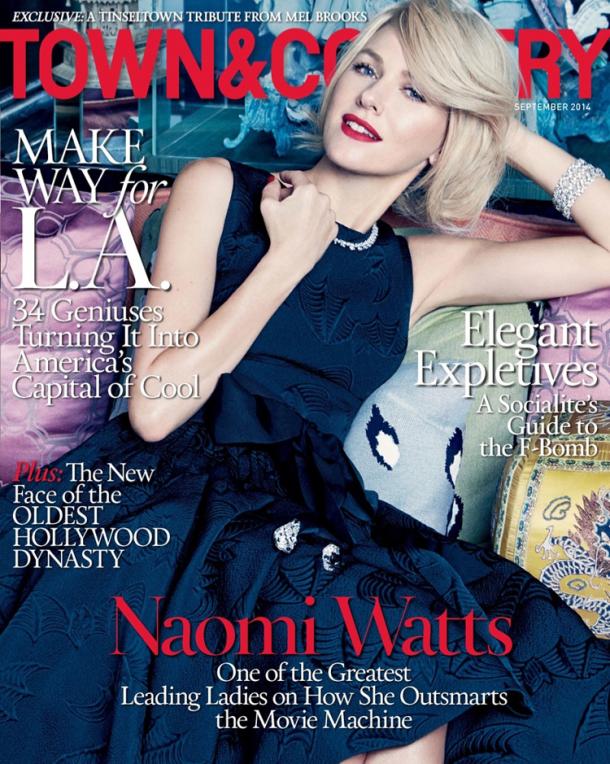 Naomi Watts on the cover of Town & Country
About Plastic Surgery:
"I just follow your feelings. You start to think constantly about it, when you live in a city where plastic surgery is so popular. Sometimes I feel proud of what I look like this in my years, and without any plastics. But most of all I look in the mirror and think something should do with myself »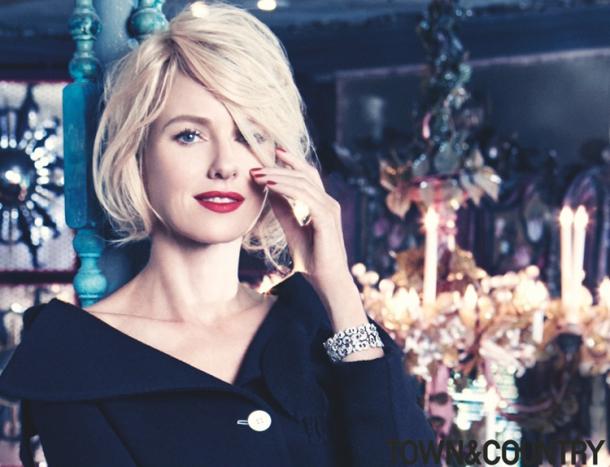 Naomi Watts in a photo shoot for Town & Country
On the role in the continuation of "divergents»:
"I'd rather play a small but distinctive, memorable role than naive to believe that only worthy main».
Despite the fact that Watts has long appeared in films, she still hates auditions and castings:
"I was always very worried and hate yourself in a situation where you are testing. If I feel calm, I can be myself. But if not, try to please »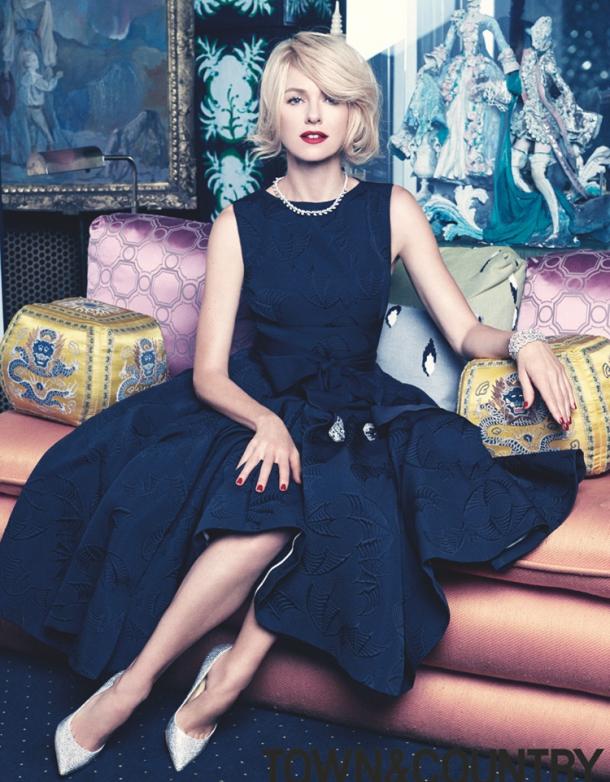 Naomi Watts in a photo shoot for Town & Country