They did this in order to teach the 3D-printer to continue printing, risen because of a failure or error. A team of students Massachuseskogo University of Technology (MIT) moditsifirovala Soliodoodle 3D printer with an inexpensive ($ 26) laser and a webcam for $ 30.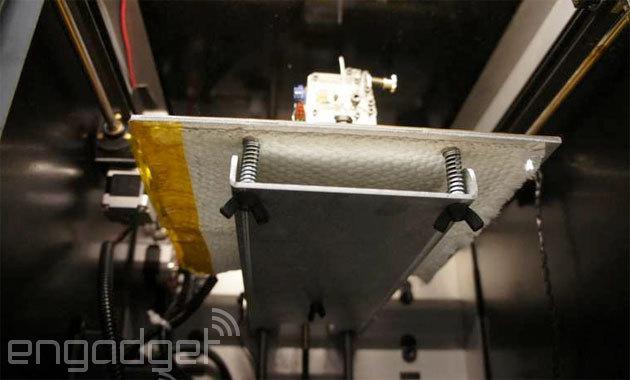 Laser, attached to the print head, translucent space to monitor the presence of elevations above the print layer. Webcam captures changes the trajectory of the beam, and the computer simulates the subject in print.
This can be considered in an integrated 3D-printer OTC, but also allows you to print out the technology already existing objects or complete the interrupted printing operation.
Unfortunately,
writes
Engadget, students do not have plans to transform its early development a commercial scanner. However, it can be expected that such devices will be in the new generation of 3D-printers.
Source:
habrahabr.ru/post/231073/