I shall warn a spectacle not very good, sorry for the cow.
Amateur Photographer Chris Geddes says that it all started peacefully. After a short walk around the zoo,
where there were traditional cells and several spacious enclosures, visitors immersed in six buses
 - Began a tour through the park. "On the way we saw lions and tigers, which are mostly slept in the shade of trees next to the road.
But 20 minutes later buses formed a ring in the open field, we were joined by several jeeps park staff.
There is no doubt that this event is expected, because a group of five tigers immediately emerged from the bushes. " Predators immediately threw live chickens and pheasants, and they quickly settle accounts with them. What happened next,
was absolutely neozhidanno.K feeding areas drove truck and threw tigers live cow.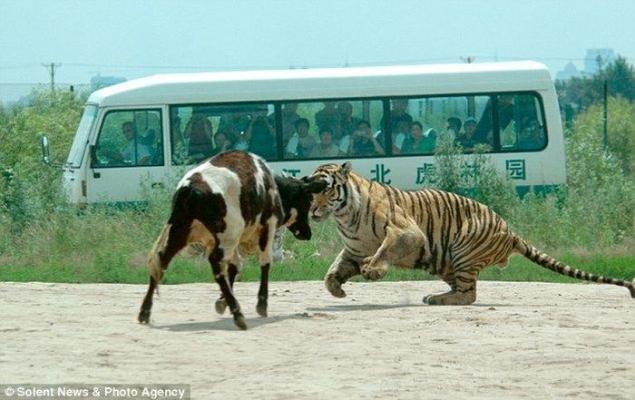 The poor animal made several attempts to defense.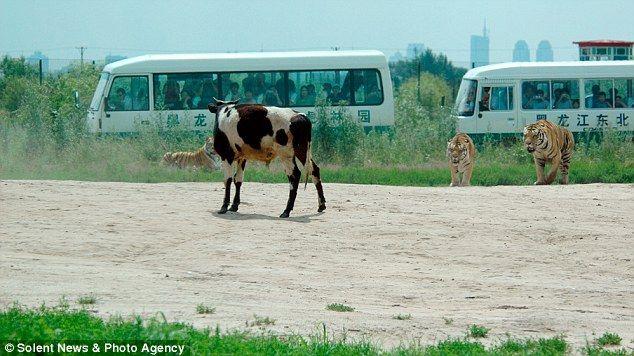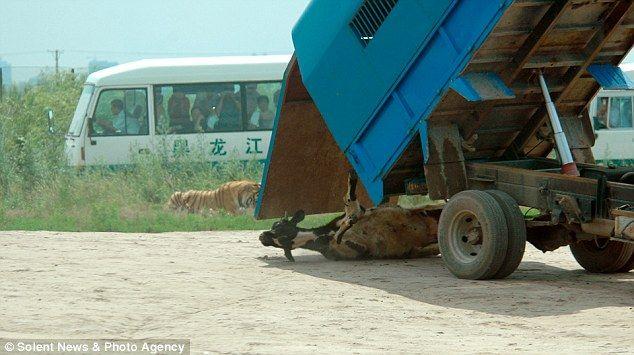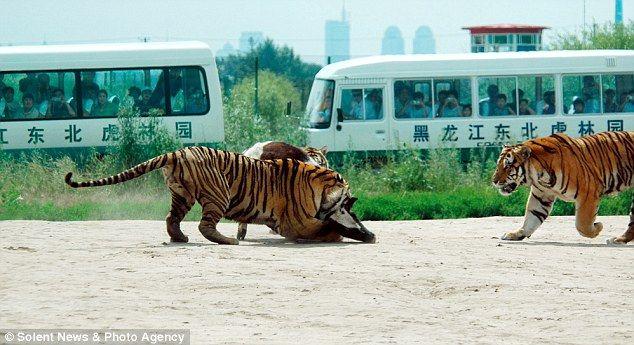 "Two other cats joined the feast. I could not believe my eyes. "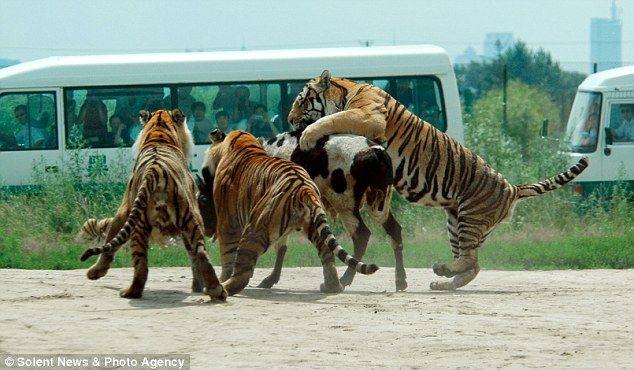 When Chris left the park with a friend, they noticed a "menu" with prices different animals that can be thrown alive tigers at the personal request of tourists. Chickens were available for only £ 3.50, while the cow was offered for £ 130.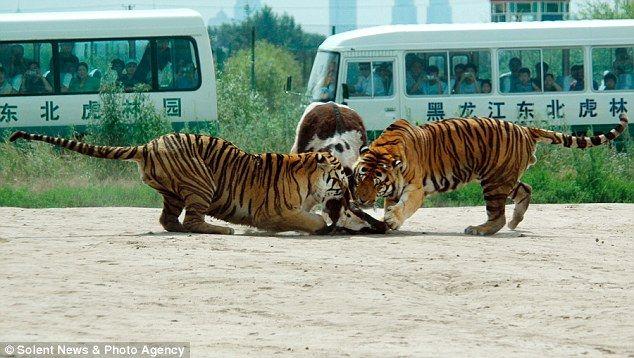 via radulova