It's about more exotic youth subculture - Muslim punk rock ...
Writer Michael Muhammad Knight (Michael Muhammad Knight) in his novel about Muslim punks in Buffalo home,
New York, coined a new concept - "taqwacore" (Takvakor). The first copies issued Knight himself,
it was a real samizdat novel, he later became widespread, his company released large quantities Autonomedia.
The novel won the sympathy of readers and that he actually invented began to take real shape.
I began to develop the genre of the so-called Muslim punk rock.
Speech `` The Hell`` in Boston.
Shahedzhahan Khan, leader of `` The Kominas``.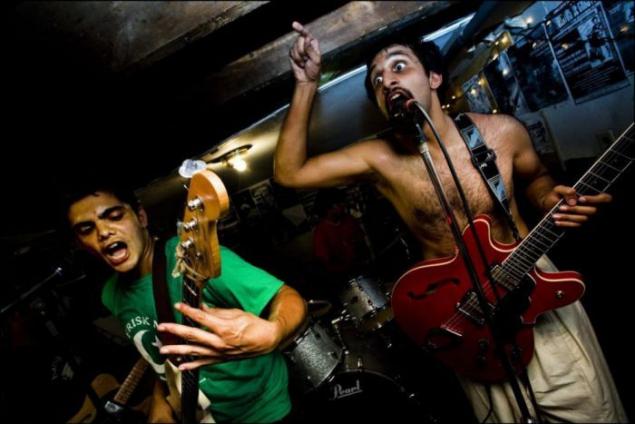 Michael Muhammad Knight in a trolley for products during 2007.
Takvatura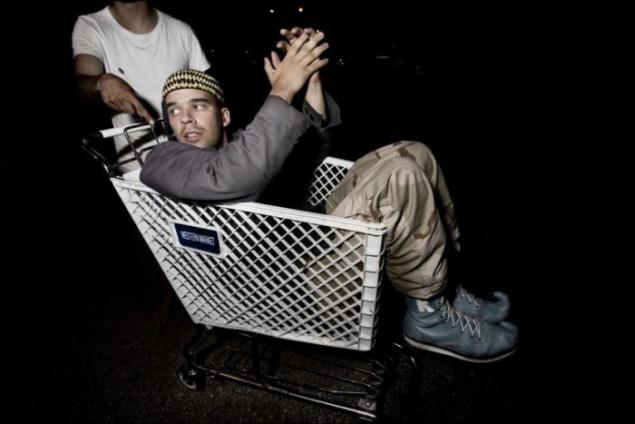 Bus Taqwa on prakovke next to the mosque of the Islamic Center in Toledo, Ohio.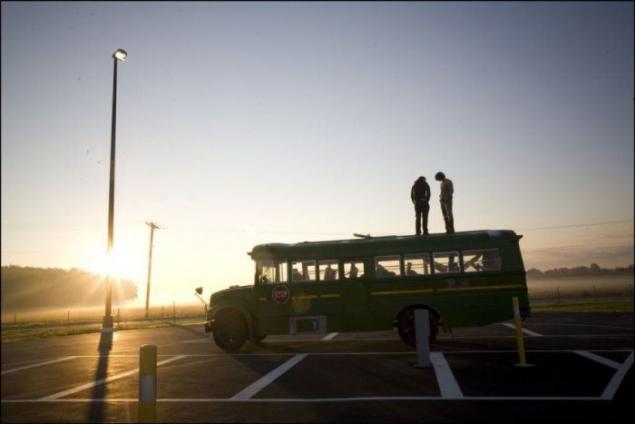 Unknown girl hides her face.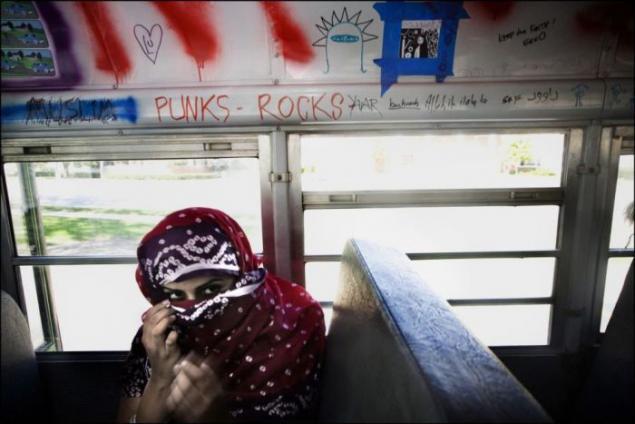 Omar Waqar now plays in the `` Starmust``.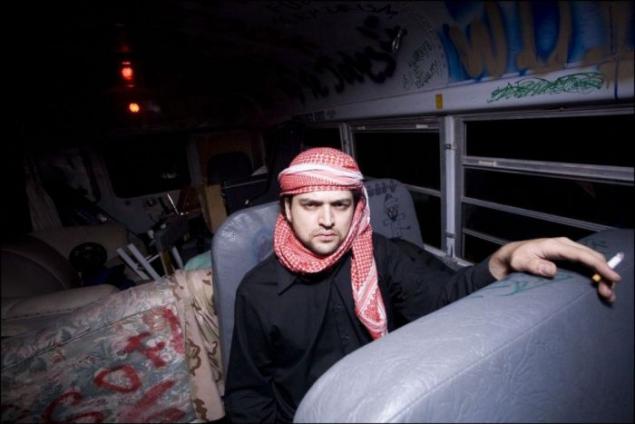 The poster shows a Muslim punk rock in one of the clubs.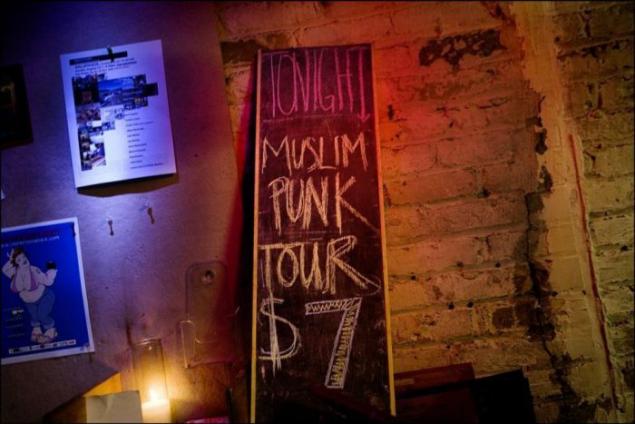 MC Prop Anon