Skalka patterned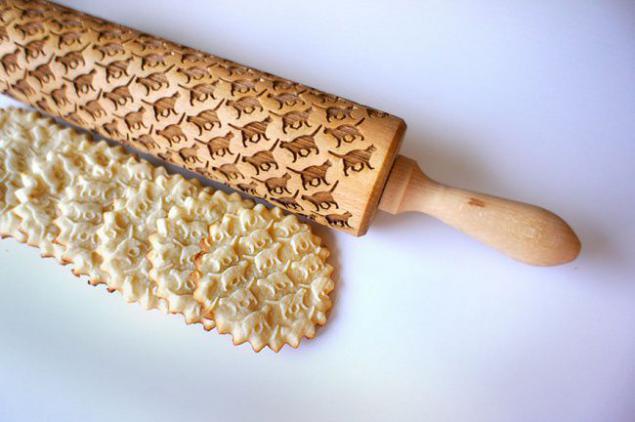 The designer from Poland Zuzia Kozerska big fellow - with the help of laser engraving she came up to put on a traditional instrument of the household, that is the rolling pin, the various drawings. Cakes, flour and pasta can now do with geometric, animal, vegetable, and any other patterns.
Lamp-cloud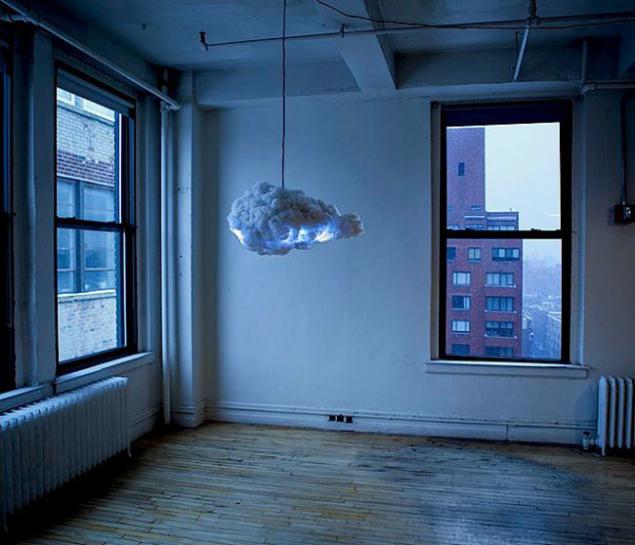 Thanks to designer Richard Clarkson is now in an apartment, you can "settle" their own cloud. And it is not easy, but stormy. This unusual design lapmy with built speaker system will allow to enjoy the view of a thunderstorm cloud, but without a single drop of rain.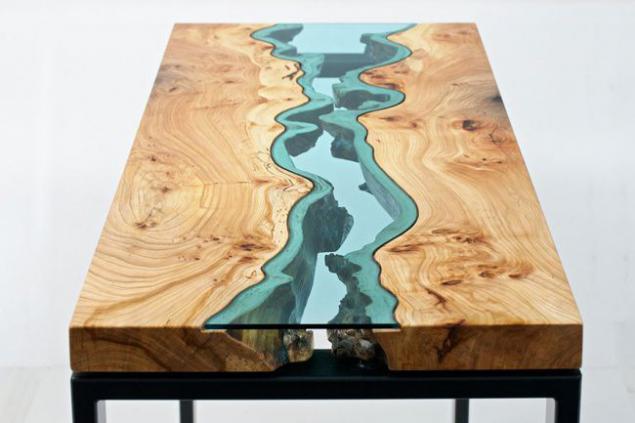 The river flows through the table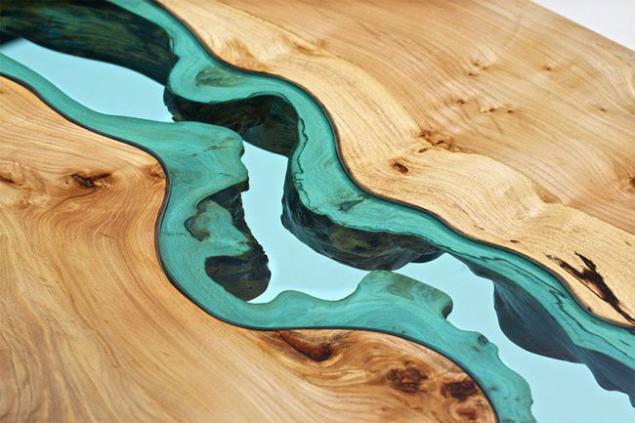 Artist and furniture designer Greg Klassen has created here is a stylish table through which the river flows. The perfect combination of nature and industrial forms.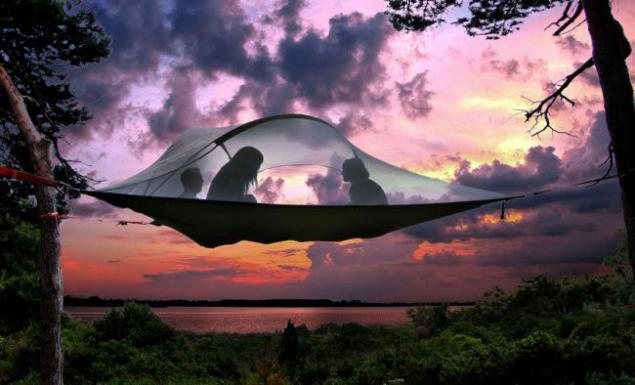 Aerial tent
No, it's not a picnic aliens on Earth and actually existing tent, which invented and implemented the designer Alex Shirley-Smith. It is attached to the trunks of trees, which solves the problem of camping on an uneven surface. And the view from the tent stunning.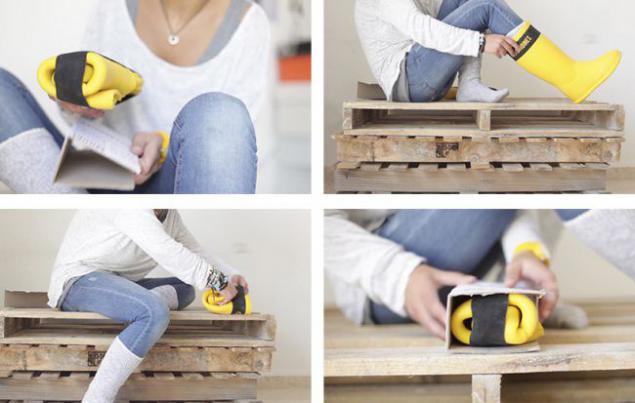 Rubber boots that fit in a handbag
Fear of being caught downpour spodvigla Estel Alcaraz - designer from Barcelona - the creation of a unique concept of waterproof shoes, which folded occupies one fifth of the base size. All the matter in the material - Sardines boots made of high ductility cast thermoplastic polyurethane, which is recyclable.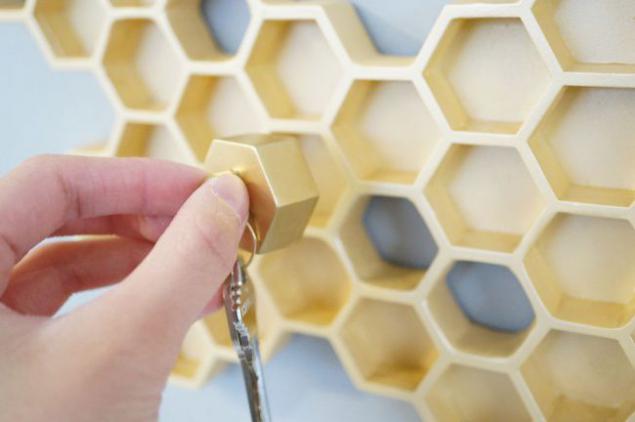 Shirt Tetris
Designer Marc Kerger invented Shirt tertris had dreamed since childhood. Works on conventional batteries. The cool solution for games with the kids and yourself.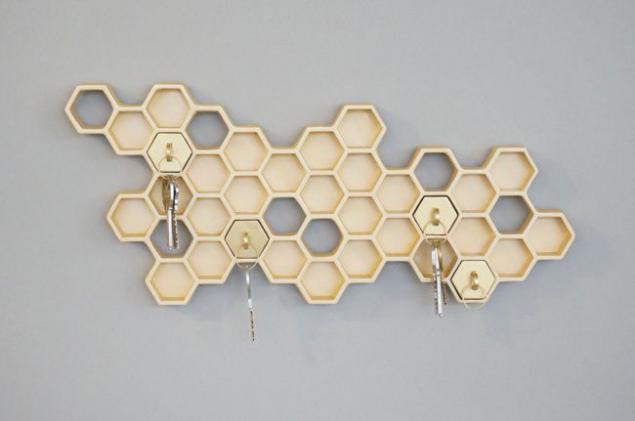 Honey I'm Home!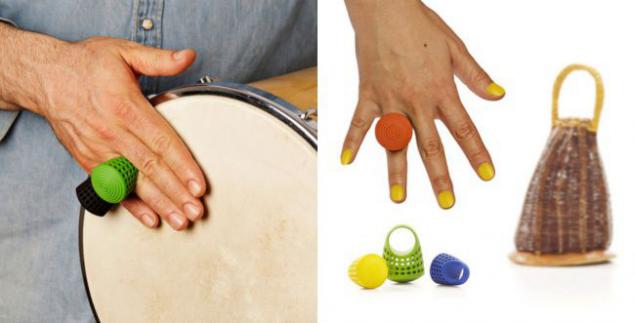 Wallets, beat-known English phrase «Honey, I'm Home!» (Honey, I'm home!), Designers have come up with Malorie Pangilinan and Luz Cabrera. "Honeycomb", where the cells are filled as the return of family members when one takes the free hexagon keychain, very cool symbolize family.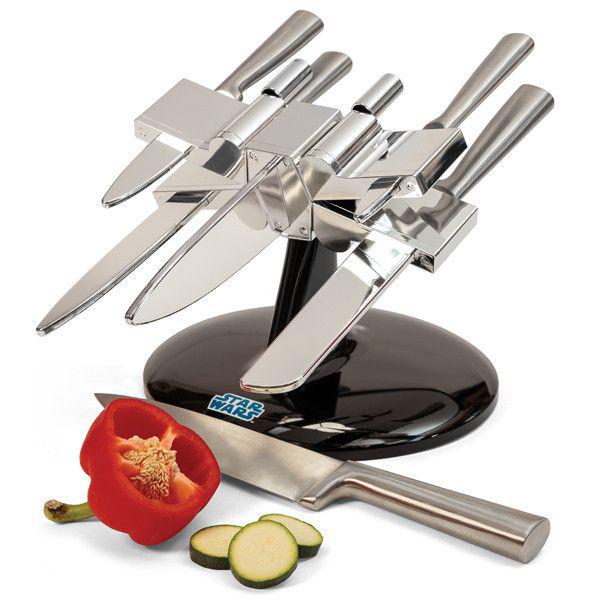 Sound rings
Dutch designer Michiel Cornelissen invented such sound rings, which will be very useful to all those who are engaged in music, playing drums and not only. Rings, by the way, are printed on the 3D-printer.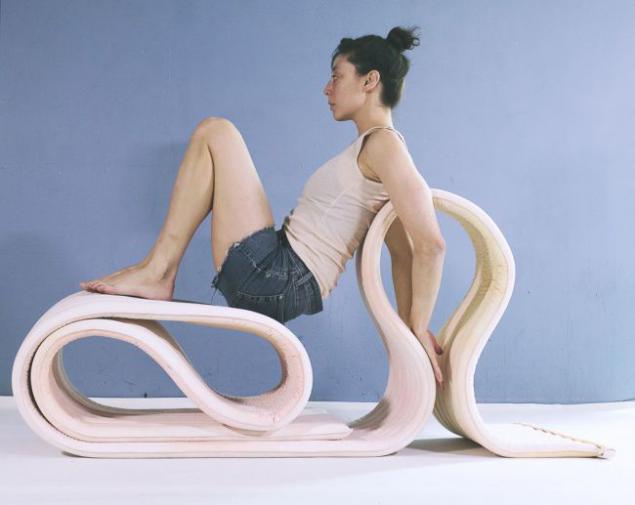 Stands for knives in the form of a starship
Designers Studio The Fowndry cheered chefs and aficionados of the saga "Star Wars", creating a stand for knives, stylized spaceship. God be with you strength.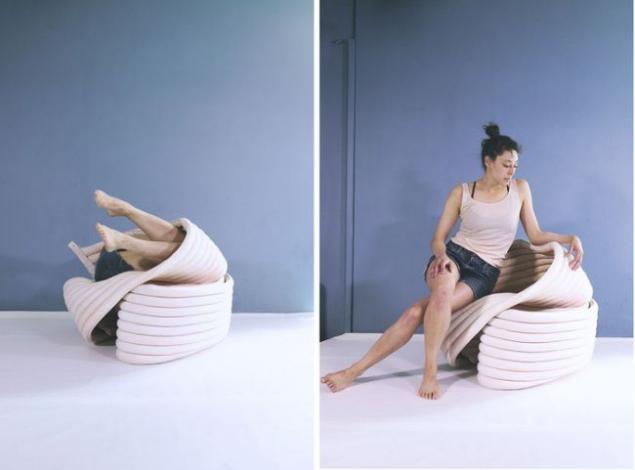 Mobius loop
Six-meter ribbed ribbon «The Body» easily folds into any configuration and take any shape. Author of the product, the Finnish designer Kirsi Enkovaara, says the tape comfortably used as a thick mat, shape of her cozy "nest", a small chair or lounger. And it is easy to store.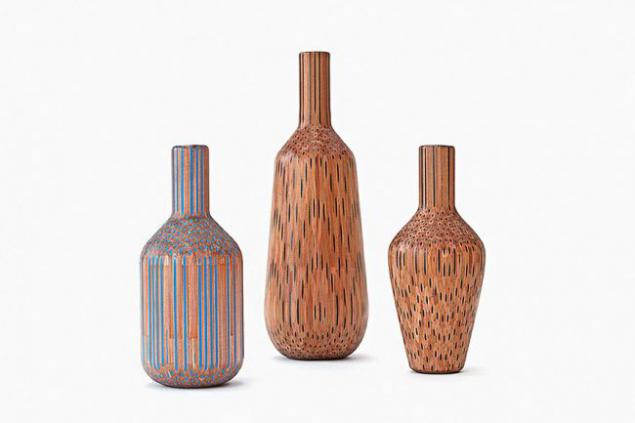 Mug with basketball hoop
Mug with a basketball hoop that will appeal to both kids and adults invented 9-year-old schoolboy, who knows a lot about the games while eating.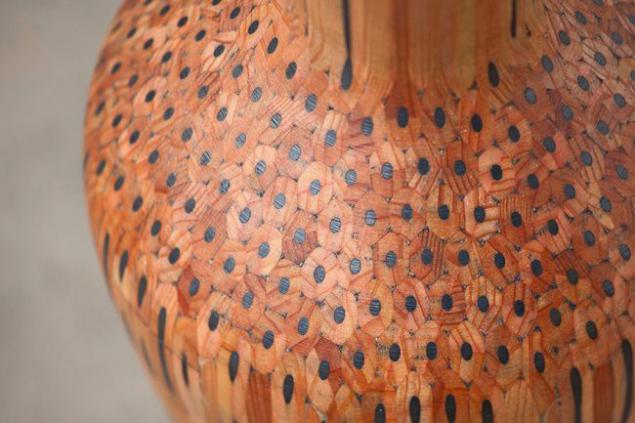 Vase of pencils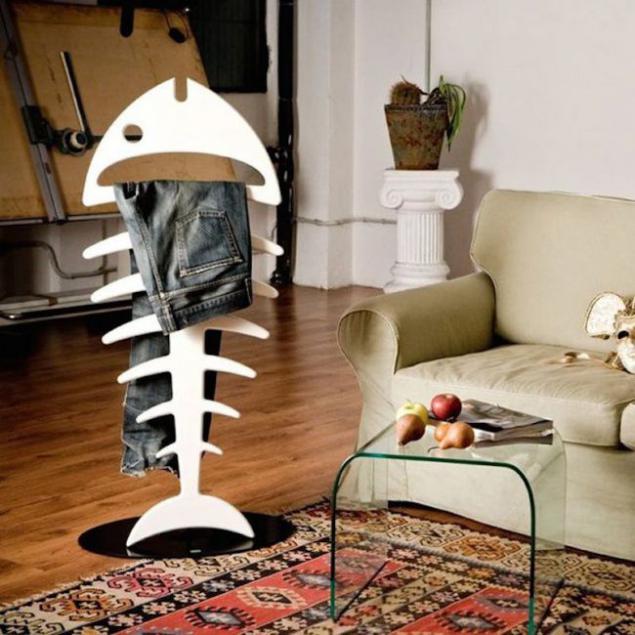 It seems that this ordinary vase. But primotrites - they are made of pencils. Invented them to do in the studio Markunpoika - first pencils are glued to each other, then they are treated in a special machine, to give them the desired shape. In conclusion, vases grind until smooth, polished and coated with clear lacquer.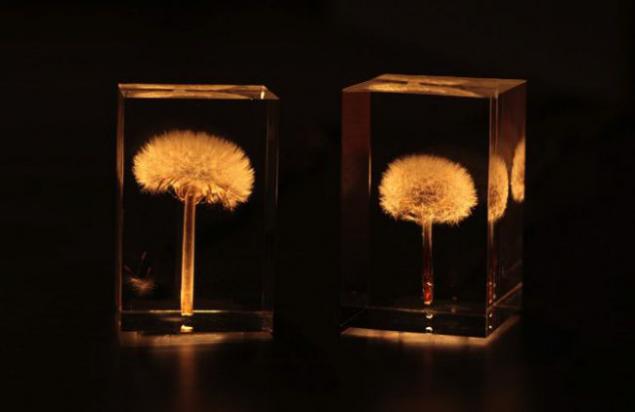 Hanger-fish
Designers have come up with the jaunty hanger shaped skeleton fish. It can be used to hang ties, shirts, pants and jackets, and other items of clothing. Agree, not every day you meet.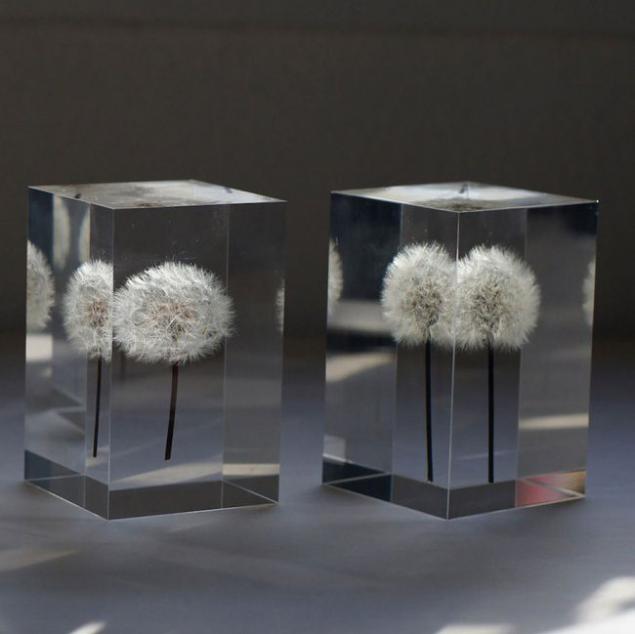 Lamp-dandelion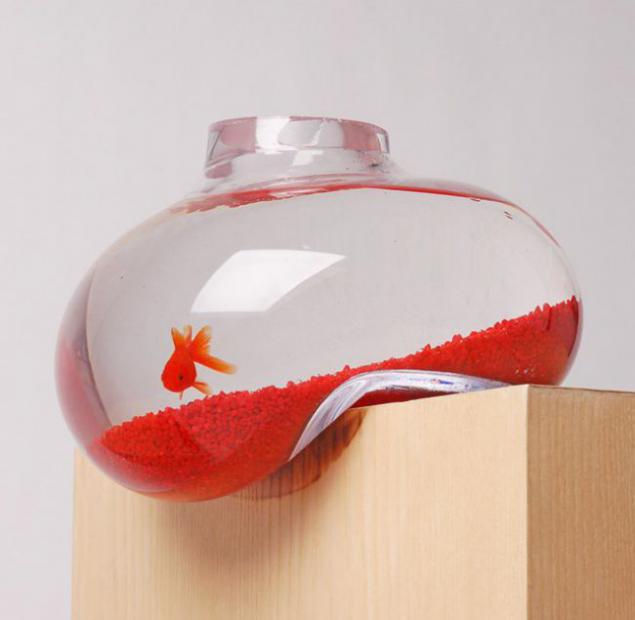 Artist and designer Takao Inoue dandelions so inspired that I decided to make them into lamps. Flowers are placed in a special acrylic blocks and are highlighted below.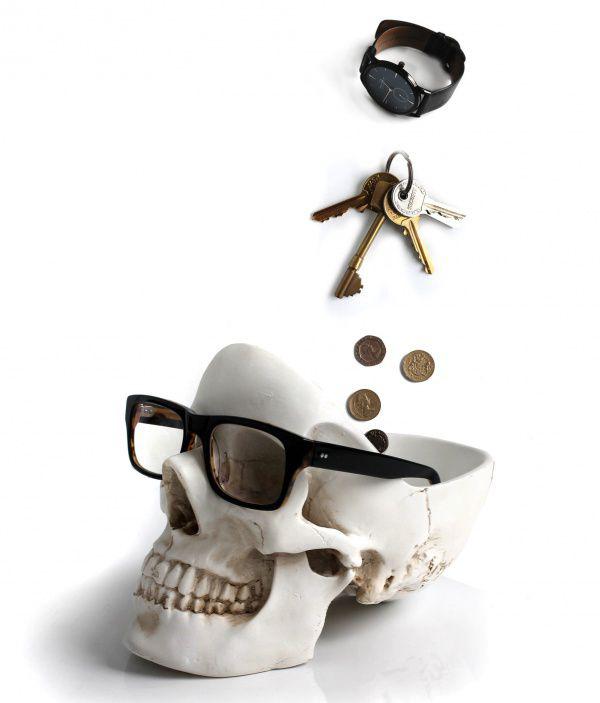 Aquarium
At the aquarium, which was invented in the studio, Psalt Design want to watch even more than the goldfish in it.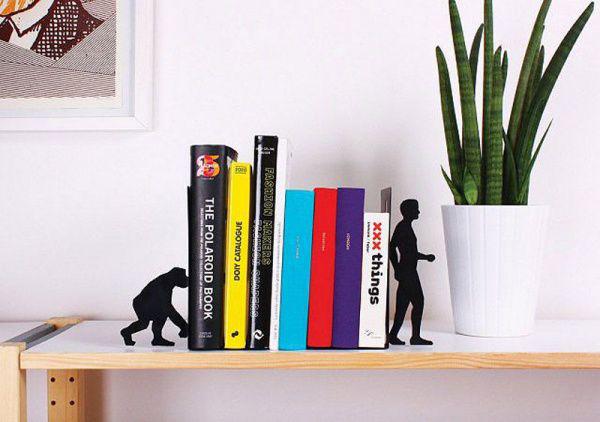 Organizer for accessories "Skull»
Keys, glasses, phone, clock, detail and content can be stored in pockets ... turtles! At least, so say the designers Suck UK, who came up with this wonderful accessory.
--img24--
Bookends "Evolution»
Bookends with meaning: the more you read, the more will advance in the process of evolution. Invented in the studio Doiy.
--img25--
Source:
www.fresher.ru