Santorini volcano, which made adjustments to the story (Greece)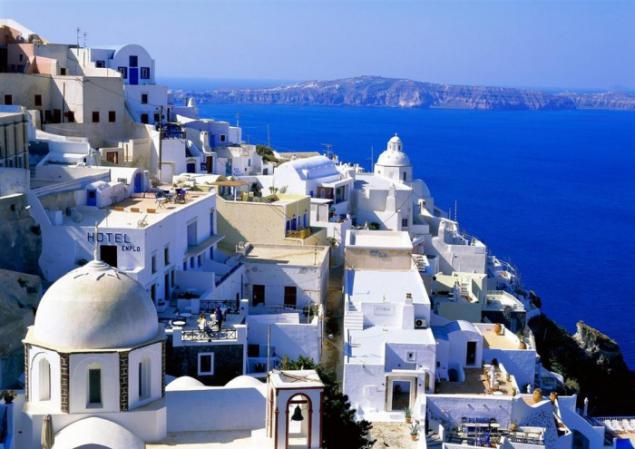 Santorini went down in history as the volcano eruption which was one of the most powerful and deadly that has ever happened on this planet. Moreover, many historians are inclined to believe that it was Santorini has made significant adjustments to the development of human
It happened more than three thousand years ago on the island of Tyre, which has another name - Fira, when accumulated over a long time in the crater of the volcano hot lava and gases, breaking strength of the rock, with great force broke the surface, lifting the mass of ash to forty kilometers height. By the force of the eruption, which amounted to seven balls, Santorini failed three times to beat the eruption of Krakatoa.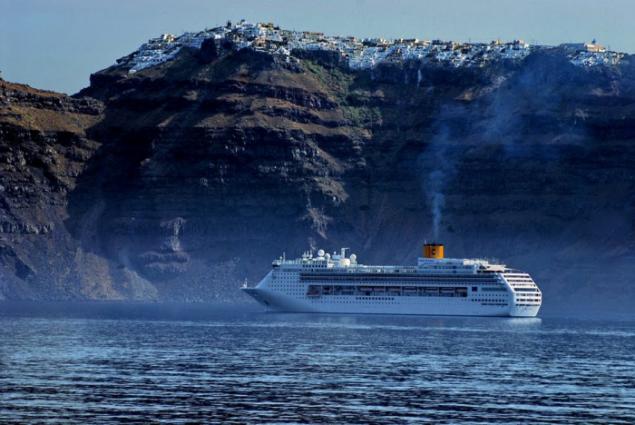 Get rid of everything that had accumulated inside, a huge volcanic cone could not withstand its own weight and collapsed, taking with them all the settlements that were on its slopes. The power of the eruption was so strong that the ash cloud stretches nearly a thousand kilometers. The result was a huge caldera, which instantly filled waters of the Aegean Sea. So Santorini resulted in the death of the Minoan civilization, which could not be displayed on the history of the world.
The eruption of the volcano quite accurately describes in his novel "The Mysterious Island" by Jules Verne, who visited these parts in the XIX century with a group of scientists. The writer was so surprised by what he saw and heard, that just could not stay away.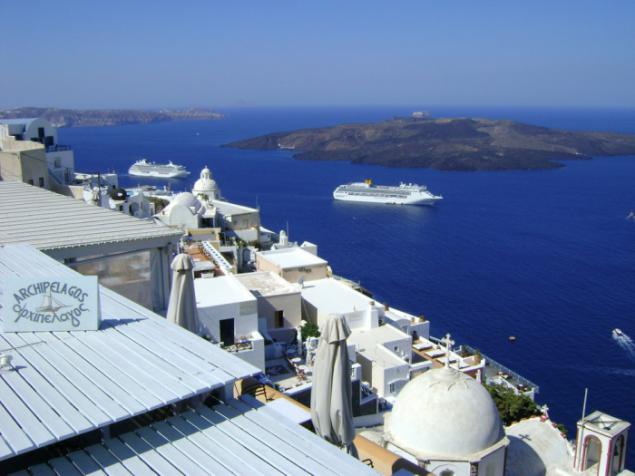 Today, thanks to the established on the island of sensors, researchers manage to fix the increase in activity of the volcano, whose last eruption occurred in 1950. Increased activity of volcanic processes of concern to the many scientists who, in their own opinion, can be caused by the accumulation of at a depth of about three kilometers large amount of magma about, it's about fourteen million cubic kilometers.
Scientists suggest that dangerous landslides and ash emissions can result from even a small explosion on Santorini, which is very dangerous for the people of Greece.
Despite all the warnings look at Santorini attracts tourists from all over the world.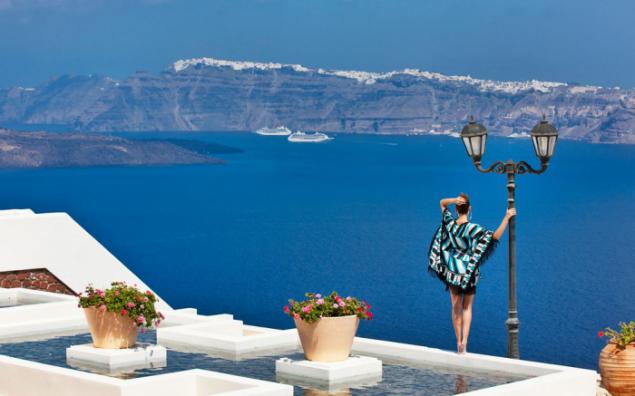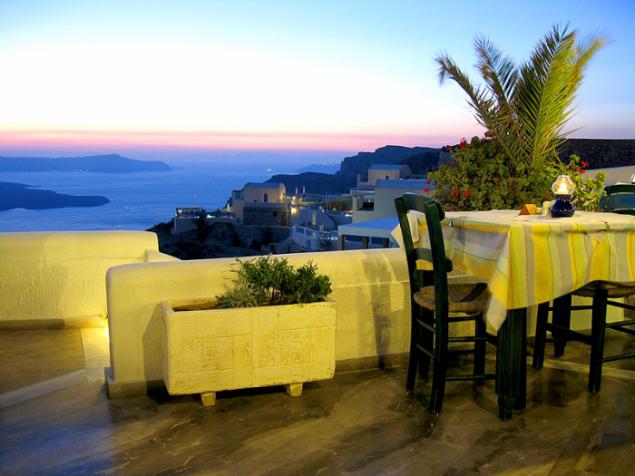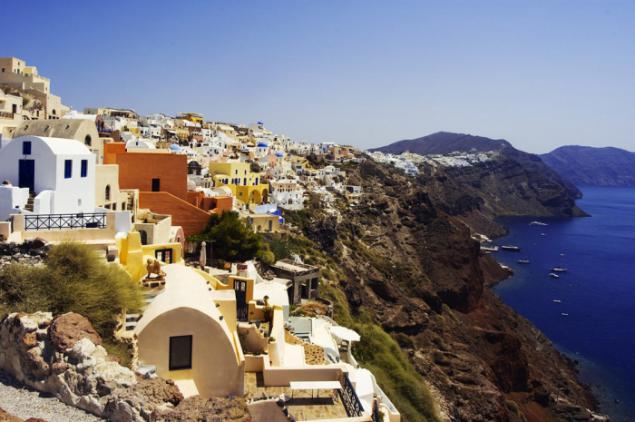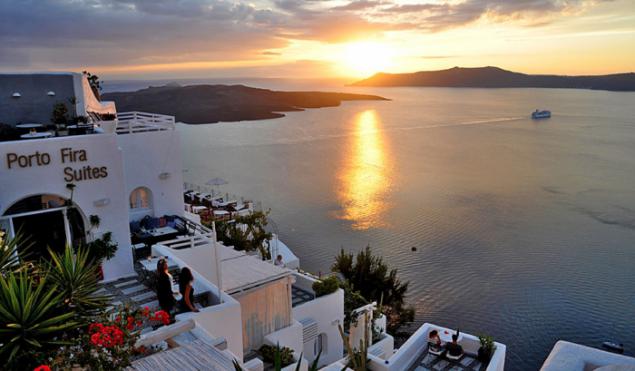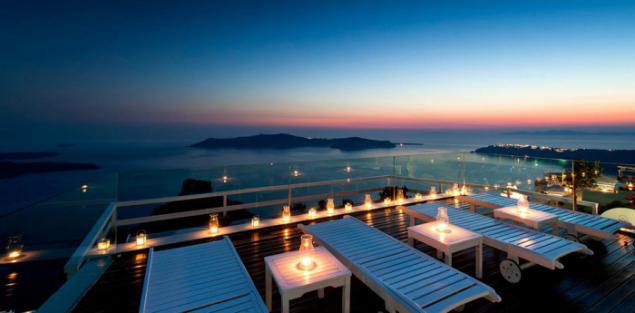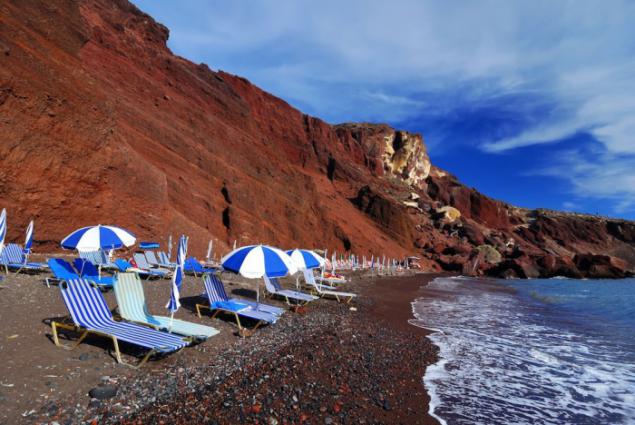 ©